"In 10 minutes 900 men had their throats cut"
It was once believed that the Protestant Reformation involved a general rejection of Roman Catholicism – with the population generally welcoming religious reforms and the closing of institutions such as Torre Abbey. Over the past few decades, however, historians have started looking at Henry VIII's changes as more of an elite-led cultural revolution imposed on England from above. Indeed, rather than being hostile to the Catholic faith, many English folk, particularly in the remote rural areas of the South West, were clearly devoted to the old faith and its community traditions.
In Devon and Cornwall Protestant instructions from Parliament and Lambeth Palace were often ignored and churches continued to use Catholic ritual long after the 1534 split from Rome. However, from the late 1540s a stronger state began to be more insistent that change had to be made. Then in 1547 the Protestant Edward VI came to the throne supported by evangelical advisers determined to eradicate Catholicism once and for all.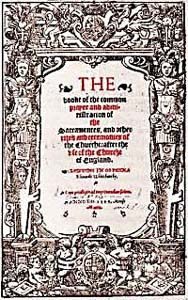 Royal injunctions in 1547 stripped out of the visual fabric of Catholic life. In the churches so valued by local communities statues and shrines and stained-glass windows were smashed or removed – why so many medieval churches still show signs of change and destruction. Discontent was further caused by increased tax demands. Then in 1549 the Act of Uniformity replaced the Latin liturgy with Archbishop Cranmer's Book of Common Prayer (above).
This was the trigger that caused widespread unrest in the far South West and in June 1549 the peasants of Cornwall and Devon rebelled. A volunteer army marched eastward, captured castles and destroyed enclosures. By July 1549, the Prayer Book rebels numbered several thousand and laid siege to Exeter. Their demands were a return to the medieval Catholic mass; the revival of traditional religious rituals; the execution of heretics; and a reduction in taxes.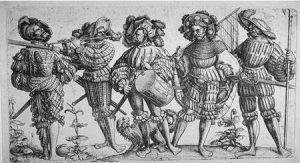 Edward VI reacted without compromise. Using foreign mercenaries (such as those pictured above), the Prayer Book revolt was crushed. On August 5 at Clyst St Mary, east of Exeter, 4,000 poorly armed rebels were slaughtered. No mercy was given to those that surrendered – 900 bound and gagged rebel prisoners had their throats slit in 10 minutes, while another 1,000 were hanged afterwards, representing approximately one in ten of the population of Cornwall. Their captured leaders were left hanging on gibbets from Dunster to Bath – one Cornish rebel, "bedecked in Popish apparel", was left hanging in gallows from a church tower to die from exposure, and his body reportedly remained there for three years. In total, over 5,500 people lost their lives in the rebellion.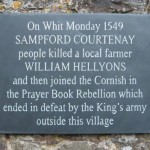 The rebellion of 1549 was the last major act of resistance of a popular culture resisting Protestantism and the centralising state. The rebellion never did have any real chance of forcing the government to make concessions in its religious policy. Indeed, the rebels only got so far because the King was busy with other problems – other rebellions in the midlands and east, while war was declared by France on 8th August. Catholicism was restored only as a result of Mary's accession (1553), which brought an attempt at a counter-Reformation with over 280 Protestant religious dissenters burned at the stake – forever earning the new Queen the title of Bloody Mary.
Here's the 1549 Rebellion: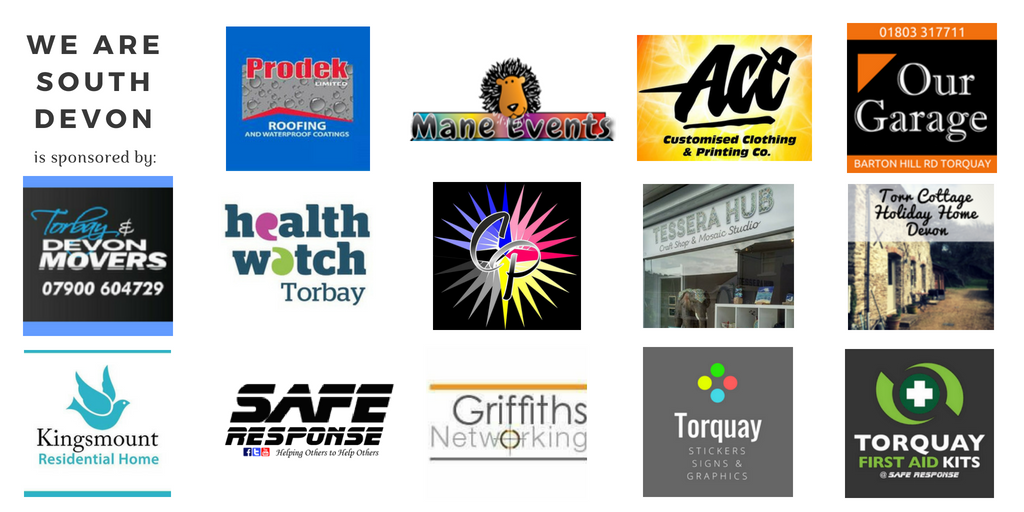 You can join us on our social media pages, follow us on Facebook or Twitter and keep up to date with whats going on in South Devon.
Got a news story, blog or press release that you'd like to share or want to advertise with us? Contact us