In February 1668 the famous diarist and MP Samuel Pepys predicted that England would soon attack France. He wrote, "Everybody doth think a Warr will follow".
The cause of the looming hostilities was an incident that took place in Torquay, and here's the story.
In 1668 the French navy's Captain Lois de la Roche, in his ship the 'Jules Cesar', was in command of a small French squadron. The Captain had been tasked with patrolling the English Channel and attacking the lines of communication between Spain and the Netherlands.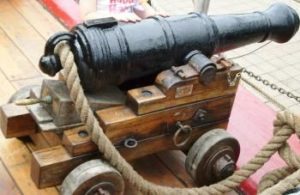 The French had already captured English soldiers in Plymouth on their way to serve in Spain and was taking them to France.
Two French men-of-war then spotted a Dutch vessel, the 'St. Mary' of Ostend- then part of the Spanish Netherlands – which was in Torquay harbour. When approached by Captain De la Roche, the Flemings, "being unable to defend their ship, they bored holes into her, and escaped to shore, carrying their sails, ammunition, &c., and gave them in charge to Dan. Luscombe, of Torquay". This included, "a couple of guns and many stores with Daniel Luscombe, the principal man of the village", which were hidden in a private house, presumably Daniel's.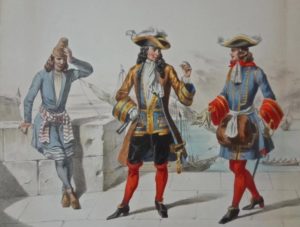 Captain Roche then landed a considerable number of armed men about a mile from Torquay and marched them to the harbour where he acted to, "to seize the ammunition, stopped up the holes, and carried away the vessel."
So Roche removed the hidden guns and stores, caulked the prize at low water, and sailed away with her. This was, of course, a major violation of English sovereignty, and James II made a vigorous complaint to the French King. He also instructed Sir Thomas Allin to intercept Roche. It looks as though war would soon be declared between England and France as Samuel Pepys (pictured below) predicted.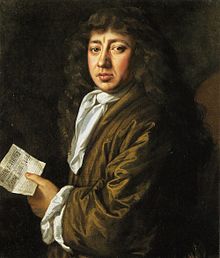 On February 23 the King wrote to the Duke of York, "We are informed of great violence in several ports committed by French skippers under Sieur De la Roche. To prevent the like in the future, and obtain satisfaction for the past, you are to order Sir Thos. Allin to sail to the said ports, taking his own squadron and the Diamond, search for De la Roche in Cowes road, Torbay, Plymouth, and Falmouth, &c., and if Allin be the stronger, to require him to deliver all English subjects and seamen on board any of his ships; to demand restitution of any prisoners who are subjects of allies, especially 4 named, taken by him in February last, from Capt. Barron, from under Cowes castle; also restitution of all vessels taken by him out of English ports. In case De la Roche refuses, Allin is not to let him stir out of the port where he finds him. If he meets him at sea, he is to say nothing to him, if De la Roche be the stronger. If he do not find him, he is to return to Torbay, and not to act on these instructions if De la Roche is gone eastward, or to the coast of France."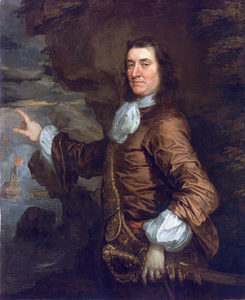 A fortnight later Allin in the ship 'Monmouth' caught up with the French off Spithead. Allin (pictured above) was the stronger and after an exchange of civilities the prisoners and the Ostend prize were surrendered. Captain Roche was firmly instructed to remove himself from the English coast. On 29 February Samuel Pepys recorded in his Diary: "Sir Tho. Allin hath taken the Englishmen out of La Roche, and taken from him an Ostend prize which La Roche had fetched out of our harbours".
On February 29 the Government was informed, "I have had an express from Sir. Thos. Allin of what passed between him and De la Roche off Spithead; that he had taken 100 men from him, which were being transported under Mr. Skelton for France, and landed them at Portsmouth, and also the Mary and 4 others of Ostend, but all was done with great civility and fairness. The forts at Sheerness are to be fortified with all diligence. The Marquis of Castel Rodrigo has declared to Sir Wm. Temple that he accepts the alternative, and a suspension of arms until March, which is what France offered."
And so war with France was averted… for a while…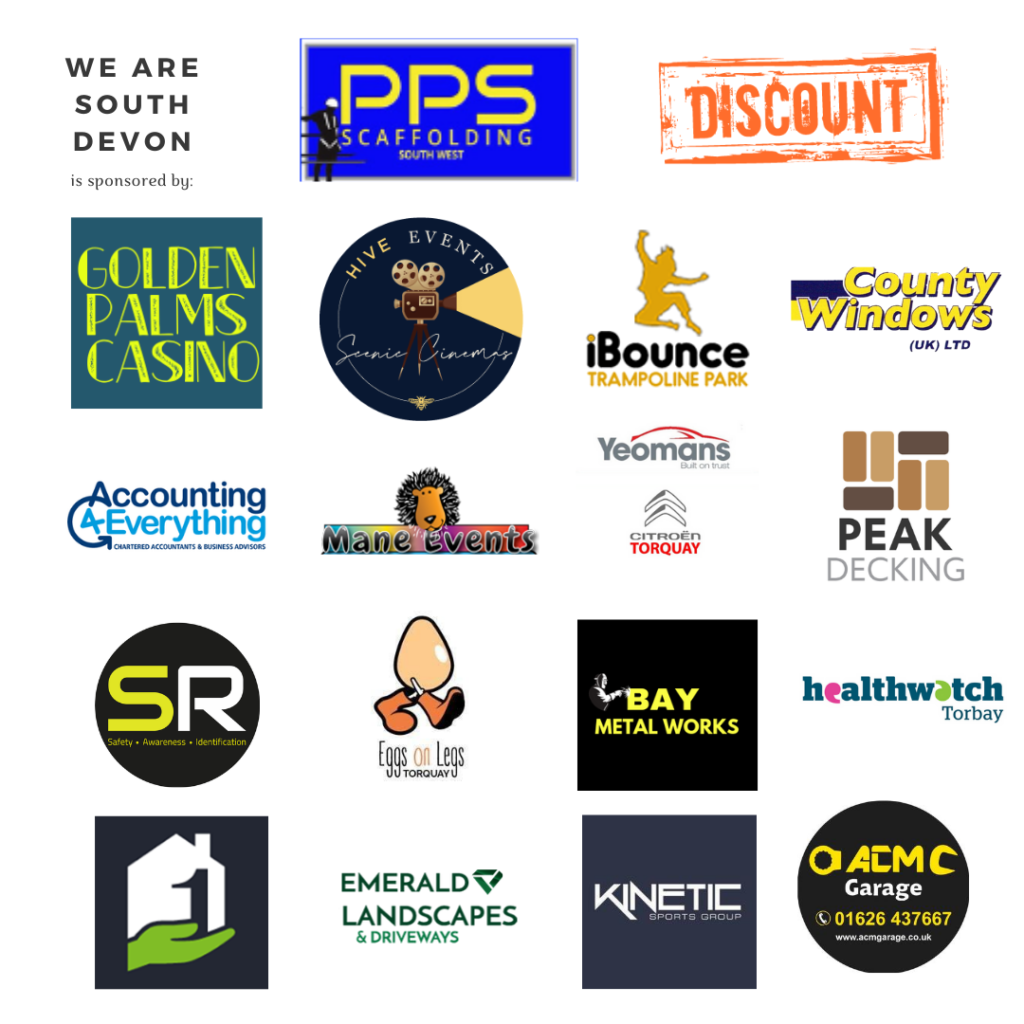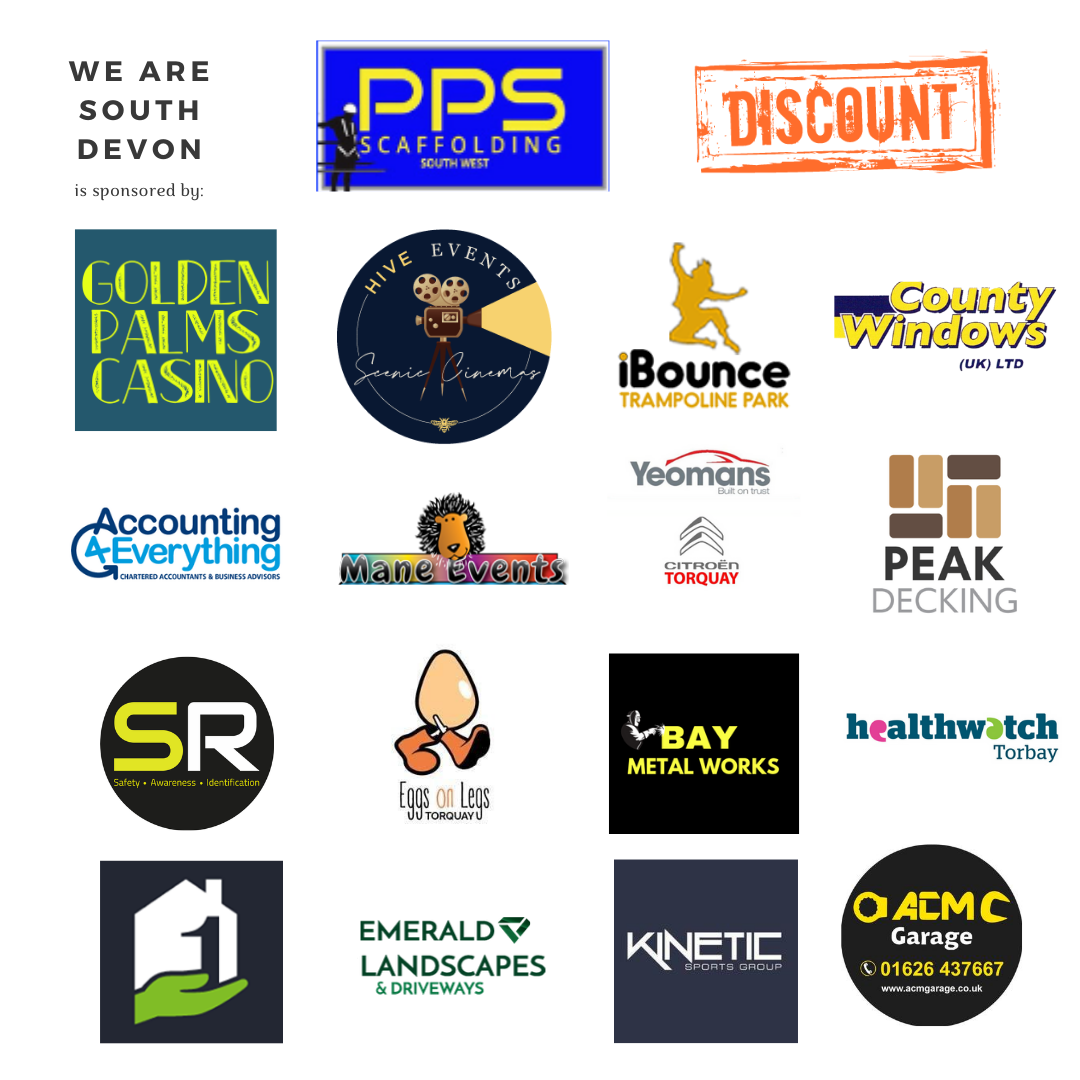 You can join us on our social media pages, follow us on Facebook or Twitter and keep up to date with whats going on in South Devon. Got a news story, blog or press release that you'd like to share or want to advertise with us? Contact us