A donation page has been set up for the victim of a hit and run in Paignton.
A local man, in his 30s was serious injured following an incident on New Years Day.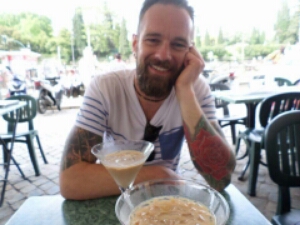 He was knocked down whilst walking with his family on Kings Ash Road, Paignton.
Police have appealed for information (for more details go to: https://www.wearesouthdevon.com/appeal-for-information-after-paignton-hit-and-run)
The donation page, hopes to raise money to help financially whilst Simon recovers. His friend Gavin, who set up the page explains:
"In the early hours of New Years Day, Simon and his family were walking the short distance home after visiting friends for New Years Eve.
"During the walk home Simon was struck by a car travelling towards him. Simon suffered serious fractures to his pelvis and legs and was rushed to Derriford hospital for immediate medical attention.
"The driver of the vehicle failed to stop at the scene. Simon is likely to be undergoing operations and medical examinations for at least six months, all of which he will not be able to stand or walk whilst his injuries heal.
"Simon will not be able to attend work and his wife will need time off to care for him.
"We are looking to raise some funds to help Simon and his family through this difficult time. Money can be tight at the best of times, this incredible family have to juggle work, school and household bills whilst Simon is innocently deprived of his independence.
"Please help to make this difficult time slightly better."
To donate, go to: https://www.gofundme.com/zkh8sdx8