A Paignton man is in custody following a bank robbery at the weekend in the town centre.
John McKy, 30 from Church Street, Paignton is currently in police custody and awaits a date for his appearance in Magistrates court.
Police were called just before midday on Saturday 19th March following a robbery at the Natwest bank. A small amount of money, in the region of £200 was taken and has since been recovered by the police.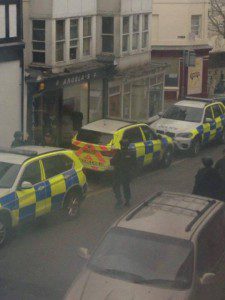 Searches took place in and around Paignton which involved armed police and the police helicopter.
For more community news and info, join us on Facebook: We Are South Devon or Twitter: @wearesouthdevon