Cerys Robinson, 9 from Torquay has raised £500 for a local gym after competing in the Rock Solid Stars Race held in Exeter last month.
Cerys took part in the muddy 2km course full of obstacles to raise funds for Torquay's Elite community gym.
Cerys' told us: "I wanted to do the race because I wanted to help the gym get new stuff and so they could get the broken stuff fixed. I really enjoyed the race, it was hard but I am looking forward to running another one!"
When asked what she thought of the gym, she said: "I like the gym, it's a very good place to train and the coaches are really nice.".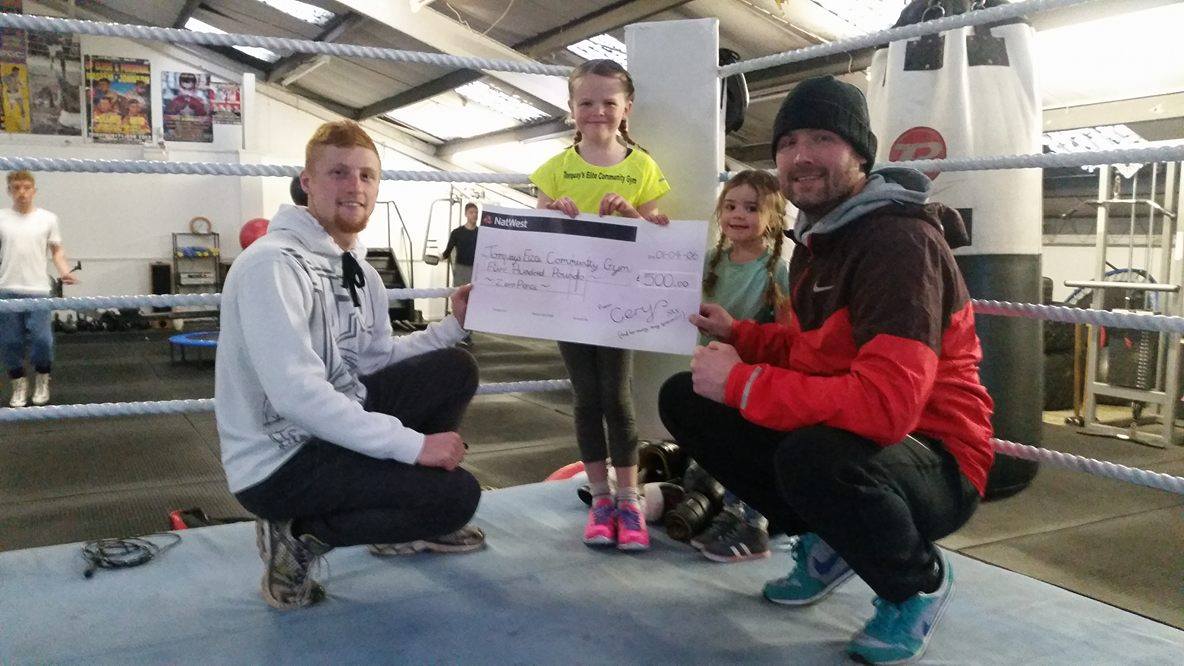 Torquay Elite Community Gym's said:
"Cerys Robinson 9 years of age committed herself to undertaking the 2km RockSolid Stars Obstacle Race on the 19th March, she even set herself a target of raising £1000.  This was all in aid of the local non profit community gym, Torquay's Elite Community Gym.  She successfully completed the challenge, battling through the obstacles, and finishing with a smile on her face, as always, after raising a fantastic amount of £500."
Bradley Head helps to train Cerys on a weekly basis added:
"Cerys never fails to put 100% of effort into every class, and her success in the race proves that. In the lead up to the race she trained very well with focus and determination."
Gareth Hogg former pro boxer and coach told us how Cerys is an inspiration "Cerys is amazing, an absolute credit to not only the gym but the local community.  Her attitude and behaviour during training is inspirational, she is so committed and was determined to do her best, along with try to help raise funds to enable some equipment to be serviced or fixed."
Torquay's Elite Community Gym have been serving the local community within Barton and Hele Village for a couple of years now.  The non profit gym is run by a group of volunteers whom dedicate their spare time by providing children, adolescents and adults, an opportunity to improve and/or maintain their health and fitness; all within a comfortable, relaxed and light hearted environment.  An environment to which has helped gain additional gym users from across the bay.
If anyone has any commercial equipment they are no longer in need of, or are willing to donate it to the community, please contact the gym  Torquays-elite-community-gym@outlook.com, or you can find them on Facebook.