At a meeting on 26 April, Tim Baker handed over the role of Chair of the Exmouth Lifeboat Management Group after six years. He is succeeded by former Exmouth Mayor, Darryl Nicholas.
Tim said: "Over the last six years, I've had the pleasure of working with such an enthusiastic and dedicated group of talented volunteers. We've seen many changes during my length of service, including the opening of our new boathouse and receiving the first Shannon class lifeboat in the south west. We have been well-supported in our community with the Exmouth Lifeboat Fundraising Team raising an amazing £55,000 and shop volunteers taking nearly £90,000 in 2015. Without this incredible support, our Crew volunteers wouldn't be able to save lives at sea."
Tim chaired his last Lifeboat Management Group meeting on 26 April where Darryl Nicholas introduced himself. He now looks forward to familiarising himself with the numerous roles of Exmouth RNLI volunteers.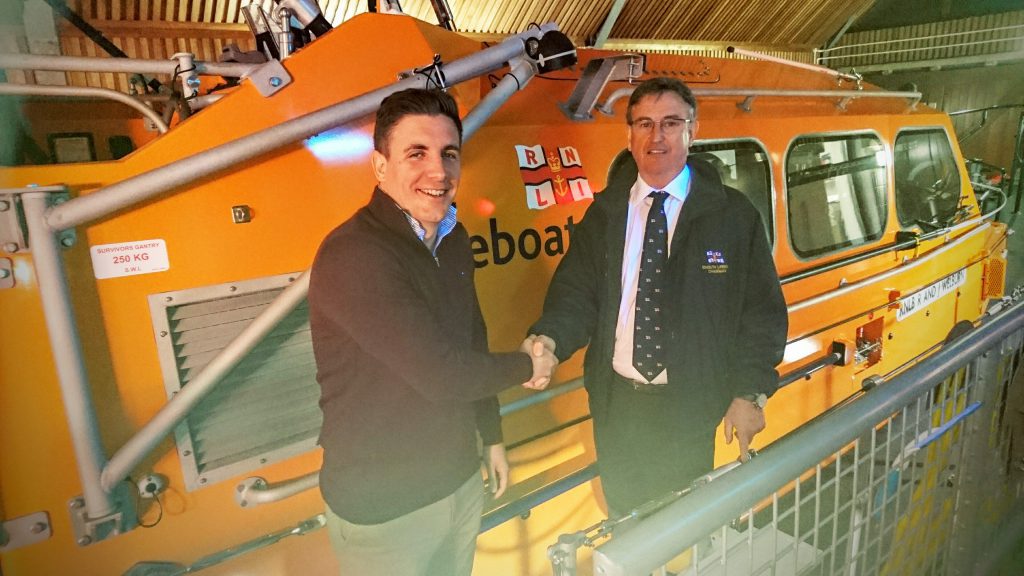 Lifeboat Operations Manager, Kevin Riley MBE commented: "As a National Communications and Public Relations Manager, Darryl was a clear candidate to represent the activities of the charity that saves lives at sea, to the local community. He has demonstrated a positive local profile and his good leadership skills will direct the Lifeboat Management Group with consideration for our area."
The Lifeboat Management Group meet regularly to discuss all matters relating to the RNLI locally. The group comprises volunteers from Operations, Fundraising, Shop, Visits, Press, Coastal Safety and Lifeguards.