Torbay's beaches have once again been recognised as amongst the best in the UK and England, following the annual Seaside Awards, run by Keep Britain Tidy.
Of 111 beaches in England to have been awarded Seaside Awards, ten are in Torbay; with three beaches – Meadfoot, Oddicombe and Breakwater – also being awarded prestigious Blue Flag Awards, out of a total of 68 across Britain and just 14 in the South West.
The beaches which have won Seaside Awards are:
Breakwater Beach
Broadsands Beach
Meadfoot Beach
Oddicombe Beach
Maidencombe Beach
Goodrington Beach
Paignton Beach
Preston Sands
Torre Abbey Sands
Ansteys Cove
The Seaside Award is Keep Britain Tidy's own award. It recognises and rewards beaches in England that achieve the highest standards of beach management and, in the case of bathing beaches, meet the required mandatory standards for water quality.
Beaches awarded with coveted Blue Flags have water quality which exceeds these standards. To be awarded a Blue Flag – an internationally recognised award – beaches must comply with a number of criteria covering environmental education and information, water quality, environmental management, safety and services.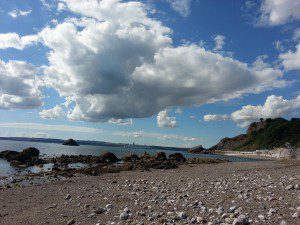 Simon Wallace, Operations Manager for Beaches and Coastline at Torbay Council said: "Winning as many as ten Seaside Awards and three Blue Flag Awards is fantastic news. It highlights the work of my team, who are dedicated to enabling visitors and residents alike to enjoy our fantastic beaches with the confidence that they are clean, well-managed and safe places to spend time and have fun."
Keep Britain Tidy's Coastal Awards Manager Paul Todd said: "It is great that we have been able to award more beaches this year with Blue Flag and Seaside Awards.
"As an environmental charity, Keep Britain Tidy is committed to improving the quality of the places where people live, work and holiday and these winners have proved their commitment to providing the best possible beaches for locals and visitors alike.
"The public can be sure, if they visit a Blue Flag or Seaside Award winning beach, that they are visiting one of the best beaches in the world".