Anyone driving along Torquay seafront on Saturday night would have been forgiven for thinking they'd gone back in time, as ladies donned leg warmers, shoulder pads and leggings to pound the pavements for Rowcroft's 1980s-themed Sleep Walk.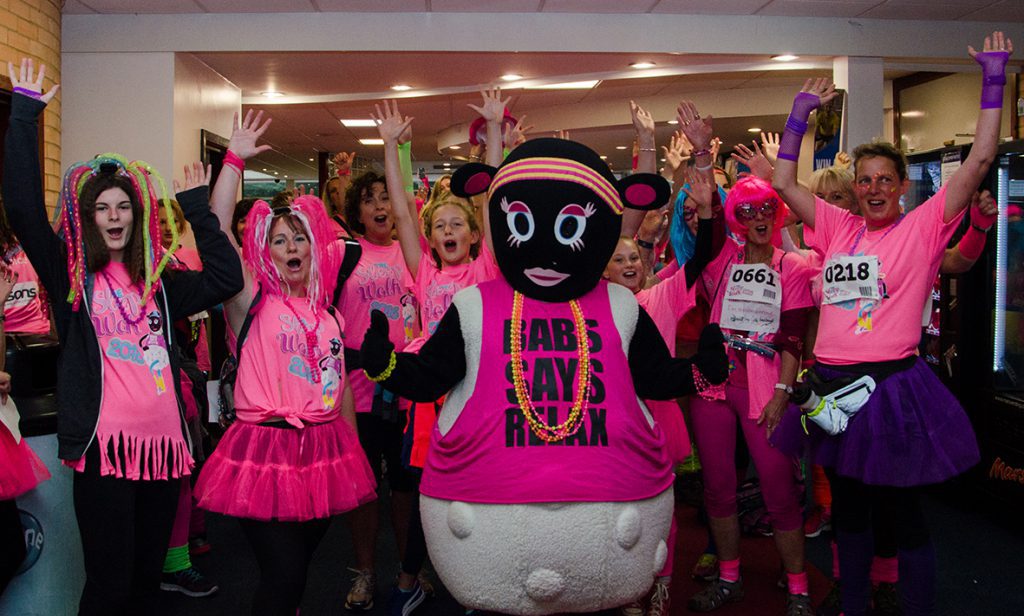 Together more than 1800 ladies took part in South Devon's biggest girls' night out, taking on wet and windy weather conditions to complete their choice of five or ten mile walks through the night for people living with life-limiting illnesses in South Devon.
The ladies started their challenging route at Torbay Leisure Centre in Paignton, walking around Roundham Head and along Paignton and Torquay seafronts before commencing their return walk back to Torbay Leisure Centre. Those who took part pledged to raise an amazing £138,230 to support the hospice, taking The Sleep Walk's all-time fundraising total to more than £1million.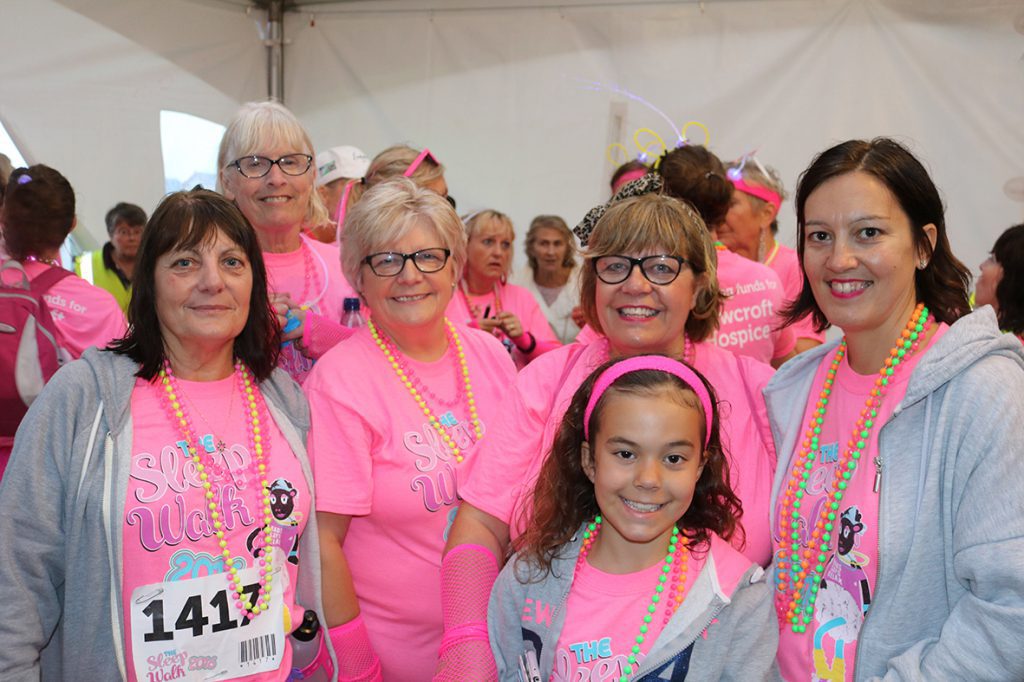 Joanne Stamenkovic from Torquay, who took part in the walk said: "We decided to sign up for The Sleep Walk to raise money for the hospice as we know people who've been cared for there.
"The atmosphere has been amazing, especially from the public, we've had children high fiving us along the route!" Lynne Harbottle from Brixham added: "This is the third Sleep Walk I've done for Rowcroft; it's good fun to dress up and walk with friends who you haven't seen for a while." Rowcroft's Event Manager, Daniel Robson, would like to say a huge thank you to all those who took part in The Sleep Walk and all those who supported the event by volunteering their time and expertise. He said: "Every year The Sleep Walk brings fun, laughter and colour to the streets of South Devon and Saturday night was no exception.
"The ladies who took part went to such amazing efforts with their training, fundraising and 'totally awesome' 80s outfits we cannot thank them enough.
"We also want to say an enormous thank you to more than 200 amazing volunteers who generously donated their time to making sure those who walked were safe and cheered on all night long.
"Together they saved us an incredible £12,000 in costs, an absolutely amazing total!"
Daniel added a special thank you to all those who have taken part in The Sleep Walk in its six year history, as the hospice marks its £1million Sleep Walk fundraising total.
He added: "We cannot thank all those who have taken part in The Sleep Walk for the past six years enough for their incredible show of support.
"Together, all those who have taken part or sponsored our ladies have made the most amazing difference to the lives of people living with life-limiting illnesses in South Devon and we will be forever grateful."
If you'd like to keep up-to-date with Sleep Walk news and details of 2017's event, please 'like' Barbara the Sheep's page on Facebook