PATH (People Assisting Torbay's Homeless) founder Kath Friedrich got more than she bargained for when sorting out donations for the homeless.
Kath and her daughter Zoe found a hedgehog among the donations.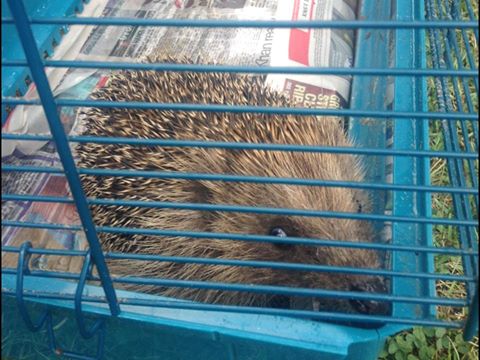 The hedgehog, who was found in a bag was taken to Prickly ball farm in Ogwell where he is being cared for.
PATH are currently appealing for rucksacks, blankets, mens trainers or walking boots size 8 to 11, mens jeans from 28″ to 32″, mens socks and boxer shorts, medium waterproof coats and body warmers plus pot noodles and bottles of water. PATH go out nightly to assist the homeless.
There are a number of drop off points for donations:
The Printers Elbow in Torre, Torquay.
The York, St Marychurch, Torquay.
Ace Taxis, Brixham.
The White Hart, Newton Abbot.
Foxhole Community Centre, Paignton.
Hollicombe CRC, Preston.
More drop of points are required if you are able to help. There are also a team of drivers who are able to collect donations.
You can find out more information here: https://www.facebook.com/groups/1094422400597105/
For more local news and info, go to our home page or you can join us over on Facebook or Twitter.