Torquay United have been promoting Rowcroft Hospice's Paignton Colour Rush with a paint fight on Paignton beach.
Rowcroft hospice recently announce that a £1 million funding shortfall was forcing local them to scale back its services in order to protect its long term future.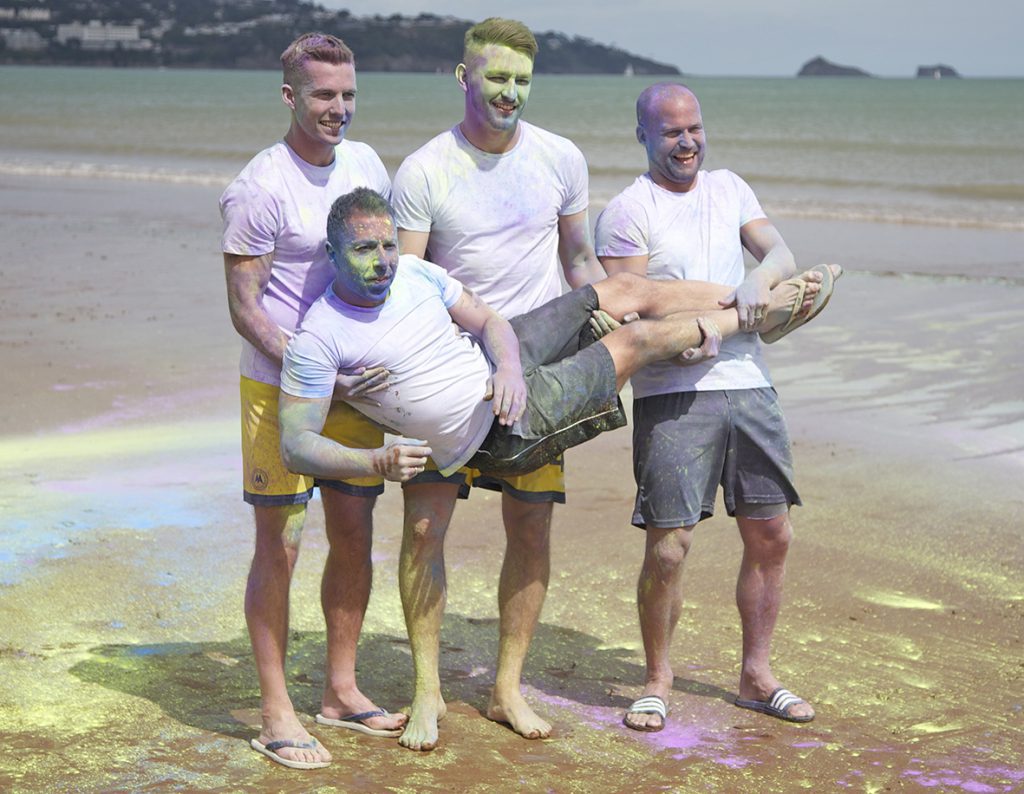 Torquay United Manager, Kev Nicholson, said: "We'd urge everyone to get down to Paignton Beach for The Colour Rush on Saturday 17 September, to get involved and have a great time doing it!
"What's not fun about having getting covered in paint and getting some exercise while you're doing it!?
"Rowcroft is an organisation that helps people at the lowest times of their lives; it takes special people to do that as a job and we owe it to those people to give something back."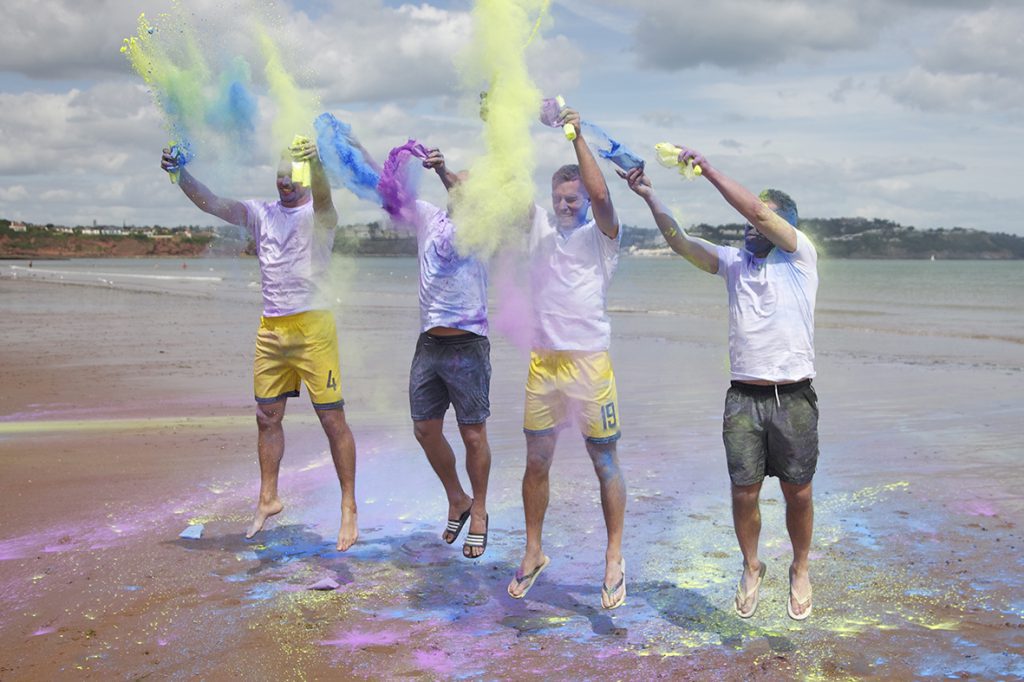 The 5k colour rush takes place on Saturday 17th September and is open to everyone over 8 years old.
To find out more, go to: www.thecolourrush.co.uk