Rowcroft Hospice is inviting people across South Devon to remember those they love and miss this Christmas by taking part in its Light up a Life campaign.
The campaign, which takes place throughout November and December, invites people to celebrate the lives of those they miss while making a donation to Rowcroft, helping to support local people and families living with life-limiting illnesses this Christmas time.
This year's campaign forms a vital part of Rowcroft's emergency fundraising efforts, which aim to raise £585,000 to return the hospice to financial stability following a drastic funding shortfall.
Sarah de Boer, whose husband Steven was cared for by Rowcroft, said: "Rowcroft looked after my husband from December 2013 until he passed away in April 2014. The hospice's wonderful staff supported the two of us and our girls through his journey, both in our home and in their Inpatient Unit.
"Being able to raise funds for Rowcroft has been so important to us as a family and taking part in events such as Light up a Life enables us to provide the same incredible care our family received to other patients and families."
Those who choose to take part in Light up a Life are invited to dedicate a light on Rowcroft's Tree of Light, situated in the hospice's grounds, or remember a loved one in a Book of Light, which can be viewed throughout the year in a number of local venues and churches, as well as online.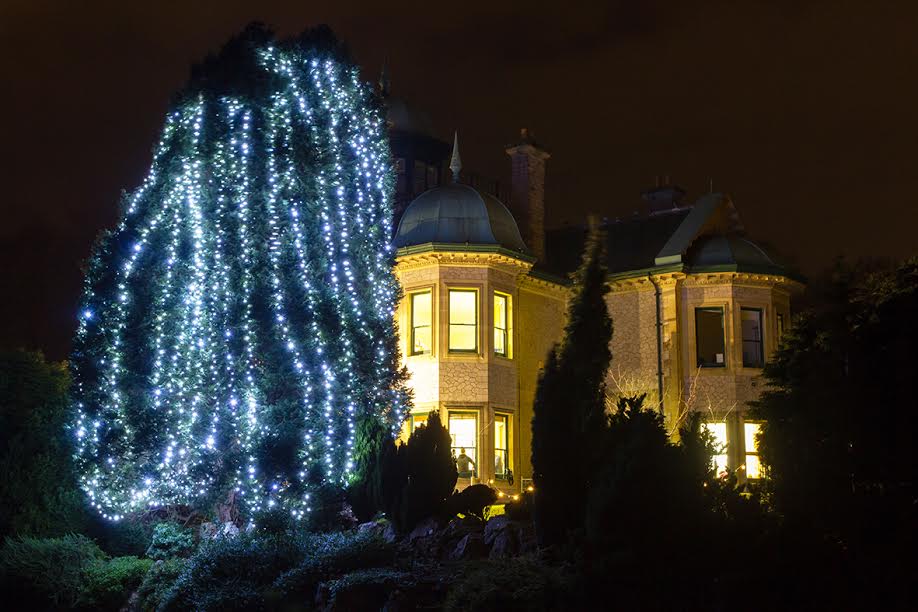 Daniela Hopkins, Family and Friends Fundraising Manager for Rowcroft, explained: "For many, Christmas is a season of joy and excitement but it's also a time for people to remember, reflect and look to the future – which is what Light up a Life is all about.
"By taking part and making a donation to Rowcroft you'll be helping so many people who need Rowcroft's care and support this Christmas and you'll have the opportunity to celebrate the life of someone dear to you, who is always missed."
Daniela added: "You might also be aware that this year Rowcroft faces a huge challenge; to raise an additional £585,000 to protect our services following a drastic funding shortfall.
"If you've considered taking part in Light up a Life in the past, please make your dedication to a loved one and consider making a donation this year; every pound we receive makes a huge difference to the lives of people in South Devon – your friends, neighbours and loved ones – and will help to protect this care for years to come."
As part of Light up a Life, Rowcroft is also holding a number of celebrations in churches across South Devon, more details of which can be found at www.rowcrofthospice.org.uk/light. More information about how to make a dedication or donation to Rowcroft can also be found at www.rowcrofthospice.org.uk/light.