Blue Cross Torbay have made an urgent appeal after a tree smashed into one of their cattery buildings today.
15 cats had to be evacuated after a tree slid down the cliffs above the centre severely damaged their cattery in Watcombe, Torquay.
No staff were injured in the incident.
The door of the cattery was jammed shut by the force of the tree and all the cats were trapped inside.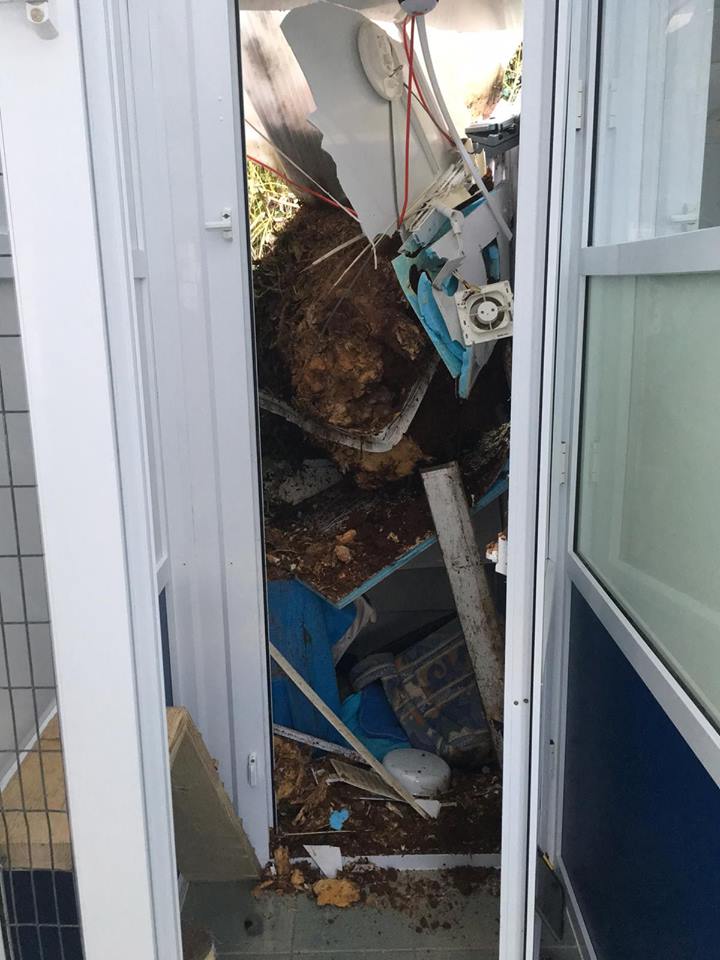 Three of the centre's cat pens have been crushed by the fallen tree and the sheer force of the impact has twisted and warped the structure of the building.
Some cats are staying with volunteer fosterers or team members and others have been transferred to another Devon-based centre in Tiverton.