Torbay's independent consumer champion for health & social care Healthwatch Torbay have recognised local organisations for their contribution to the local health & social care community during a special presentation at their 2016 Annual General Meeting (AGM).
Healthwatch Torbay – a registered charity – was created in 2013 to ensure that all members of the public have a voice in influencing decisions on how health & social care is delivered in Torbay. They use real patient feedback to make recommendations for change to health & social care providers and even have the power to inspect facilities if necessary.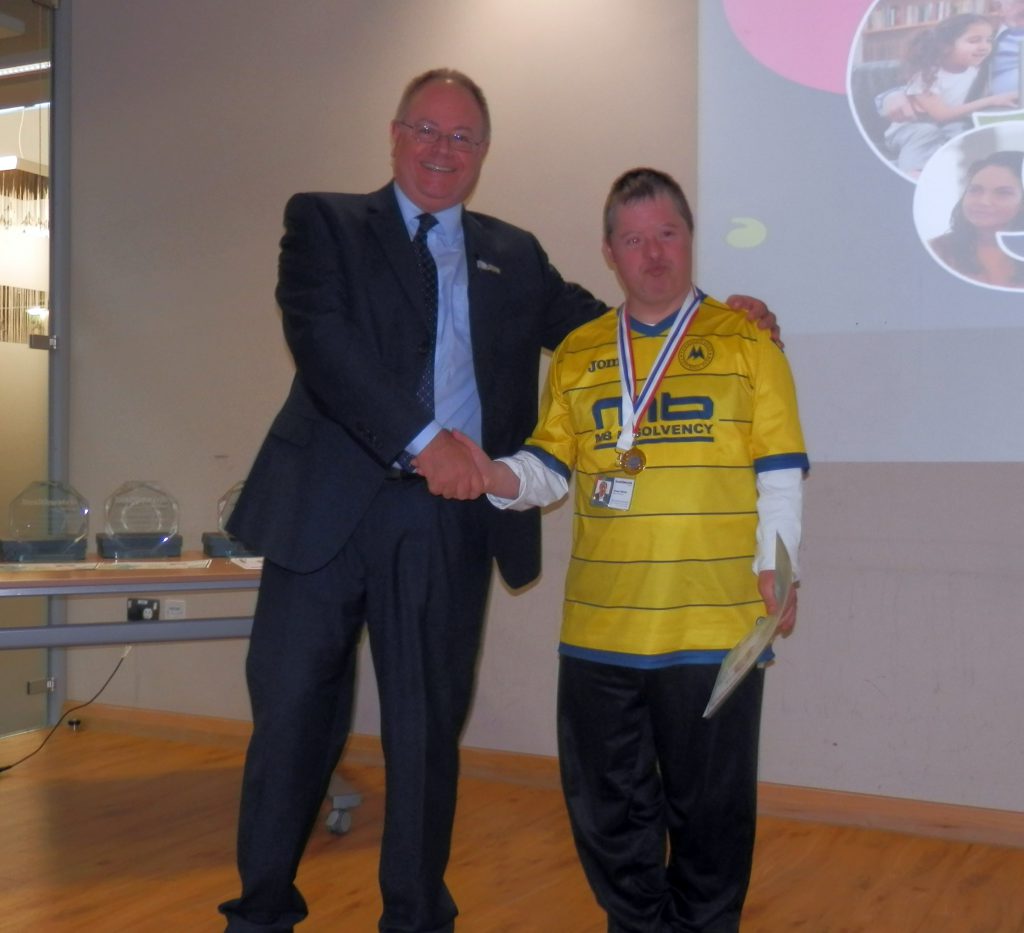 The AGM – open to all members of the public – provided attendees the opportunity to view a special Healthwatch Torbay presentation, progress report and even financial information on the past year of the organisation, along with a special guest presentation by Ann Wagner – Director of Strategy & Improvement at Torbay and South Devon NHS Foundation Trust – on the work the Trust has been undertaking in the past year.
The AGM culminated in a special awards ceremony – the first of its kind held by Healthwatch Torbay – to recognise local organisations for their work ensuring public views on local health and social care are gathered. MP for Totnes Dr Sarah Wollaston gave certificates and trophies to award-winners, including:
• NHS Abdominal Aortic Aneurysm (AAA) Screening Programme – won the "Engagement using the Healthwatch Torbay Rate & Review Tool" Award for regularly encouraging their service-users to leave their independent feedback via our online rate & review service and consistently responding to public feedback and using the information to improve performance.
• Torbay Parent Participation Forum – won the "Healthwatch Torbay Champion Award" for engaging Healthwatch Torbay in all their activities and raising awareness of their work with the community they support.
• Healthwatch Torbay's Engagement Team of Volunteers – won the Contributing "to making a difference" award for working tirelessly to gather substantial feedback and the views of the public on many different services at various events, visits, online surveys and consultations.
• SEAP Torbay Advocacy Service – for actively working with Healthwatch Torbay to ensure that the public voice is listened to and an outcome is resolved, whilst also developing a service that helps our local community to have support and information when they want to raise a complaint.
• There was also a special recognition award for Healthwatch Torbay volunteer Danny Martin, from Robert Owen Communities (ROC), for his work in their Paignton Library walk in centre.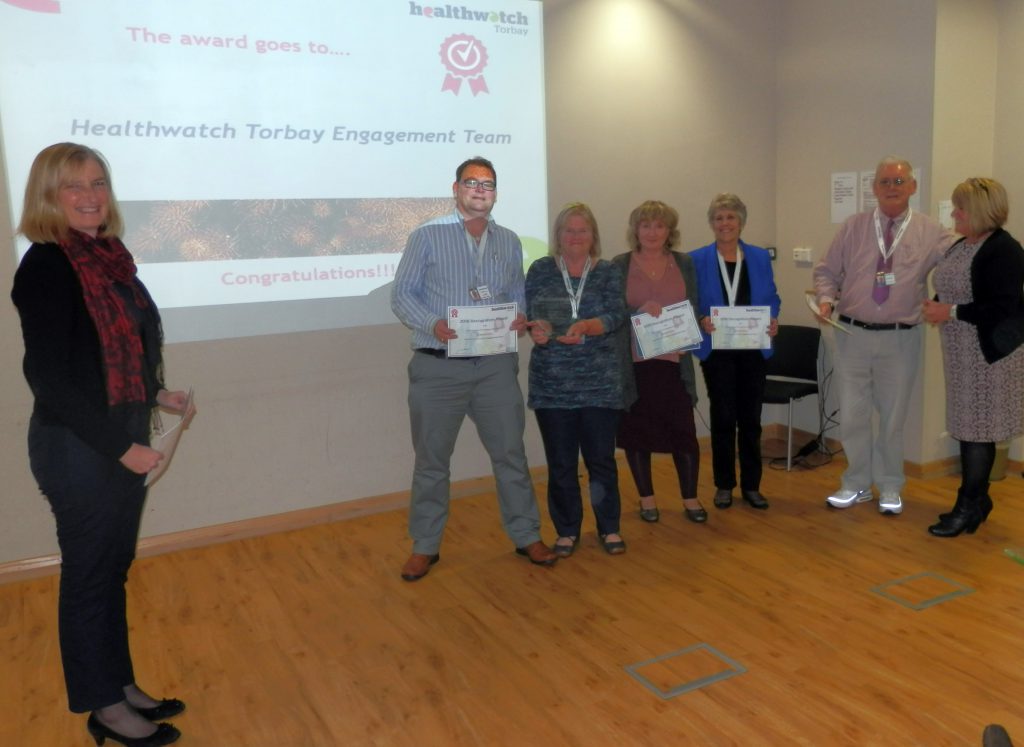 Chair of Healthwatch Torbay Dr Kevin Dixon commented:
"It was lovely to see so many people attend our AGM to see what an extremely busy and very exciting year it has been for us; and even lovelier to see just how much the awards meant to the winners. The Healthwatch team and volunteers have done a wonderful job at gathering public views and experiences and helping us really make a name for ourselves in Torbay, and the ongoing support we receive from other organisations has really meant a lot. We very much wanted to recognise this at our AGM, and congratulate each and every much-deserved award winner – judging on the success of this year's awards, next year will be an even bigger spectacle!"
Torbay residents can share their local health and social care experiences by calling Healthwatch Torbay free on 08000 520 029, emailing them via info@healthwatchtorbay.org.uk, visiting them upstairs on weekdays at Paignton library, or even by anonymously rating and reviewing a local health & social care service online via www.healthwatchtorbay.org.uk.
For more local news and info, return to our homepage.
You can also join us on our social media pages, follow us on Facebook or Twitter and keep up to date with whats going on in South Devon. Got a news story, guest blog or press release that you'd like to share? Contact us