The man killed in a horrific attack in Tamerton Foliot, Plymouth has been named locally as Tanis Bhandari.
The alleged knife and axe attack occurred at around 1.30 am on new years day outside of The Kings Arms pub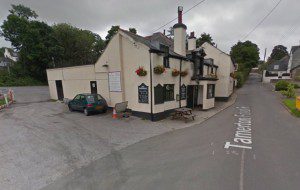 Mr Bhandari,27 was sadly pronounced dead on arrival to Derriford hospital, two other men suffered from knife injuries.
The Kings Arms pub posted on their Facebook page:
"On New Years Eve a terrible attack was made on a lovely group of people on the way home from a great night in our pub. It was an unprovoked violent attack with a tragic consequences. That I feel devastated is an absolute understatement. I wish all the families of those involved my deepest deepest sympathy not that this will help them in any way now but I wish I could turn back the clock so that these events would not occur."
Detective Superintendent Jim Colwell, said:
"..An axe has been found but the knife has yet to be located. We are asking local residents to keep an eye out for anything discarded in their bins or gardens that seems suspicious and to call police if anything is found, without touching it,"
There has been a heavy police presence in the area since the attack.
Locals have been leaving tributes at the scene. The community has been left in shock.
Anyone who witnessed the incident or who was in the area during this time are asked to contact  police on 101 quoting police log 169 01/01/15, or alternatively call Crimestoppers anonymously on 0800 555 111 or report online at www.Crimestoppers-uk.org.