The wind has started to pick up and it's time to tie down the trampoline. We have had plenty of warning and Ex Hurricane Ophelia is now starting to make her presence known.
It's been a bit of an odd day weather wise so far, the day starting with what looked like a sepia filter on the sky, resulting in some great photo opportunities. But why was it that colour? Well, apparently its dust from the Sahara desert.
The red particles gave the sun a very orange glow..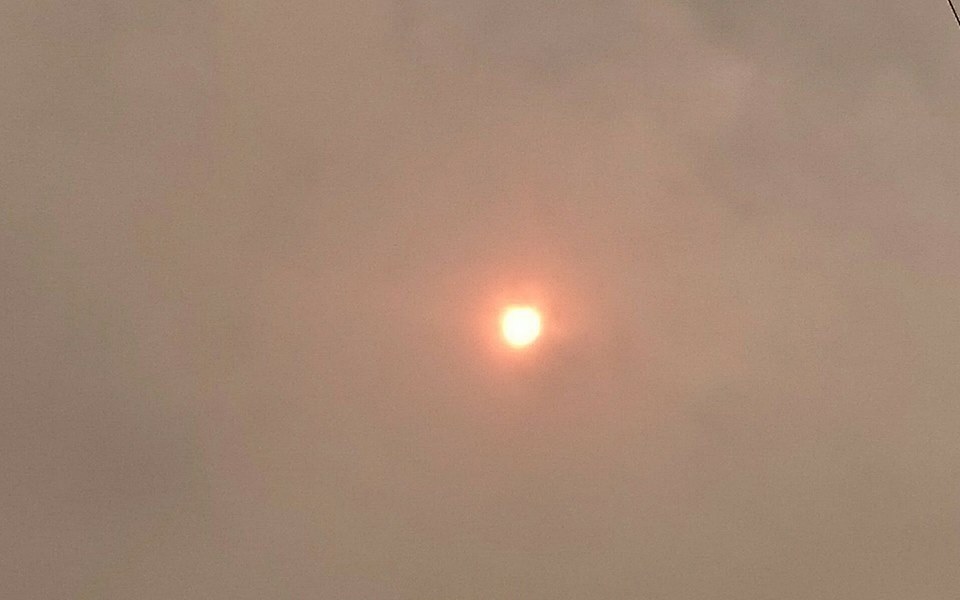 There is a yellow weather warning for the area until midnight. The Met Office have stated that there is the potential for gusts of 80 mph in coastal areas.
The Met office said about the yellow weather warning on their website:
"A spell of very windy weather is likely on Monday in association with ex-Ophelia. Road, rail, air and ferry services may be affected, with longer journeys times and cancellations possible. Power cuts may occur, with the potential to affect other services, such as mobile phone coverage. Some damage to buildings, such as tiles blown from roofs could happen, perhaps leading to injuries and danger to life from flying debris. Coastal routes, sea fronts and coastal communities may be affected by spray and/or large waves. This is an update to bring the start time forward; this applicable to southwest England and southwest Wales where some impacts are likely from late morning. The yellow area has also been extended eastwards into more of the west Midlands and southwest England,"
Earlier today, we went to Meadfoot beach to see how it was looking. This was taken at 11.30am
Not too bad this morning but set to get a whole lot worse and best avoided.
There are already reports of a tree down in Torquay on Drake Avenue.
We'll be keeping you up to date with interruptions to travel and the latest on the weather online and on our Facebook page.