Food parcels and other essential supplies, wellbeing checks and healthy lifestyle advice are just some of the support that's being offered to thousands of Torbay's most vulnerable residents, who have been advised to shield at home for 12 weeks.
So far, around 3,400 residents in the Bay who have been identified as 'extra vulnerable' by the NHS have accessed a range of support from Torbay's new 'shielding hub' as part of the ongoing response to the COVID-19 (Coronavirus) crisis. A total of 423 food parcels have been issued to date.
Led by Torbay Council and supported by Torbay and South Devon NHS Foundation Trust's Healthy Lifestyles team, the hub, which was set up at the end of March. The hub has 13 call handlers and four people working in the distribution of food and PPE. Staff provide talk to the extra vulnerable residents about issues including:
– Exercise
– Mental health
– Benefits advice
– Eating and drinking regularly
Leader of Torbay Council, Councillor Steve Darling, said: "I am extremely proud of the way everyone has pulled resources together across the council and worked with our partners to get this hub up and running, redeploying staff from a wide range of different departments.
"We've had some very positive feedback – it makes people feel cared for and supported and that we are trying to make the situation easier for them.
"Up until now the people we have been supporting are those identified by the NHS as being extra vulnerable, but we have also sent a letter to local GPs so we are expecting more names to be put forward."
Feedback from Shielding Hub service users:
– "The Shield has been a lifeline to me, it has really helped"
– "(Hub user) said how much he appreciates the call and it's nice to know we care"
– "Great to have call's from you, so reassuring to know someone is checking in on me, really helpful"
– "Wanted to get a message to the lady from the Shield Team who spoke with him last time. He couldn't remember her name but wanted her to have his thanks for her help. He was terribly upset as he'd just had an argument with the Pharmacy who had just sent him a text refusing to deliver. The lady agreed to pop to the pharmacy and delivered the meds to him on her way home that evening. He was very appreciative of her help and wanted to say thank you to her and the Council."
– "(Wife of Hub user) has phoned to say that she would like to make a donation to the Shield Call centre indicating that for her and her husband, who she is caring for and has a progressive chronic muscle-wasting disease, the Shield has been a lifeline to her. She has received support through us, and emergency food, and now is in receipt of the government food box."
Matthew Fairclough-Kay leads on the shielding hub for Torbay Council, while Deborah Gidman leads on the hub's call centre and Zoe Dunn on the hub's distribution centre.
Deborah said: "The shielding hub has been set up with a view to looking after the whole person, and is very much integrated with our NHS partners. It was a fast turnaround – we had the shielding hub up and running within four days."
"Our staff come from a broad range of backgrounds from dieticians to parking attendants and smoking cessation advisors and everyone has something unique to bring to the volunteer role of Shield Call Handler. We even had Steve Parrock, Torbay Council's Chief Executive, helping out in the call centre the other day!
"We have had some amazing feedback and that's testament to our fantastic call handlers.
"Clinically vulnerable have been identified by the NHS, and we contact them proactively to offer support – however, we are open to calls from members of the public who feel they could fit into the extra vulnerable category – though we would advise them to have a conversation with their GP if they think they do fit into that category and need extra support.
"Originally we had 150 people identified as extra vulnerable, we anticipated it could be up to 1,000 people – however so far it's 3,400."
More information and support:
If you are on the extremely vulnerable shielded list and have had a letter, or you are looking after someone who is, this should be registered on the GOV.UK website https://www.gov.uk/coronavirus-extremely-vulnerable
Although Torbay Shielding Hub primarily role is to contact the extra vulnerable identified by the NHS, if you think you fit into this category but have not been identified, you can call the hub on 01803 28200 but you should also speak to your GP.
For general support on accessing services, Torbay Council call centre provision will be increased and operational hours extended to include the weekends. This will be in place from Monday 30 March. The main number to contact is 01803 207201.
A Torbay Coronavirus Help Hub has also been set up to help people who are isolating with non-emergency matters – 01803 446 022 (8 am to 8 pm). Brixham Does Care can be contacted on 01803 857 727 (Mon-Fri 9 am to 4.30 pm). Anyone interested in volunteering to help can also contact these numbers. An online helpline form is available
Find out more about coronavirus and local services available at www.torbay.gov.uk/coronavirus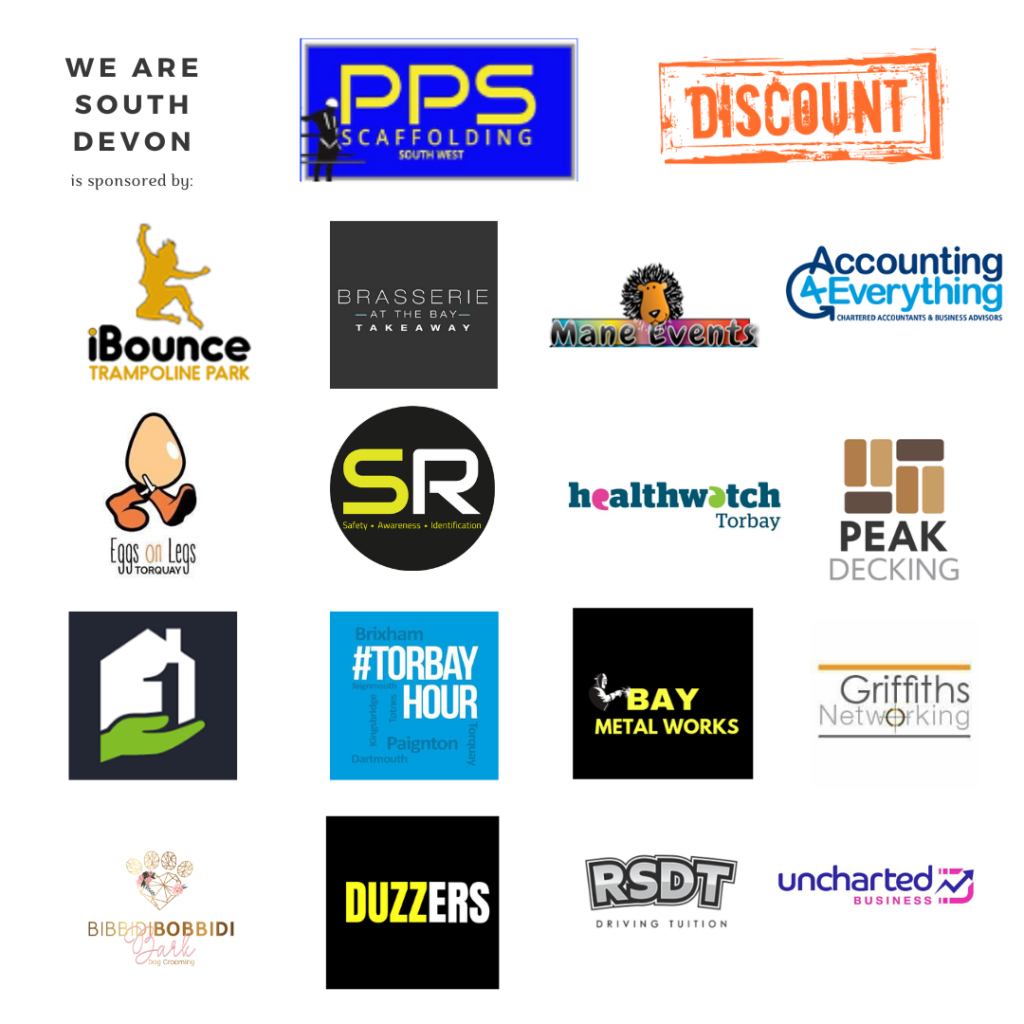 You can join us on our social media pages, follow us on Facebook or Twitter and keep up to date with whats going on in South Devon.
Got a news story, blog or press release that you'd like to share or want to advertise with us? Contact us