In just one year more than 2.2 million doses of the Covid-19 vaccine have been given across Devon, Plymouth and Torbay at 43 vaccine clinic sites and over 160 outreach clinics. Over the last year people have been vaccinated in sports grounds, pharmacies, pubs, hospitals, leisure centres and places of worship.
The most recent published figures show that between the start of the vaccination programme, on 8 December 2020, and 28 November 2021 968,574 first doses have been given in Devon, Plymouth and Torbay, 896,315 second doses and 368,781 third and booster doses. A total of 2,234,676 doses, with more than 50,000 doses currently being administered each week.
On the first anniversary of the vaccination programme, Wednesday 8 December, the Exeter Greendale site is opening late for the first time; accepting walk in and booked appointments until 9:30pm. Barnstaple Leisure Centre is open for walk in appointments until 9pm and the Home Park site in Plymouth is also offering late night appointments on other days this week.
NHS Devon's Chief Nurse Darryn Allcorn said, "I want to thank every single one of the incredible staff and volunteers who have worked long hours, sometimes in awful weather, to make this vaccine programme such a success. You really are amazing.
"Thank you also to everyone who has taken up the offer to have the vaccine. You are helping to reduce the spread of Covid-19 and the pressure on the NHS. If you haven't yet taken up the offer, you are still welcome at our vaccine clinics."
NHS Devon Clinical Commissioning Group Chief Executive Jane Milligan said: "The Covid-19 vaccine programme has been rolled out faster than any other in British history and at a time when the pandemic has added to pressure on our busy NHS services.
"I am incredibly proud of what we have achieved in such a short time and it is thanks to the many dedicated staff and volunteers who have given so much to help protect people from the Covid-19 virus."
While many of Devon's residents have been very keen to have their vaccine, NHS Devon Clinical Commissioning Group has been working with local authorities, charities and faith and community groups to support people who are more hesitant or less able to access the vaccine.
The outreach programme has arranged webinars for community and faith groups, reached people through their workplace and visited communities; including Gypsy, Roma and Traveller sites. More than 17,000 vaccine doses have been given at outreach clinics and information has been provided in over 30 different languages.
A vaccine clinic organised by Plymouth GP, Dr Richard Ayres for homeless people in Plymouth, involved multiple agencies and also offered food, housing support, other medical checks, GP registration and veterinary checks for pets.
20 Vaccine Ambassadors have been recruited from among NHS staff to support their communities.
Junior doctor Dr Eunkyung Lee is based at University Hospitals Plymouth NHS Trust and has been promoting the vaccine to members of public through webinars and social media. Dr Lee said: "I am very delighted to be a part of such meaningful initiative. As a healthcare professional, I feel we should do our best to help ensure people have reliable information that supports them to make an informed decision about having Covid-19 vaccination."
Many Devon residents have volunteered to support the vaccine programme; 3224 volunteers have clocked up 145,000 hours between them at Exeter's Greendale and Westpoint sites and Home Park in Plymouth.
Volunteer Ian Aspinall has completed more than 200 shifts in Exeter's vaccine sites at Greendale and formerly Westpoint. Ian said: "You meet some lovely people in what is hopefully a once in a lifetime occurrence.
"I feel pride stepping up for queen and country and working alongside some fantastic volunteers, NHS staff and others. At the end of the day, it's the reward of seeing people come through a lifesaving experience. I say to our volunteers, 'let's go and make a difference' and I feel that collectively we are."
More volunteers are needed to support the upcoming expansion of the booster programme to all adults. People can register via a simple application form on the website "Our Plymouth", the regional volunteering organisation which is coordinating volunteers for all Mass Vaccination Centres across Devon.
It's not too late for people who haven't yet had a first, second or booster dose if they are eligible.
Details of walk-in clinics are being regularly shared on NHS Devon CCG's social media pages. You can find your nearest walk-in clinic on NHS England's site finder here. Appointments can be booked via the National Booking System.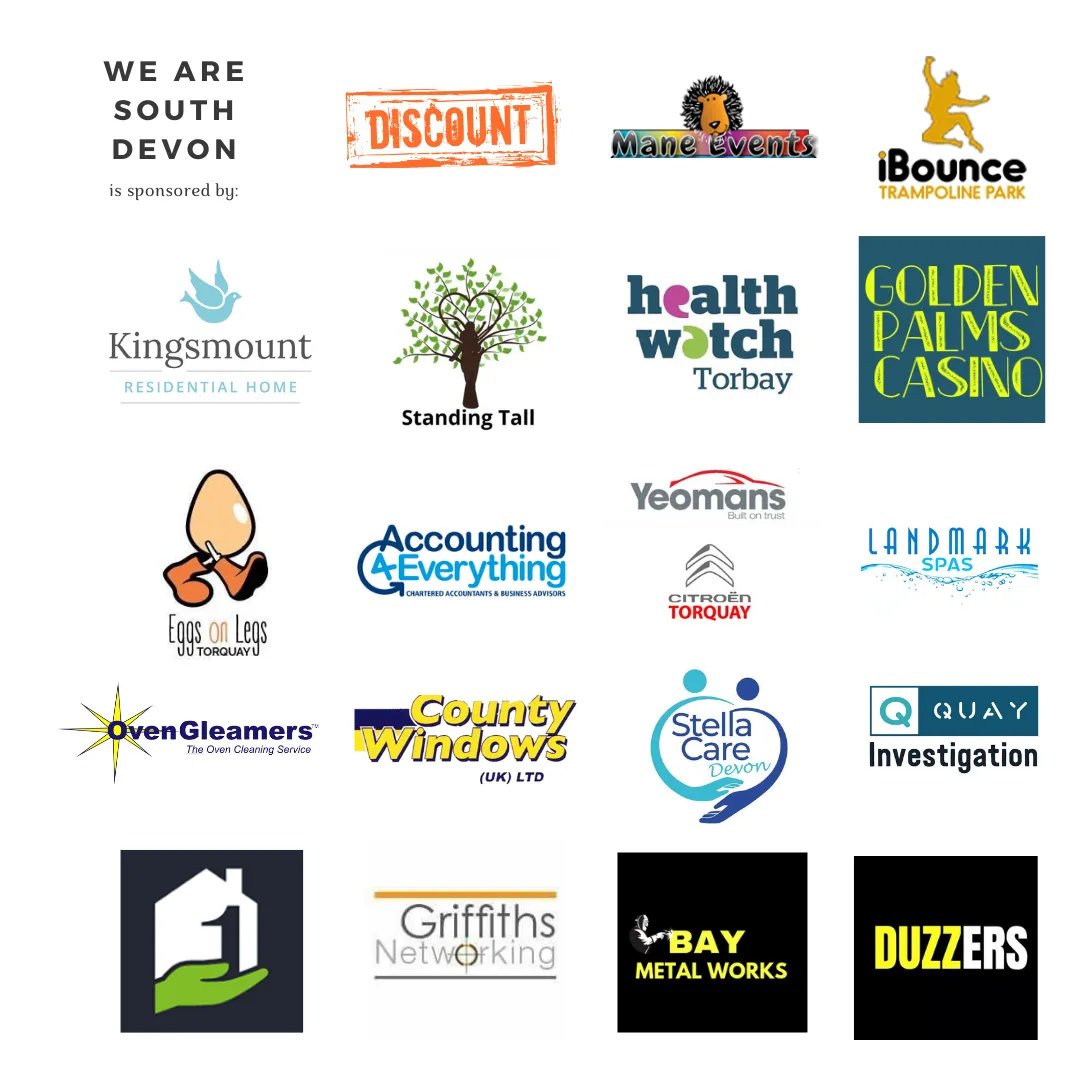 You can join us on our social media pages, follow us on Facebook or Twitter and keep up to date with whats going on in South Devon.
Got a news story, blog or press release that you'd like to share or want to advertise with us? Contact us