Seven-year-old Emerson Ives of Babbacombe Primary School in Torquay completed a tough 2km obstacle course, the Rock Solid Race in Exeter, to raise much-needed funds for Torquay Museum.
"Emerson ran through muddy bogs and under barbed wire obstacles in a tough and dirty race, because he loves Torquay Museum and wanted to try to help in its hour of need," said his mum Justine, who accompanied him on the run.
"The Museum is very close to both of our hearts," said Justine, "and were upset to learn that its grant from Torbay Council has been cut by 50% this year, putting the Museum's very existence at risk. We come here regularly and love it – there's something new to see every time we come."
"We wanted to help Torquay Museum, but we wanted a challenge and we wanted to have a bit of fun too – hence the Rock Solid Race," said Justine "It was tough and mucky, but so much fun, and I'm really proud of Emerson for being so determined to complete it. He raised £114 for Torquay Museum, which is incredible considering that he's only 7 years-old. Since he completed the Rock Solid Race, Emerson has even been presented with a Blue Peter badge for his fundraising efforts."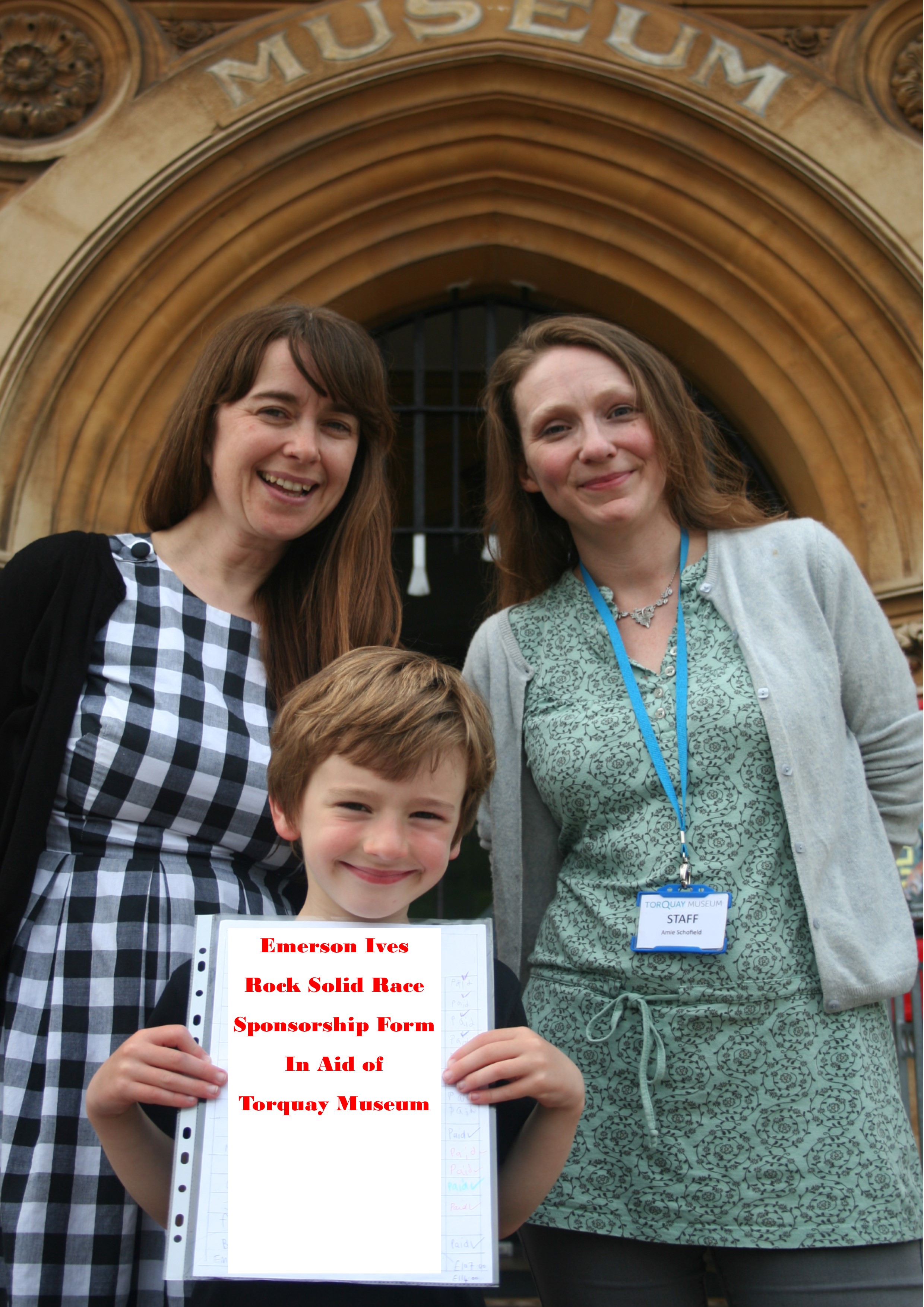 Torquay Museum spokesperson Carl Smith said: "We're so touched and grateful to Emerson and his mum for putting so much effort into raising money for the Museum. Clearly they, like many local people, really value their local heritage and are passionate about preserving it for future generations."
"This year will be financially very tough for Torquay Museum, which is a registered charity," continued Carl. "We care for more than 350,000 artefacts, some of international importance, including North West Europe's oldest human fossil, unique artefacts in Britain's only Agatha Christie Gallery, and an incredible Ancient Egyptian mummy – a two-year-old boy who died 2,500 years ago. Without amazing people like Emerson and his mum Justine, Torquay Museum wouldn't survive. But we urgently need more people like them to help ensure the Museum is here for future generations. If anyone would like to help raise funds for the Museum, we would be delighted to hear from you."
For more local news and info, go to our home page or you can join us over on Facebook or Twitter.