The NHS has given the first vaccinations against COVID-19 to people in Devon today, 8 December 2020.
81-year-old Kathleen Viney from Plymouth was among the first people in Devon to receive the Pfizer/BioNTech vaccine from trained vaccinators at Derriford Hospital in Plymouth, which is run by University Hospitals Plymouth NHS Trust.
The hospital is one of 50 nationwide hubs in the first wave, with more hospitals to follow in coming weeks and months.
Speaking about how the vaccine will impact on her life when she has had both doses, Kathleen said: "I won't be so scared about going out. It will be nice to go out and have a meal and do some shopping in a big shop instead of just my little store. It didn't take me long to say 'I'd have it done'. It would be very silly not to have it done."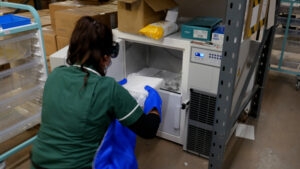 Patients aged 80 and above who are already attending hospital as an outpatient, and those who are being discharged home after a hospital stay, will be among the first to receive it.
Initially, the 50 hospitals will also begin inviting over 80s in for vaccination and work with care home providers to book their staff in to vaccination clinics.
Any appointments not used for these groups will be used for healthcare workers who are at highest risk of serious illness from covid. All those vaccinated will need a booster dose 21 days later.
Sue Wilkins, Director of Mass Vaccination and Testing at Derriford, said: "Today is a very exciting day, it is the start of what is going to be a really long journey for vaccination. It has taken a huge effort, involving not just clinical staff, but colleagues across our organisation, and it is a really momentous day.
"We have seen some really delighted and grateful patients who have come in for an outpatient appointment and gone home having had their first dose of the COVID
vaccine too."
The NHS is calling on the public to continue to play their part by following this advice:
– Please don't contact the NHS to seek a vaccine, we will contact you
– When the NHS contacts you, please attend your booked appointments;
– Please continue to follow all the guidance to control the virus and save lives.
Darryn Allcorn, lead chief nurse for the NHS in Devon, said: "We hope the start of the vaccination programme today marks the beginning of the end of this pandemic.
It's a good day for science, for the NHS and for everyone in Devon. "Thank you to everyone who is working so hard to make this happen. We will be working closely with hospitals and GPs in coming weeks to expand the vaccination programme as more supplies are received.
"This vaccine has been rigorously tested and confirmed as very safe and highly effective by the experts at the Medicines and Healthcare products Regulatory Agency."
Among those at Derriford today were Donna Ozanne, Frailty Nurse, and Helen Mills, Community Team Manager (and Queen's Nurse), who both work for Livewell Southwest and who volunteered as vaccinators.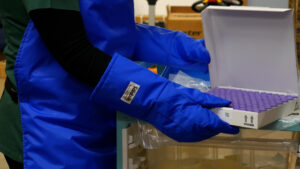 Helen said: "I'm conscious of the massive impact COVID has had on our patients. It's been wonderful what's been achieved so quickly. We need to pull together and encourage as many people as we can to have the vaccine and start moving back towards normal life.
"Although COVID has had such a negative impact, for me it's about all about how we came together as a health and care system, pulled together at a time of need. It's good and exciting to be part of it all."
Donna added: "It's something that I'll tell my grandchildren one day, that their grandmother was on the front line."
The Pfizer vaccine is complex to move, store and prepare, which is why it will initially be given in hospitals.
GPs and other primary care staff are also being put on standby to start delivering the vaccination. A small number of GP-led primary care networks will begin doing so during week beginning 14 December, with more practices in more parts of the country joining in on a phased basis during December and in the coming months.
Vaccination centres treating large numbers of patients in sporting venues and conference centres will subsequently stand up when further supplies of vaccine come on stream.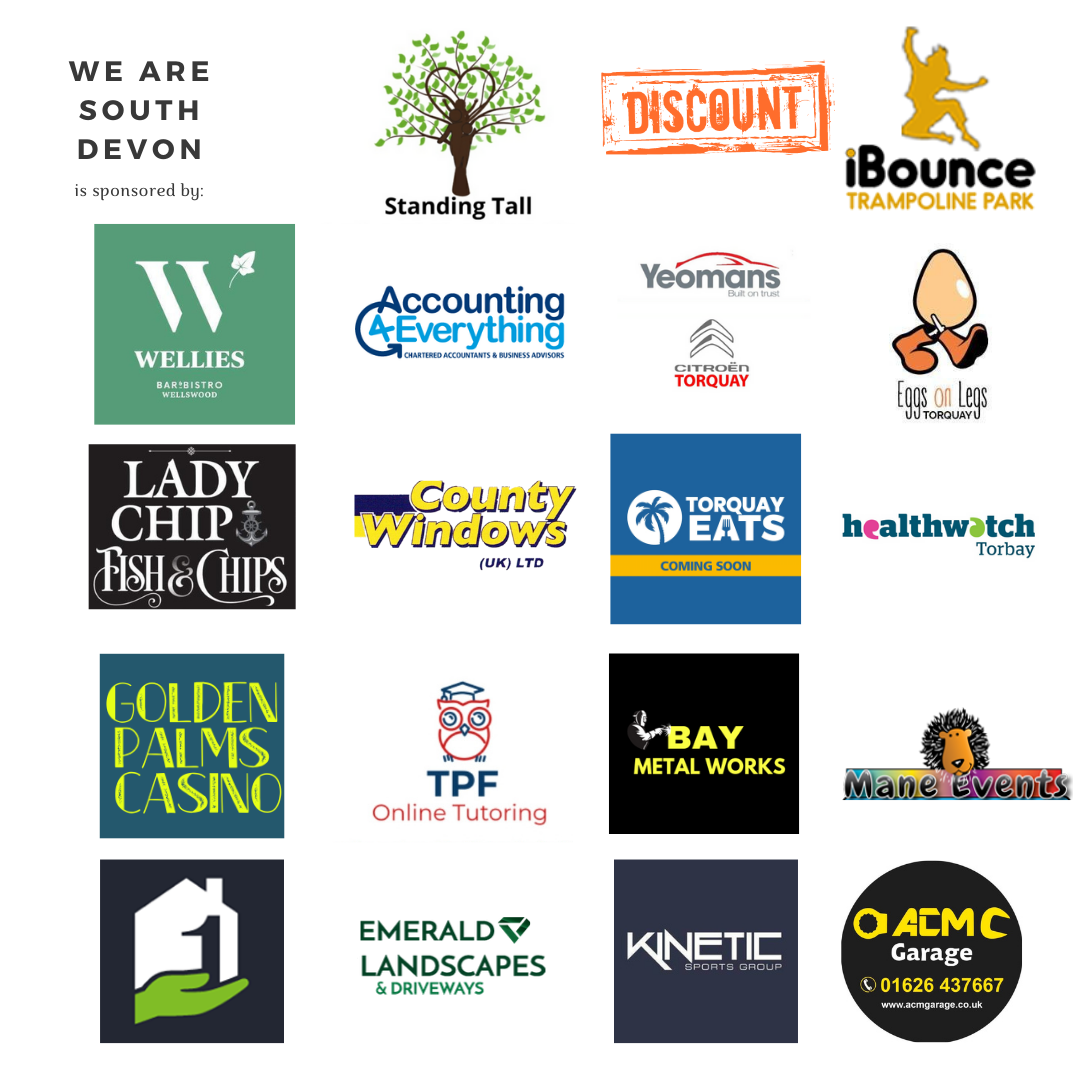 You can join us on our social media pages, follow us on Facebook or Twitter and keep up to date with whats going on in South Devon.
Got a news story, blog or press release that you'd like to share or want to advertise with us? Contact us