Two cats allegedly left at a property in Torquay are now in the care of a local charity.
The cats had allegedy been locked in the property for three weeks. Locals say they had been feeding the cats through the letter box.
After a post on Spotted Torquay this morning, locals called for something to be done to free the cats.
[fb_embed_post href="https://www.facebook.com/spottedtorquay/photos/a.285333048266880.1073741828.285306074936244/889935007806678/?type=3&theater/" width="550″/]
One local said "The electric ran out nearly two weeks ago, these young cats are constantly crying, clearly distressed, poo all over the floor"
Another local stated that the cats had been in there for weeks and she'd phoned the RSPCA twice and Sanctuary and nothing was getting done.
We did contact Sanctuary this morning, they confirmed this was a property of theirs but they were unable to confirm if they were aware of the situation and were unable to discuss with a third party.
Local charity Feline Cat Network Rescue responded to the post on Spotted Torquay, attending the property and also got in contact with the RSPCA, who said they would attend sometime today.
In the meantime, police attended and contacted the cats owner. The cats were released by the owner and have been handed to The Feline Cat Network who will be taking the animals to be checked over.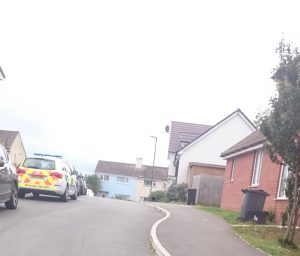 We are currently waiting to hear back from The Feline Cat Network regarding the condition of the cats and regarding potential fostering/adoption.