Sunday 19th April will see Animals in Distress hold their Annual Sponsored Dog Walk.
The Event will start and finish at Animals in Distress' Newton Abbot Charity Shop taking Dog Walkers along the scenic Templar Way taking in scenic parts of Newton Abbot that many do not often see in all its beauty. There are two courses; a 3 mile course catering for walkers who want a leisurely stroll and a 10 mile course for those who want to take on a challenge.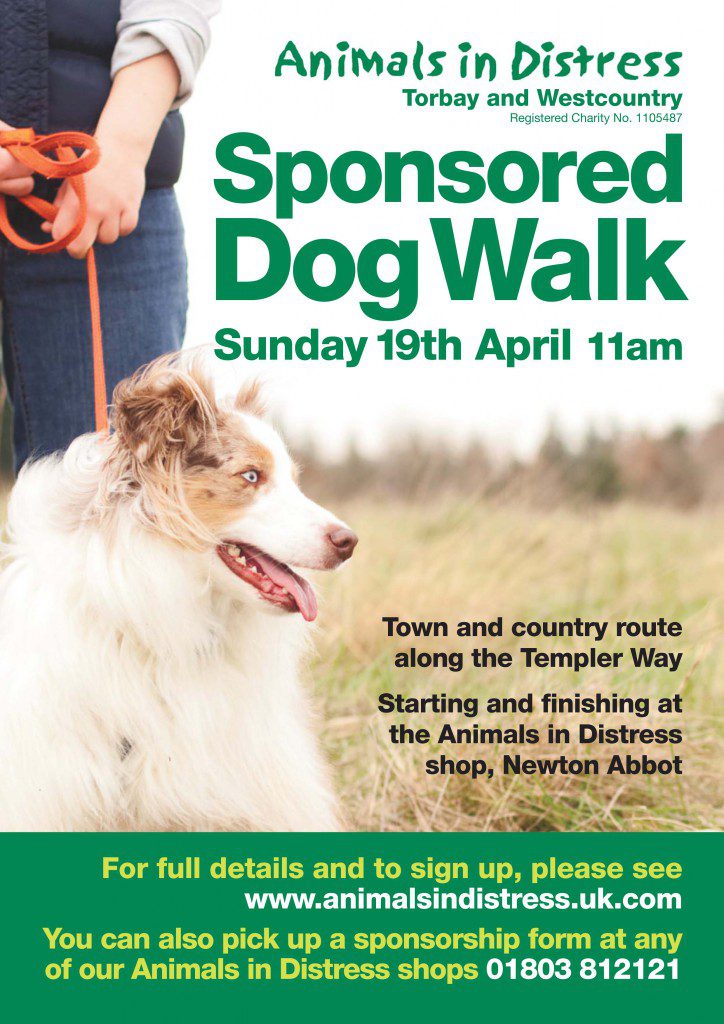 The event is open to all ages, so why not get a works team together? Or even rally the whole family for this fun day out raising valuable funds for Animals in Distress.
Diesel our one year old bull terrier is deaf and whilst staying at our Rescue Centre in Edgelands Lane, Ipplepen requires extra support from our kennel staff team. Without support from various fundraising events such as our sponsored Dog Walking event we are not able to give animals like Diesel the support he requires.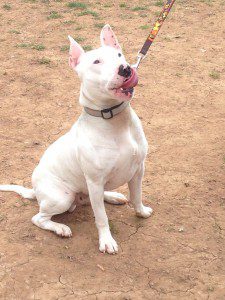 Animals in Distress is South Devon's only independent Animal charity and Rescue Centre with 12 shops across South Devon. There is no fee to enter the event all we ask is that you get as many sponsors as you can. For more information please Contact Katie on Katie@animalsindistress.uk.com or call (01803) 812 121 ext. 2.
[Contributed by Thomas Knight]