Police have appealed for witnesses after two ATM machines were targetted in Torquay.
Police are investigating after two incidents within 48 hours.
The first was an unsuccessful attempt to break in to the Natwest Bank ATM on Newton Road overnight on Sunday 6 December into Monday 7 December.
Money was stolen in the early hours of this morning at the Barclays Bank ATM in St Marychurch after the ATM was broken into.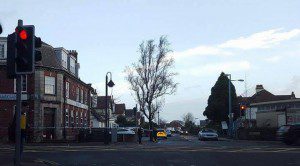 It is currently unknown how much was taken.
Police ask the community to remain vigilant and report any suspicious activity around ATMs and banks as soon as possible.
If anyone witnessed either of the offences, please contact police on 101 quoting log number 64 for 8 December.
Information can also be passed to Crimestoppers anonymously by calling 0800 555 111 or reporting online at www.Crimestoppers.co.uk.