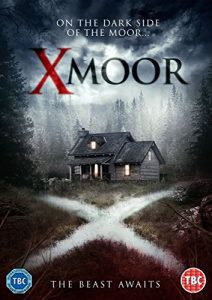 "There been over twenty attacks around Exmoor in the last two months and no one has managed to get a decent shot of the Beast".
There are a number of reasons for Torbay folk never to journey past Exeter. One of these is the likelihood of being torn to pieces by the famous Beast or by any of the psychopaths that we all know inhabit the far north of our county.
Such dangers are made clear in writer/director Luke Hyams' 2014 debut indie movie 'The Beast of Xmoor'. This nice little horror movie was originally released as 'X Moor', and can currently be viewed under that title on the Horror Channel.
'XMoor' tells the story of an American couple, documentary filmmaker Georgia (Melia Kreiling) and her technician boyfriend Matt (Nick Blood), who have dedicated their 'careers' to searching for lost beasts, such as Nessie. Inexplicably, they don't seem to have looked for the Churston Bigfoot which we all know is out there in the dense woods somewhere between Paignton and Brixham. More on the real Churston Sasquatch can be found at: https://wearesouthdevon.com/go-woods-today-beware-churston-sasquatch/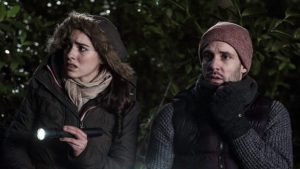 When a newspaper offers a £25,000 reward for anyone who can solve the mystery of the Black Beast of Exmoor, they journey to the vast uncharted 268 square mile wilderness of Exmoor National Park. Once there they take on the services of an animal tracker called Fox (Mark Bonnar) to track down the mysterious animal. Fox has "twenty years experience of tracking big cats in Peru, Bhutan and South Africa", so Lynton and Lynmouth shouldn't be too much of a challenge.
It soon becomes apparent, however, that Fox is not interested in the evasive sheep worrier but the local serial killer. It's here that the storyline gets a bit unrealistic. For example, even though Devon and Cornwall Police don't appear to have taken much of an interest in the mounting body count, surely someone could have written to ex-Torquay councillor and now Police Commissioner Alison Hernandez to point out the high number of tourist disappearances? Also, there were clues to Fox's real human-focused intentions – pub-going animal trackers aren't really allowed to have army issue machine guns, even in Minehead.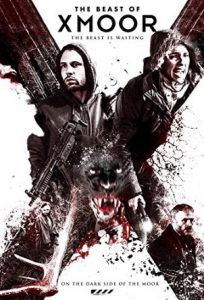 The three soon turn from hunters to prey. There's also an Eastern European prostitute, Vanya (Olivia Popica) who presumably has wandered in from the red light fleshpots of Barnstaple. Incidentally, isn't Vanya a man's name?
We know we're deep in Devon/Somerset as the locals have comedy West Country accents. This is probably the most fanciful part of the movie as we know that ordinary folk have mostly left our national parks, Exmoor now being largely populated by retired accountants from Surrey who are the only ones to be able to afford rural property prices these days.
Despite these slight departures from realism, 'Xmoor' is a modestly-budgeted, well-paced, atmospheric, slasher and chase movie. And well worth catching on the Horror Channel.
Don't try and spot real Exmoor locations though. The movie was, sadly, filmed entirely in Northern Ireland. Here's the trailer: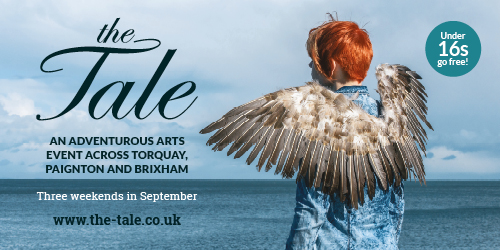 Return to our home page for more local news here.
You can join us on our social media pages, follow us on Facebook or Twitter and keep up to date with whats going on in South Devon. Got a news story, blog or press release that you'd like to share? Contact us