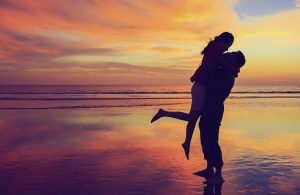 On the TV screens of millions of Germans there's an alternative reality Torquay. For romantics from Dresden to Dortmund our town is one where everyone dresses impeccably, behaves honourably, lives in stately homes or luxury apartments and where we spend much of our time selling antiques, breeding horses or staring enigmatically out to sea… and we all speak fluent German.
This is the world of the British writer Rosamunde Pilcher OBE (pictured above). Born in 1924 in Lelant in Cornwall, Rosamunde began writing when she was seven, and published her first short story when she was 18. Between 1949 and 2000 she wrote 28 romance novels and other stories, and then retired from writing.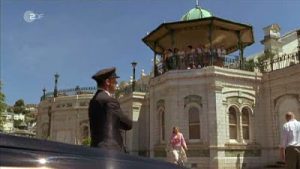 Here's the Torquay link. Rosamunde's books are especially popular in Germany. The national TV station ZDF (Zweites Deutsches Fernsehen) has produced more than 100 of her stories and these TV films are some of the most popular programmes on the channel.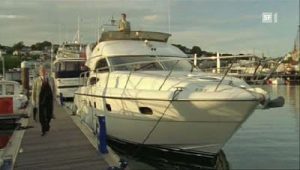 The filming locations are often in the south west and promote an idealised England which probably never existed in the first place. In 2002 both ZDF programme director Dr. Claus Beling and Rosamunde were awarded the British Tourism Award for the positive effect the books and the TV versions had on Cornwall and Devon tourism. Accordingly, German coach tours have been organised to bring the Pilcher fans to the West Country. That's why groups of passionate older German ladies can be seen touring the avenues and alleyways of the Bay in search of recognisable locations – at least they'll be able to understand some of the Anglo-Saxon terms frequently heard in Fleet Street.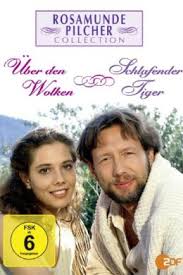 In 2009 Roger Elliott, who  identifies West Country locations, said, "The Germans just love the stories and they love the landscape. There has been a huge increase in German tourism over the last few years – mainly inspired by these films."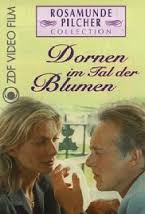 Our own Carolyn Custerson was, indeed, also correct back in 2009 when she predicted that, "The German market will fall in love with the English Rivera's stunning coastal scenery and there is nothing more powerful than a film or TV series to promote a destination. The German market is a key overseas target and we will be working hard to promote the English Riviera as strongly as possible off the back of these Rosamunde Pilcher films."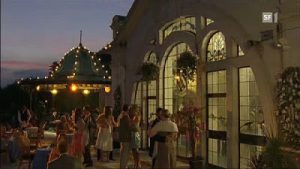 Our German visitors, however, may require a bit of a guide to local geography – some of those films supposedly set in Cornwall were in fact filmed elsewhere. For example, 'Sieg der Liebe', or Victory of Love (2007), is purportedly filmed in "the beautiful Cornwall". The plot has pregnant Emma running away and meeting Paul. She has been "disappointed by a friend" – although I've never heard it called that before. She meets the much nicer Paul, they fall in love – this is something of a theme in Pilcher's novels – but are parted and have to suffer a lot of trials before they are reunited.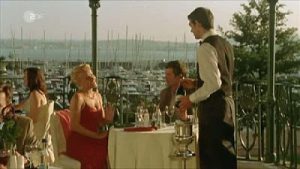 57 minutes in we have a visit to "Clark Farm, Ashburton, Cornwall", which is clearly Cockington:
Torquay appears again in all its glory in 2011's 'Herzensfragen', or Heart Issues.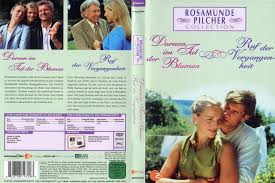 In this TV movie the young widow Lady Nicole Sherberton falls in love with a man beneath her station, namely Duncan the Driver. 21 minutes in we have a pre-derelict and abandoned Pavilion where remarkably Duncan somehow manages to park without incurring a large fine. Also, it's worth noting that the other Torbay location used in the past by German film makers is Oldway Mansion, also now experiencing decay and neglect. It's almost as if there's a Pilcher curse…
As another example, in 1998's 'Dornen im Tal der Blumen', or Thorns in the Valley of Flowers', we find art teacher Charlotte who, having dumped her cheating London boyfriend Matthew, flees to our fair shores to fall in love with recently bereaved and sensitive Gerald… but the cad Matthew follows to win her back… See 45 minutes in for the Banjo and the Pavilion.
At 1.04:00 there's an intriguing roadsign to further confuse German viewers. It reads: 'Galmpton 1 mile; Stoke Gabriel 2 miles; Totnes 7 miles; Brixham 4 miles; and London 43 miles'.  The Bay is, of course, 220 miles from the capital and not an easy hour's drive, no matter how powerful your BMW is.
Now, it's possible that sometime in the future you may  find yourself stuck in a lonely hotel room in Dusseldorf – it may be that your holiday flight has been delayed, or you're on a coach holiday. You may then yearn for something to remind you of your home in our beautiful Bay. If so, turn on that TV and look for one of those Rosumunde Pilcher TV movies filmed in Torquay.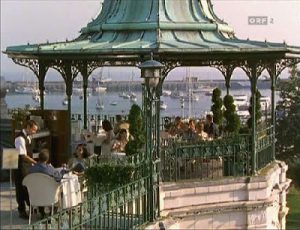 They are: Der Mann meiner Traume (The Man of my Dreams); Sieg der Liebe (Victory of Love); Traum eines Sommers (Dream of a Summer); Bis ans Ende der Welt (The Far Side of the World); Herzensfragen (Heart Issues); Gezeiten der Liebe (Tides of Love); Dornen im Tal der Blumen (Thorns in the Valley of Flowers); Fedem im Wind; (Feathers in the Wind); and Lass es Liebe sein (Goodbye in Rose Abbey).
Then you can sleep easily knowing that the real Torquay isn't as bloody boring and pretentious as the one portrayed on German TV.