In spite of the COVID-19 pandemic, a diverse team of budding Devon entrepreneurs, inventors, and community focused people have pivoted online to forge ahead with a highly experiential free training programme to help people launch their own business.
Originally a pre-Covid bid to boost Devon's economy and resilience, a series of lottery-funded workshops were planned for April 2020. The aim of the project is to support local people, particularly the unwaged or low-waged. But with the onset of Covid in March, this looked to be doomed, as businesses closed, and meeting face-to-face was impossible.
However, rather than stalling or delaying the project, the group has decided to get online first and learn key business skills, before moving into phase 2 – an exciting opportunity to put all the business skills into practice as lockdown opens up again.
The ten-week programme includes learning skills such as how to promote a business, accounting, budgeting and buying. And then delegates will be putting these skills into practice with a market stall in Newton Abbot Market, in the style of "The Apprentice" TV show. The market stalls will be opening on Saturday 8 August, Newton Abbot Marketplace, from 10am to 2pm.
After their market stall event, and following a socially distanced awards ceremony the new entrepreneurs will get further coaching and then have the option to either continue with the market stall, and/or to forge ahead with their own individual business, armed with all the knowledge and skills they will have learned.
Teignbridge help to encourage new generation of traders
The market stall in Newton Abbot has been donated by Teignbridge Council who are keen to support the initiative. Teignbridge Markets Manager Mike Walsh said: "Markets can be an ideal way to start a fledgling business. But there must be many talented people out there who do not realise that, and as a result struggle to market their products.
"When Jonathan from Talk Action contacted me to enquire about a market stall for their students, I was delighted to offer help and get involved, and saw it as a great opportunity to support and encourage the next generation of market traders.
"Some of our traders in the past, who were new to market trading, have now moved onwards into shop premises. This is what markets are all about: testing out your product, gaining more retail experience, meeting customers and knowing what they want.
"But also there are market traders who are very successful and like the freedom of their business and don't want to commit themselves to long term leases and rates, who continue for many years on markets.
"COVID-19 has been devastating for some businesses on the High Street, but with the enthusiasm and commitment of start-ups and training from organisations like Talk Action I am sure we can all bounce back and be as successful as before."
Grassroots support to get UK business growing
Programme innovator, Jonathan Elliot, has been running similar projects since 2013 in London. He has recently moved to Devon and brought his enthusiasm with him.
Jonathan said: "As soon as I moved here, I started working out how to introduce this programme to Devon. It's a hotbed of ideas here, with many brilliantly supportive communities. My aim is to get more people to start their own business or community group and to set up grass-roots initiatives that help people to take even more control of their own lives.
"With Covid and people everywhere suffering, entrepreneurship has never been so important as it is today, both for financial reasons, but also for mental health, confidence and connections".
Team details "Our Soul Purpose"
This team is made up from three delegates; Yasmine, Jane and Ben who have decided to sell crystals and related products, in order to promote spiritual wellbeing and mindfulness. Jane said: "We thought there could be a need for alternative healing as people's perspectives shift having experienced lockdown.
"Once we have completed our course and attended all the workshops, we'd like to forge ahead with our own business ideas, armed with the knowledge and skills we've gained and feeling more confident and capable and ready to go!"
The "Our Soul Purpose" chosen charity is Animals in Distress.
"Let's Grow"
The "Let's Grow" team of Julie and Adam came together out of an ethical desire to promote our business projects whilst supporting mental health, especially children's. Julie said: "In these challenging times, families have been thrown together and are trying to manage finances and careers, earn a living and remain stable as well as having to become full-time teachers! We know that gardening is a fine way to stay focused on something positive, and children will see the 'fruits' (well, veg!) of their efforts by tending to a miniature shelf garden. The task also provides valuable time to chat about the issues that have affected us all, and in doing so our kids can grow resilience and confidence as well as their own veg."
"Loved and Let Go"
Jazmine, Janet and Damian will be holding a quality seconds women's and children's clothes stall. They have been lucky enough to receive some beautiful garments which will enable them to sell at really reasonable prices, nobody will go without a bargain! All proceeds will go to PARKINSON'S UK.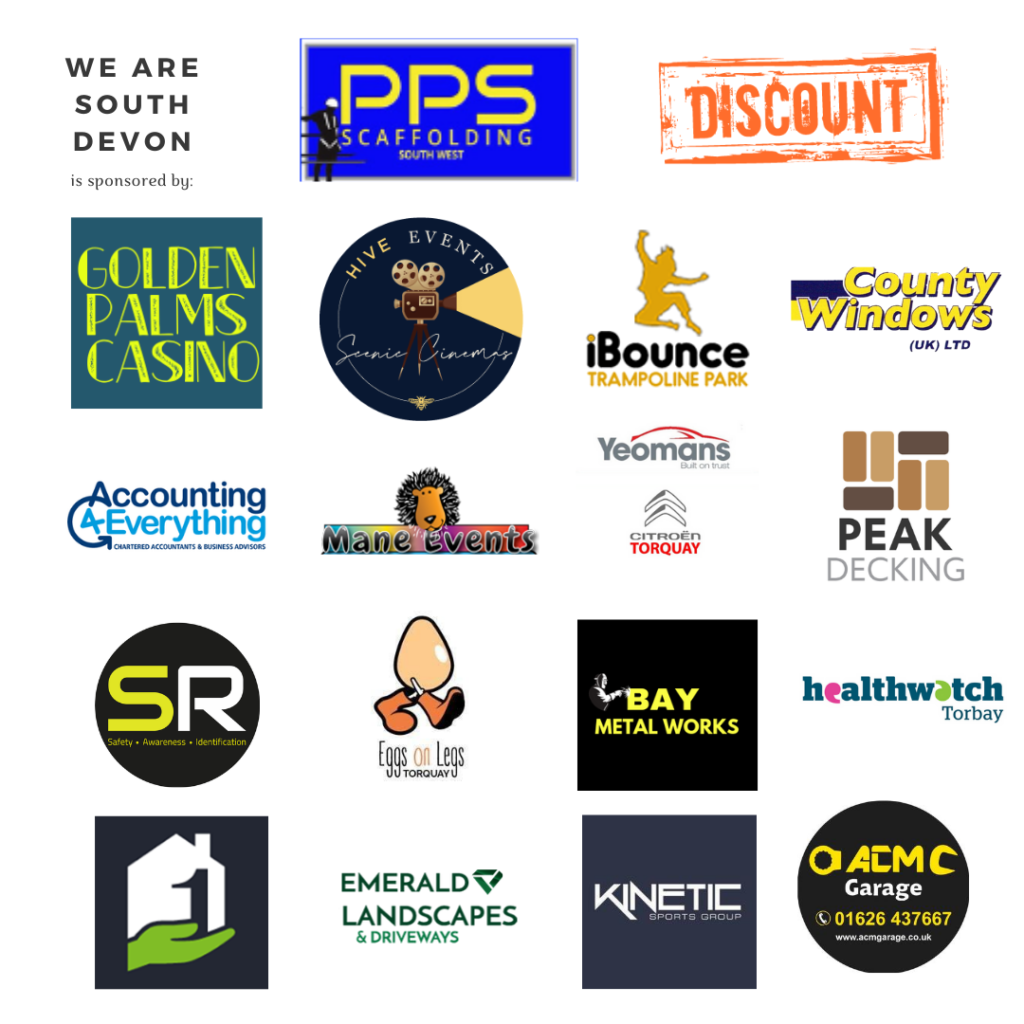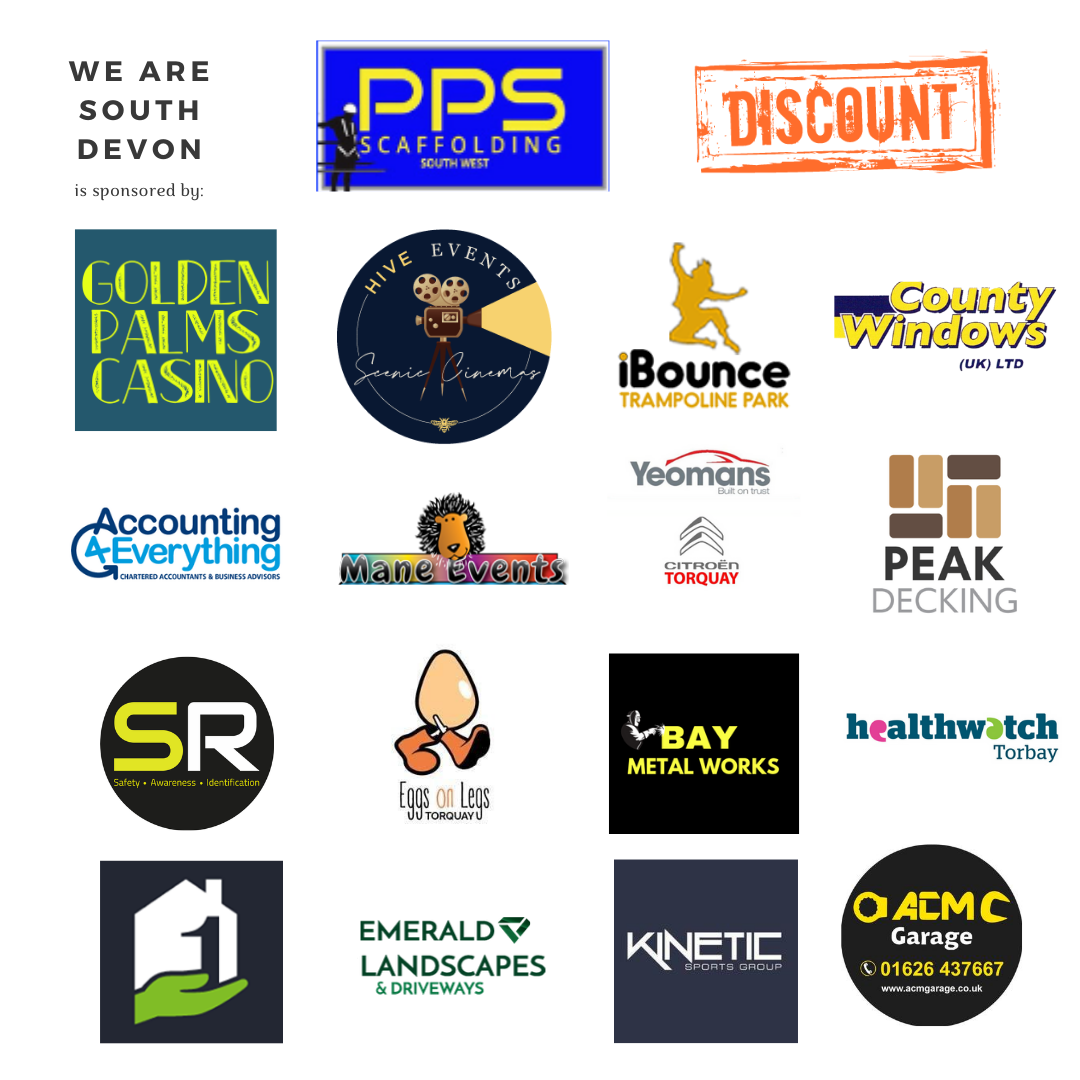 You can join us on our social media pages, follow us on Facebook or Twitter and keep up to date with whats going on in South Devon.
Got a news story, blog or press release that you'd like to share or want to advertise with us? Contact us