The UK's AI skills base will be future-proofed with a £118m boost to skills funding, the Government today (Tuesday 31 October) announced.
This will ensure the country has the top global expertise and fosters the next generation of researchers needed to seize the transformational benefits of this technology.
This includes naming, for the first time, the further 12 Centres for Doctoral Training in AI that will benefit from £117 million in previously-announced Government backing through UK Research and Innovation, while a new visa scheme will make it easier for the most innovative businesses to bring talented AI researchers in their early careers, to the UK.
This is on top of funding for 15 science and technology scholarships at some of the UK's world-leading universities, a £1 million grants scheme to help top AI talent relocate to the UK, and the pilot of a new STEM Olympiad scholarship scheme 'Backing Invisible Geniuses'. It builds on a further £8.1 million recently announced, for postgraduate course scholarships in AI and data science. Because of the pace of change in AI development, it is critical that the UK cultivates the top AI research talent to drive progress in crucial areas like AI safety, and to ensure the whole country can feel the gains that AI will unlock.
Secretary of State Michelle Donelan said:
"The UK is at the very forefront of the global race to turn AI's enormous potential into a giant leap forward for people's quality of life and productivity at work, all while ensuring this technology works safely, ethically and responsibly.
"The plans we are announcing today will future-proof our nation's skills base, meaning British people can reap the benefits of AI as it continues to develop. At the same time, we are moving further and faster to put the power of this technology to work for good across Government and society."
UKRI Chief Executive, Professor Dame Ottoline Leyser, said: "The UK is in a strong position to harness the power of AI to transform many aspects of our lives for the better. Crucial to this endeavour is nurturing the talented people and teams we need to apply AI to a broad spectrum of challenges, from healthy ageing to sustainable agriculture, ensuring its responsible and trustworthy adoption. UKRI is investing £117 million in Centres for Doctoral Training to develop the talented researchers and innovators we need for success."
Alongside the support for skills, a raft of measures are being unveiled today across Government to unleash AI's potential to improve how we work and boost our quality of life. This includes the naming of 64 NHS trusts across the country that will benefit from the £21 million rollout of AI tech to improve how chest X-ray and CT scans are used to diagnose serious conditions like lung cancer. As well as plans to use AI to boost the productivity of teachers and JobCentre work coaches, helping boost educational attainment and support more people into finding work.
All of this comes on the eve of the AI Safety Summit, being hosted at Bletchley Park from Wednesday 1 – Thursday 2 November. The Summit is another signal of the UK's determination to lead the way globally on managing the risks around AI, together with partners from around the world, so that we can reap the enormous benefits this transformative technology has to offer.
The AI skills package announced today includes:
– Naming the locations and research focus of a further 12 new UKRI Centres for Doctoral Training in the development and application of AI – backed by £117 million in Government funding. These institutions will train a new generation of researchers to lead on some of the most critical work currently being undertaken in the field of AI. They will ensure every student is trained in responsible, trustworthy, and safe AI, whilst specialising in areas of priority for the UK
– such as healthcare, the discovery of new treatments and boosting productivity in the NHS.
– The creation of a £1 million AI Futures Grants scheme to help the next generation of AI leaders meet the costs of relocating to the UK. This will support top emerging AI researchers and engineers from around the world to work in our world-class universities, businesses and research institutes, further strengthening the UK as a global destination for top AI talent.
– Together with the British Council and UK Universities, we are funding 15 GREAT scholarships for international students to come to the UK to study Science and Technology courses, including subjects related to AI or life sciences at one of our world-renowned universities.
– The 'Backing Invisible Geniuses' (BIG) scholarship pilot, led by the Global Talent Lab, champions outstanding high-school performers in International Science Olympiads, setting them on a path to excel in maths, science, and AI. This initiative attracts top STEM talent to the UK's leading universities, enhancing the UK's standing as a hub for global excellence. It is being launched with a founding donation from XTX Markets and in partnership with DSIT.
– The creation of a new dedicated visa scheme for the world's most talented AI researchers to come to the UK on internships and placements, early in their careers, to encourage them to build their careers, ideas and businesses here.
– All of this builds on the further £8.1 million being available for postgraduate course scholarships in AI and data science, already announced by the Secretary of State. This brings the total funding for these scholarships, delivered through the Office for Students, to £26 million since 2020, which has created more than 2,600 scholarships targeted at disadvantaged groups, across 31 higher education providers.
Wider AI initiatives being announced this week include:
– The naming of 64 NHS trusts across the country that will benefit from the £21 million rollout of AI tech to improve how chest X-ray and CT scans are used to diagnose serious conditions like lung cancer.
The pilot of 'A-cubed', an AI tool to support work coaches, in 'Jobcentres for the Future', to provide better support to those seeking work.
– Up to £2 million for Oak National Academy to test new uses of AI in education, helping teachers reduce the time they spend planning by helping them create excellent lesson resources based on Oak's curriculum content.
– The Met Office launching a partnership with the Alan Turing Institute, to use AI to improve weather forecasting, which could boost the UK's resilience to extreme weather events that threaten lives and critical national infrastructure.
– The launch of the 'Airlock' regulatory sandbox, supporting AI innovators to safely test the use of their technologies in healthcare earlier, so that NHS patients can benefit from game-changing new health innovations sooner.
– The launch of an internationally recognised set of standards for the use of AI in health, to ensure this technology works for everyone regardless of background.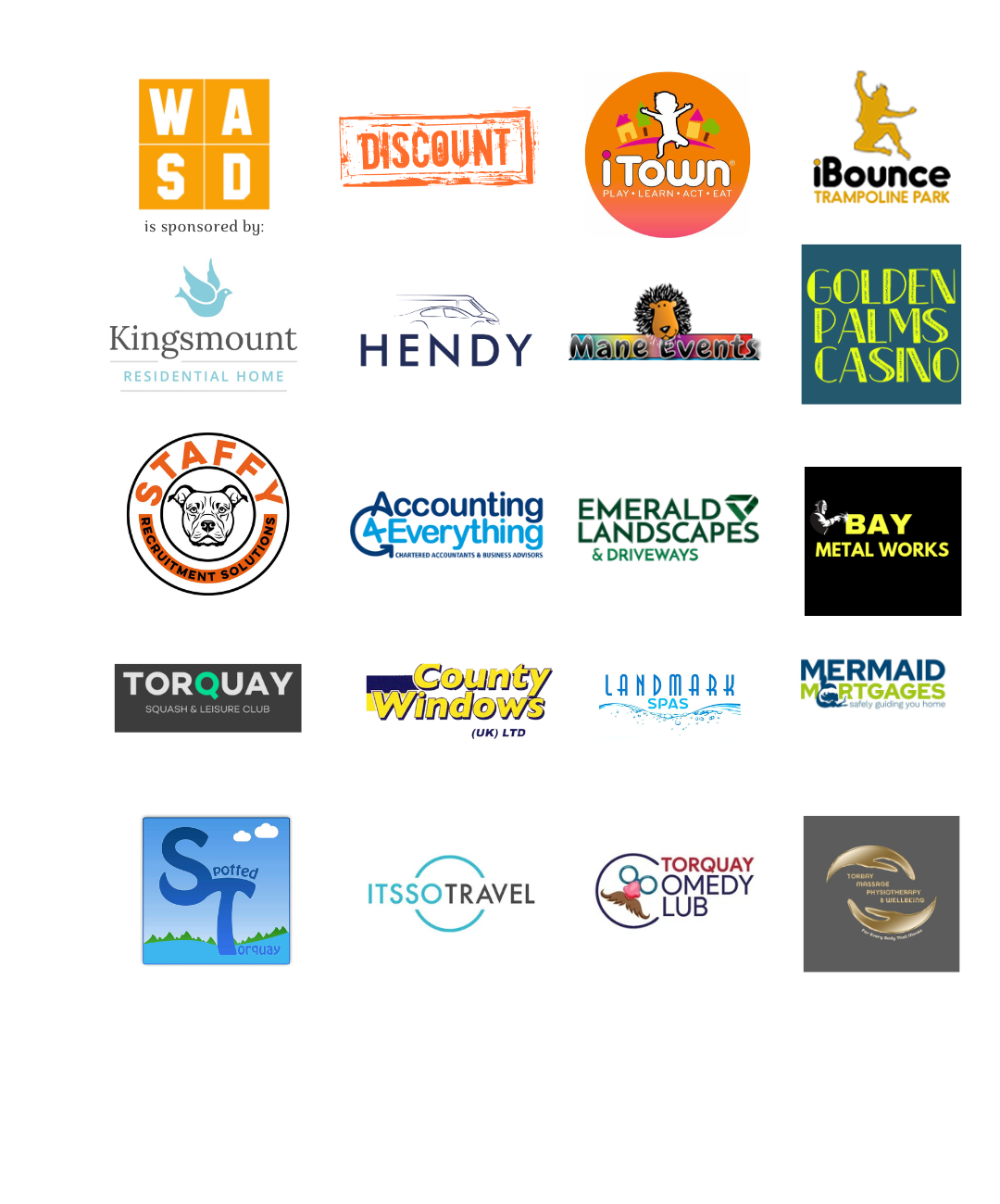 You can join us on our social media pages, follow us on Facebook or Twitter and keep up to date with whats going on in South Devon.
Got a news story, blog or press release that you'd like to share or want to advertise with us? Contact us