The fire service was called to Brixham last night to reports of a fire.
The fire service received numerous reports from people to alert them to the fire at an outbuilding behind Briseham Road.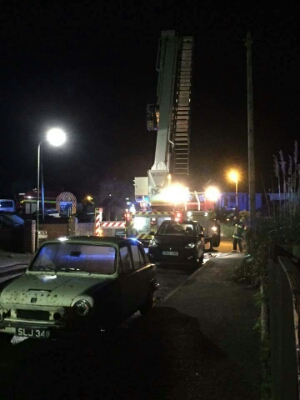 Locals suggest that the fire started from a small bonfire that grew out of control.
Crews from Brixham, Paignton and Torquay attended the incident.
Residents were warned to stay inside and keep windows shut due to asbestos in the roof of the building.
Fire crews fought to contain the fire and prevent it from damaging nearby properties.
Crews confirmed the cause of the fire is believed to be accidental.
No one was harmed in the fire.
Residents have praised the emergency services in attendance.