Your Local Mobile Dentist
At Home Dental is a unique dental service that delivers a full range of dental services directly to your home, care home or work place.
By taking advantage of years of experience in delivering both traditional and mobile dentistry and embracing new technology we are able to provide the very latest in dentistry ensuring the very best in dental health. At each visit we will set up in your home bringing with us a fully operational dental chair and compressed air unit.
All we require is a small space to set up and mains power.
All About Us…

The Team:
We have an experienced team of 5 dentists, 1 hygienist, 2 dental nurses and 2 receptionists. Between us, we have over 100 years experience in providing high quality dental care! We know it is very important that you feel comfortable to invite us into your home so everyone has an enhanced DBS check.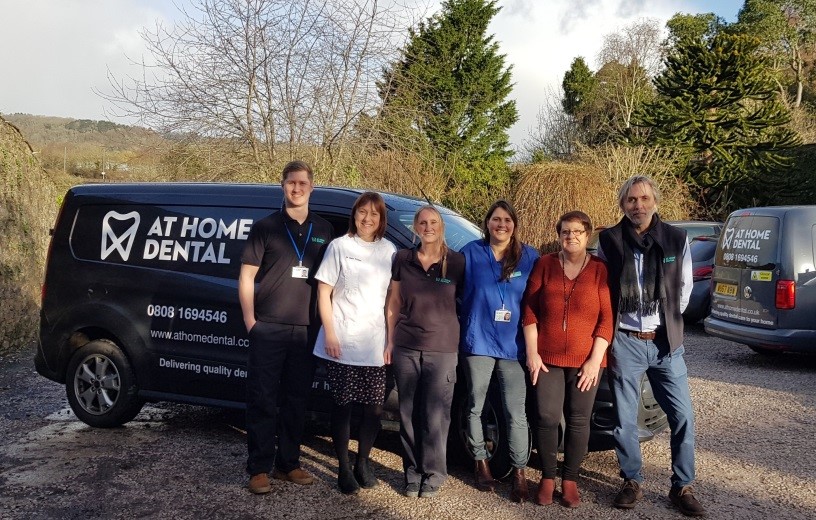 The Van:
We have modern and well equipped vans that we carry all our equipment in. Not only do we carry all our equipment but also have a full range of different dental materials that enable us to carry out the very best in long lasting dentistry. We stock a full range of dental products and also any antibiotics or painkillers that may be required.
Equipment:
We have embraced the very latest in mobile dental equipment to allow us to set up a 'surgery' in your home. Our robust dental chair was designed and built in Switzerland whilst our digital x-ray system is the very latest from the USA. Our drills and compressor all come in a dedicated mobile suitcase. In addition to this we have digital motors for root canal treatment and a modern 'jet-wash' to achieve the whitest smile.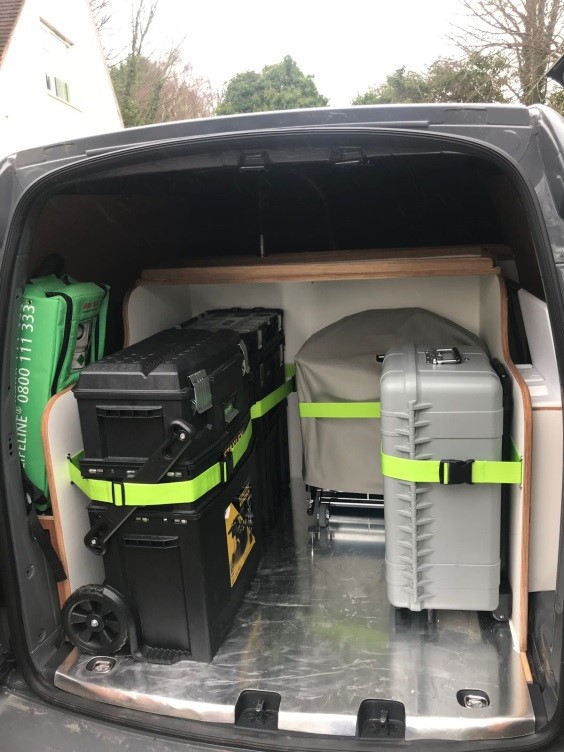 Set Up:
We are naturally flexible in our approach and can overcome most obstacles. In an ideal situation we require an area that could accommodate the dental chair that is the size of a sun lounger. All the other equipment is very compact. We do require mains electricity to run our equipment and access to a sink is desirable. It is preferable to treat our patients in the dedicated chair but if this is not possible we can treat patients in their bed or chair.
Treatment:
Pain free dentistry is at the core of our service. By using the most appropriate materials we aim to provide an efficient service that provides pain free long lasting results. Wherever possible we will keep the amount of appointments needed to a minimum and attempt to carry all the treatment required in an efficient and timely fashion. All our work will be guaranteed and we will return to review any issues that occur.
Cost:
We are able to provide this service to patients in Torbay and Dartmouth under the NHS if the patient would find it impossible or extremely difficult to get to a dental practice. If this is the case for you, the fees would be exactly the same as being seen in an NHS dental practice.
For patients who live outside of these areas, or don't meet the eligibility criteria, we can see you on a private basis. A service fee is charged for every appointment, this is refundable if the appointment is cancelled more than 24 hrs before the appointment. An estimate will be given before treatment is carried out and payment on completion of the treatment is expected. We can take all types of credit and debit cards.
A full breakdown of our fees can be found on our website – www.athomedental.co.uk/fees
To find out more please contact us on 0808 169 4546 or email us on reception@homedental.org
Alternatively, you can visit our website – www.athomedental.co.uk
Testimonials
"A brilliant and efficient service that brought their dental practice to my house. I look forward to my next check up at home!"
Kingswear, Devon
"The nurse and the dentist were both absolutely wonderful! My friends were amazed at such a fantastic service."
Dartmouth, Devon
"Nothing was too much trouble for the team. They gave great support and advice to us. I would highly recommend this service and we will use them in the future for all our resident's needs."
Local Care Home
"At Home Dental came to my home and sorted out my dental problems in a caring way. Nothing was too much trouble and they provided a service that was as good as my old dental practice. I would recommend their service to anyone who would like to have dental treatment carried out in their own home"
Stoke Gabriel, Devon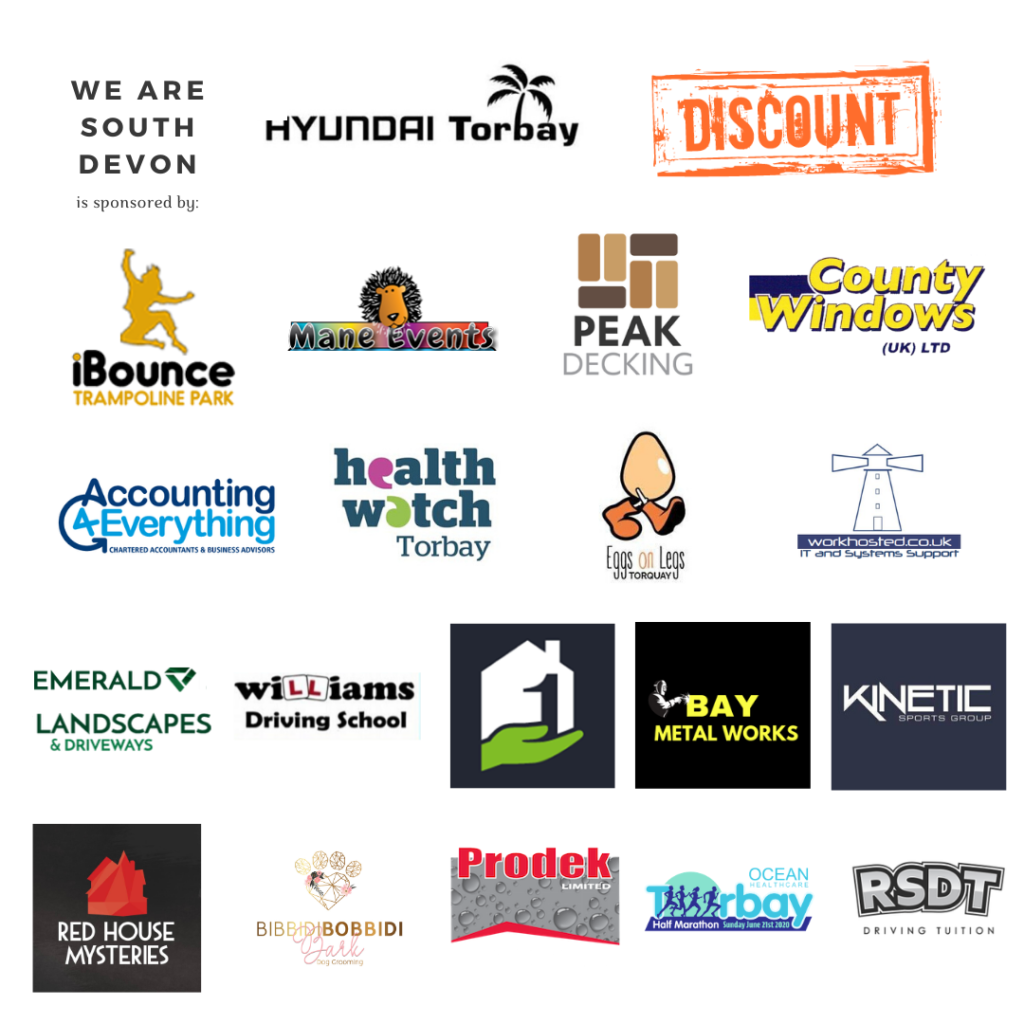 You can join us on our social media pages, follow us on Facebook or Twitter and keep up to date with whats going on in South Devon.
Got a news story, blog or press release that you'd like to share or want to advertise with us? Contact us