Pop star Ronan Keating is backing the Cancer Research UK Cancer Awareness Roadshow – set up to help save lives which visits Torquay next week.
Ronan, who lost his mum Marie to breast cancer, is urging people in Torquay to visit the Cancer Awareness Roadshow to find out about early diagnosis and the importance of going to the doctor with any health concerns.
The Cancer Awareness Roadshow, staffed by specially trained nurses, will be based at Watcombe Primary School's Community Day, in Moor Lane, Torquay on Tuesday 9 August from 12noon until 3pm. It then moves to Union Street, outside Primark, on Wednesday 10 August, Thursday 11 August and Friday 12 August where the team will be stationed from 10am until 4pm.
Every year, around 331,000 people are diagnosed with cancer in the UK – including 84 a day in the south west. But experts estimate that over 4 out of every 10 cases of cancer could be prevented in the UK, largely through healthier lifestyles.
The Cancer Awareness Roadshow was founded in 2006 in partnership with the Marie Keating Foundation, which was set up by Ronan Keating and his family in memory of their mum. The Cancer Awareness Roadshow provides a convenient drop in information point for the local community.
Roadshow visitors can have a confidential conversation with a nurse who can offer support to help make positive changes to their lifestyle and encourage them to go to their GP with any health concerns.
People can also find out their BMI (body mass index) to check if their weight is in a healthy range or get sun safety tips.
Jessica Turner, Senior Cancer Awareness Nurse for Cancer Research UK, said: "The Roadshow allows us to get important information out to people as they go about their busy lives – we are literally on the road to beating cancer.
"We are looking forward to talking to lots of different people across Torquay about the small steps we can all take to reduce the risk of cancer and why it's important to seek help if they notice an unusual or persistent change to their body."
More than half a million people have now visited the Cancer Awareness Roadshow – which consists of four buses which tour the UK –since its launch in 2006.
Ronan Keating said: "This year we are celebrating the 10th anniversary of the Cancer Awareness Roadshow in the UK.
"I am so proud of the crucial part we have played in this, and we have seen our partnership grow from strength to strength.
"I want to say a big thank you to everyone in Ireland and the UK who's supported us in making this possible, and I know that my mother would be proud of what we have achieved."
To find out more about the Cancer Awareness Roadshow or how to reduce the risk of cancer and detect it early, visit www.cancerawarenessroadshow.org.uk or follow the North West Roadshow team on Twitter @CRUKroadshow_NW #YourHealthMatters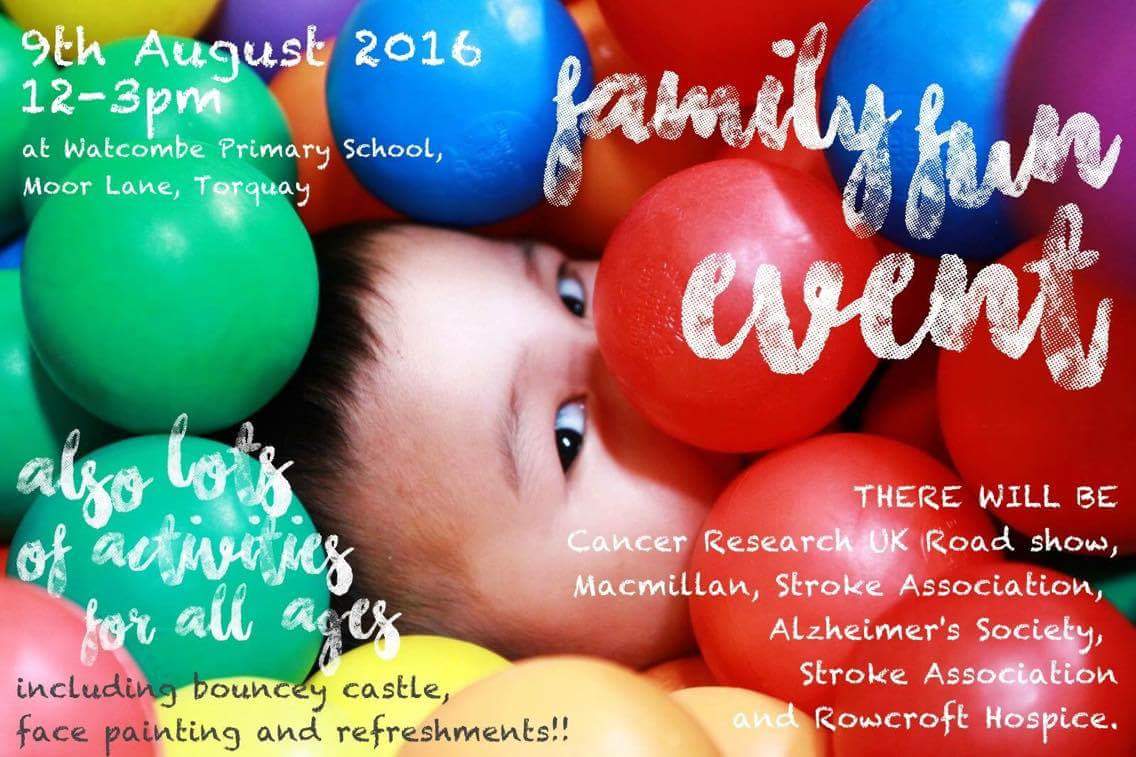 For more local news and info, go to our home page or you can join us over on Facebook or Twitter.