"My son John was tall and slim,
And he had a leg for every limb.
But now he's got no legs at all,
For he ran a race with a cannon ball"
For centuries Torbay was plagued by pirates from a variety of nations, including France, Spain, North Africa and more locally. What isn't well known is that, on occasion, the pirates were actually from the Bay.
And while we usually don't know that much about the captains of these predatory ships, we do know of one notorious Torbay-based pirate.
This was John Nutt who operated from his headquarters in the Bay during the early seventeenth century. And for over three years he was a major force, being known to take 10 or 12 vessels a week, while he also raided the coast of southern Canada. His eventual arrest and conviction in 1623 caused a scandal in the English court, but we'll get on to that incident shortly.
Born in Lympstone, near Exmouth, John Nutt arrived in Newfoundland as a gunner on a Dartmouth ship around 1620.
John and his South Devon comrades would have been familiar with the area. Around the year 1550 Devon fishermen exploring Newfoundland had discovered a bay almost three miles across and named it Torbay (pictured above) as it reminded them of the villages they had left four weeks earlier. First mapped in 1615 by John Mason, the area was the original home of many Torbay settlers and was used as a summer fishing station by English and Irish fishing crews for the following two hundred years.
It was in Newfoundland during the summer of 1621 that John Nutt turned pirate. He organised a crew and seized a small French fishing boat, a Plymouth ship and a 'Fleming' vessel of 200 tons.
He then offered his services to protect French and English settlements, including the Colony of Avalon then under the leadership of George Calvert. This association with George would later pay dividends.
John continued raiding shipping both in the Gulf of St Lawrence and the Irish Sea and then returned to England, setting up a pirate base in Torbay.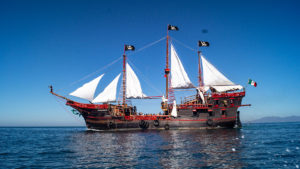 By the latter years of the sixteenth century there had been a significant increase in piracy due to the rapid expansion of nautical commerce – between 1562 and 1624 imports increased by 300%. This was partly due to opportunities in the New World, but also to a general growth in European trade. The need to build ships to cross the Atlantic further meant that there was a dramatic increase in the size of ships, and so the average prize increased.

Risks decreased and profits increased, and John was able to take anything up to 10 or 12 vessels a week. This allowed such pirate-captains to acquire more formidable vessels, offer more bribes, and pay large sums for pardons if required. John could also pay regular wages and commissions which offered employment to workless sailors, attract mariners forced into serving by the press gangs, and he even managed to lure seasoned sailors away from the Royal Navy.

Piracy meant that acquired goods could be sold cheaply and supplies purchased from the traders of the Bay, so developing the local economy. Accordingly, we hear that John was supported by Devon's country people who provided the pirates with all necessities. It was reported that, "The pirate had been lately in the habit of making his retreat at Torbay, near which he had a wife and children, and of occasionally landing there."
This lawlessness became a real problem for the authorities as John became, "Too strong for capture. Mayors and municipalities of seaports and harbours, poured in upon the council complaints of his outrages; of his laughing from his safe retreat at Torbay at the attempts to make seizure of him; of his impudently wearing the very clothes of the men he had plundered; of his bragging of the pardons he had received".
Of course, this freebooting couldn't be allowed to continue, so John Eliot, the Vice Admiral of Devon, (pictured above) was tasked with apprehending John Nutt in his base of operations. Yet, the Pirate King had been successfully evading capture for years and, "was too strong for the vice-admiral. Riding in a place that could not be commanded, and landing in great force when at any time he came ashore, he laughed at the endeavours to seize him."
Still, over time, it appears as though John either became aware of the closing net, or just tired of his life of crime. In May 1623, John was "in his third year" of piracy when he wrote to Eliot from his "man-of-war" based in Torbay. He requested a royal pardon.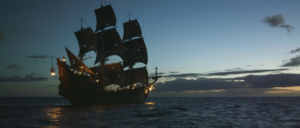 Riding from Plymouth in order to negotiate a surrender, Eliot visited John's ship in the Bay and found him moored beside a captured Colchester vessel which still contained a valuable cargo of sugar and timber. Eliot showed John a pardon – however, by this time the pardon was out of date. Not aware of this subterfuge, John agreed and offered a £500 bond- around £125,000 today. The Colchester vessel and John's own vessel were to be kept in Dartmouth harbour as security for that amount. These terms were settled in the pirate's cabin, "over a flask of wine".
However, once back on English soil, John was arrested by Eliot and imprisoned, tried and convicted for piracy. Royal orders then came to Eliot to press John's crew into the Royal Navy. John, however, became aware of this, warned his sailors and hundreds of them fled to safety in Newfoundland.
This is where accounts differ. Was Eliot doing his duty and legitimately setting a trap for a notorious criminal; or was he acting dishonestly with his eye on the £500 bond and the Colchester ship?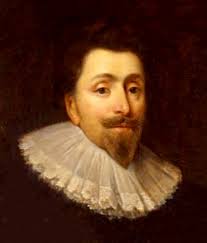 Whatever the truth, John was about to be hanged when his powerful protector and old friend, Secretary of State Sir George Calvert, later Lord Baltimore, intervened. A letter, written by Calvert (pictured above) reveals that he had already granted John one pardon and would be glad to secure him another, "wherein I have no other end but to be grateful to a poor man that hath been ready to do me & my associates courtesies in a plantation which we have begun in Newfoundland, by defending us from others which perhaps in the infancy of that work might have done us wrong."
The whole affair caused a scandal in the English court. John was released and received £100 as compensation- around £25,000 today. Meanwhile, Eliot, in a complete role reversal, was accused of betrayal, charged with malfeasance in office, and imprisoned in Southwark's notorious Marshalsea prison for four months.
After receiving his pardon in 1623, John Nutt appears initially to have remained within the law. As master of various ships, he even received letters of marque against French craft. These were government licenses that authorised privateers to attack and capture vessels during the war with France.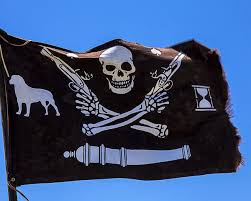 On the other hand, by 1632 there were fears that John might join his brother, another notorious buccaneer, Captain Robert Nutt, who had made Lundy one of his stations. Robert had defied the efforts of several men-of-war, along with smaller vessels called 'whelps', to capture him. To solve this particular pirate problem, the King pardoned Robert Nutt and commissioned Captain Thomas Ketelby and John to deliver the pardon.
What we do know is that later that year John returned to his old buccaneering profession.

In 1632 he was working with a Moorish pirate squadron of twenty-seven 'Turks' in Irish waters. While there, he chased away three men-of-war and took a vessel laden with Lord Wentworth's baggage and plate.

The authorities felt suitably betrayed, "The successful villain repaid during those nine years, by a series of such humiliations as this, the royal favour and state protection which alone saved him from the gallows Eliot had built for him. He has become, at length, incomparably the greatest nuisance in his majesty's dominions."

We don't hear much more of John Nutt's escapades. That he wasn't captured or hanged suggests that he and his family quietly retired somewhere to live off their pirate booty. And perhaps that retirement was in his old haunt of Torbay and his descendents live amongst us still.

And to close, as all history has a sound track, here's something suitably traditional and nautical: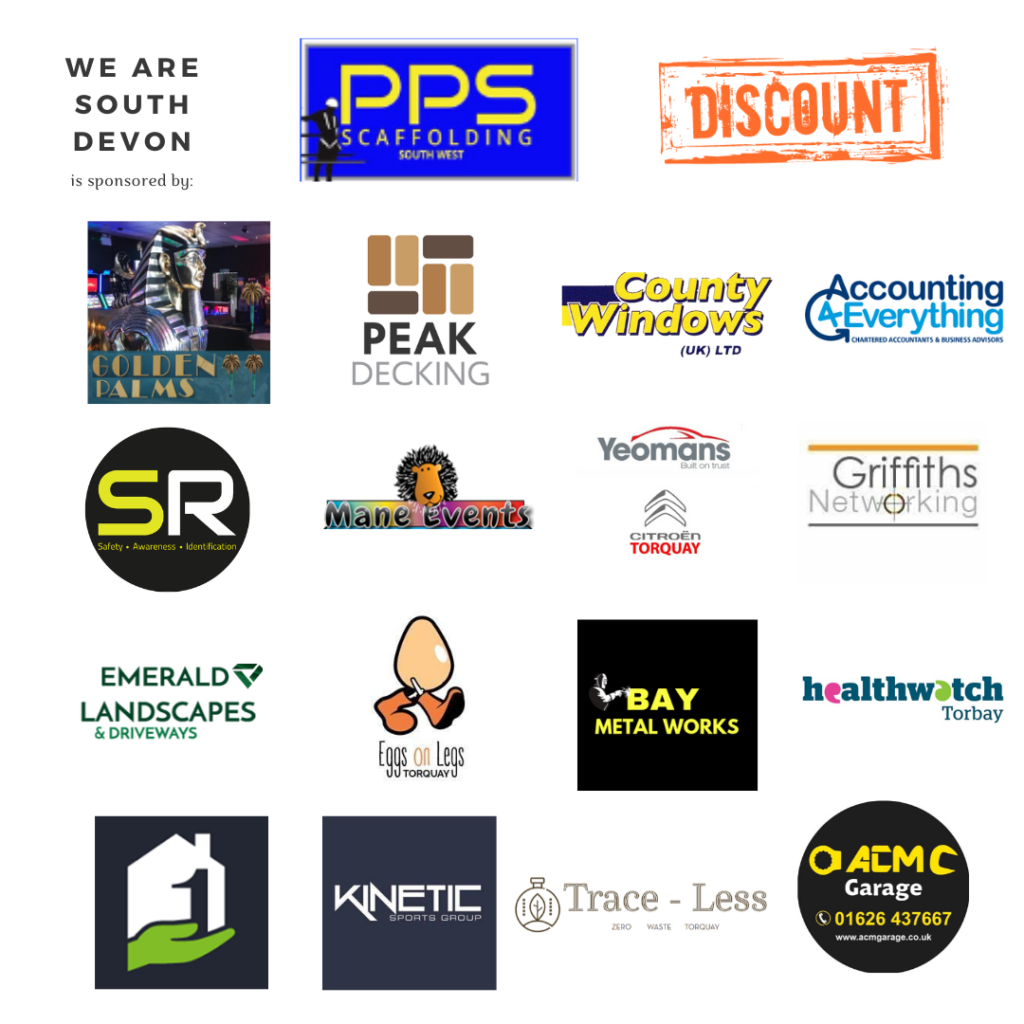 You can join us on our social media pages, follow us on
Facebook
or
Twitter
and keep up to date with whats going on in South Devon. Got a news story, blog or press release that you'd like to share or want to advertise with us?
Contact us