Emergency services were called to the scene of an accident in Paignton this morning.
A car had left the road and struck an electricity pole. The car appears to have landed in someones garden, balanced precariously on a wall.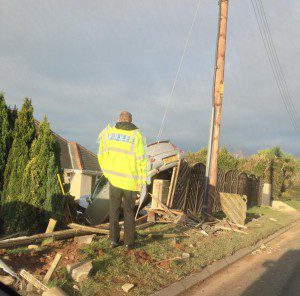 The police and fire service attended the accident, which happened around 7.30am.
The fire service confirmed that all persons were free and clear of the vehicle.
Western Power also attended this incident.
The car is now awaiting recovery.