A care worker from Torquay was sentenced to 10 years imprisonment for sexually assaulting three elderly people at a residential care home in south Devon between 1 January 2014 and 10 May 2015 .
Christina Sethi, 25, of Woodville Road, Torquay, was sentenced yesterday by Plymouth Crown Court to 10 years imprisonment.
Sethi admitted five offences of sexual assault relating to three vulnerable and elderly residents within her care, one man and two women.
Sethi told the court that she committed the offences while under the influence of another person.
A 32-year-old man from Torquay who was arrested on suspicion of conspiracy to commit sexual assault has since been released without charge.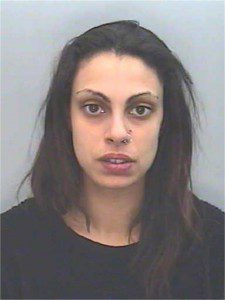 Detective Inspector Ed Wright, from the Force Public Protection Unit and senior investigating officer in the case, said: "Sethi committed crimes that most ordinary people could never comprehend. This depraved individual carried out shocking acts of abuse and grossly abused her position at the care home.
"She committed these atrocious acts on the very people she had been trusted to care for and targeted their vulnerabilities in order to satisfy her own sexual deviance.
"Sethi showed complete disregard for the welfare of her vulnerable victims, their families, her colleagues and the care home – all of whom now have to deal with the effects of her traumatic actions.
"She has shown herself to be selfish, chilling and manipulative, committing an abhorrent breach of trust and responsibility.
"From the outset of this investigation Devon and Cornwall Police has worked closely with Devon County Council, Adult Social Care, the care home and the Crown Prosecution Service.
"We welcome today's sentence which reflects the severity and the nature of these offences, and we hope that it goes some way to bringing some closure to the victims and their families.
"We have supported the victims and their families and they have returned this support to the investigation in kind. This has been an emotional and difficult time for those affected by Sethi's actions and they have shown immense courage throughout this investigation.
"I hope they can take some small comfort in the fact that, by acting swiftly, police were able to ensure Sethi could not commit further crimes and we were able to safeguard those individuals who are most vulnerable in our society."