Are you are an unpaid Carer in Torbay, and would you like to have a break from your caring role by staying in a hotel?

Torbay Carers have agreements with approximately 240 hotels nationwide to offer discounted stays to you and/or the person you care for.

You can both have a break together; on your own with additional support in place at home for your loved one; or your loved one can have a break on their own with or without additional support – whatever works for you.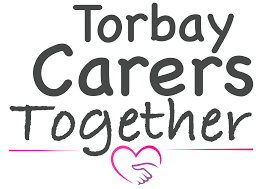 Mr & Mrs D. from Torquay tells us:

"I'm so glad we got away to Dartington Hall yesterday!!! We felt mentally ill on the way over. It shows we definitely need these types of breaks. It gives us headspace. My husband had a smile. We held hands and actually talked to each other. Wish we'd have booked for dinner as well. The hotel was lovely and the staff were great. We definitely felt we'd had a good rest and our wellbeing was much improved."

If you and would like to find out which hotels are participating and would like help in organising a stay, please contact Debi Porter on 07880 136859 or email: debi.porter@nhs.net