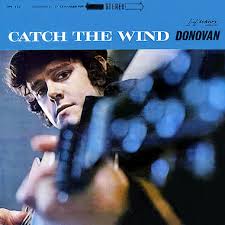 As part of Ageing Well a new Jam Night for local acoustic musicians is being launched in Torquay's historic Clipper Inn in Melville Street, off Abbey Road.
Beginning on Thursdays June 4th at 8.00, the free nights are being organised by landlord Dave Brazier and Community Builder Sean McTiernan.
Dave Brazier explains "We're calling the Jam Nights 'Catch the Wind' as the Clipper Inn was the home to Torquay's artistic and beatnik communities back in the 1960s. It was where local musicians and poets used to perform. One of those was Donovan who became famous as Britain's Bob Dylan.
"As a leading British recording artist of his day, Donovan produced a series of hit albums and singles between 1965 and 1970. He became a friend of leading musicians including Joan Baez, Brian Jones and Bruce Springsteen, and was one of the few artists to collaborate on songs with the Beatles. He influenced both John Lennon and Paul McCartney when he taught them his finger-picking guitar style in 1968. These resulted in songs like Julia and Blackbird on the White Album."
"However, in 1964 Donovan spent the summer in Torquay. He bought his trademark fisherman's cap in Brixham, where he played in the Rising Sun, but the real home to the Bay's folk musicians was the Clipper".
"While in Torquay, Donovan wrote his first hit, Catch the Wind, which reached #4 in the UK and #23 in the United States in 1965. It has since been covered by, among others, Bruce Springsteen, Cher, Glen Campbell, Peter Fonda, and Joan Baez. Another past Clipper performer was Mac Macleod who lived in a bedsit in Abbey Road. 

Later, MacLeod was the lead singer and bassist in a band in Denmark (inspired by Cream) which he named Hurdy Gurdy, the inspiration for Donovan's The Hurdy Gurdy Man – which reached #4 in the UK charts and #5 in the US."
Community Builder Sean McTiernan added, "The Ageing Well programme will reconnect older people with friends, their communities and increase a sense of neighbourliness. Dave at the Clipper has given us a real opportunity to bring together those musicians and singers that we know live in our communities. Do come along and either perform or just enjoy this new Jam Session in one of the most historic pubs in the Bay."
For more information, contact Community Builder Sean McTiernan, Tel: 01803 212638 seanctiernan@torbaycdt.org.uk