A man has been caught on camera damaging cars in Torquay.
The footage, posted by Kirk Petrakis on social media has been viewed over 20k times since it was first posted earlier today.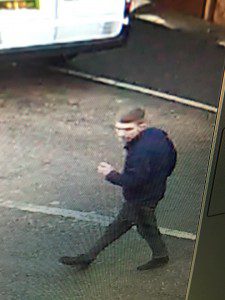 The incident happened around 1am on New Years Day. The man approached a car in Lower Shirburn Road and kicked off the door mirror.
Mr. Petrakis also posted that more than 10 cars were damaged resulting in Thousands of pounds worth of damage. The same man returned to the area later in the day, when more images were taken by CCTV.
[Video may take a few seconds to load from external source]
[fb_embed_post href="https://www.facebook.com/kirk.petrakis/videos/760691464075737/?pnref=story/" width="450″/]
The incident has been reported to the police who will be investigating.