A new campaign has been launched which encourages residents and tourists to think about how they donate to help the homeless.
The Torquay Town Centre Partnership and Torbay Council campaign Change: Make It Count gives people other options to donate which will help those who are begging, instead of giving it to them on the street.
Whilst being homeless is not a crime, the act of begging is an offence and although done with the very best of intentions, giving money to someone on the street may actually be encouraging people to commit a crime.  By supporting the CHANGE: Make it Count campaign and donating in a different way members of the public can make a real difference and help someone move off the street.
Shekinah, who run the Leonard Stocks Centre, has kindly allowed the Torbay End Street Homeless campaign (TESH) to use their JustGiving page and to support the campaign you can:
Text TESH01£2 (or other amount) to 70070 [TESH is not eligible to claim gift aid for this campaign]
Donate online via JustGiving
Alternatively you will find collecting tins in various businesses in Torquay town centre
This campaign is to support the work of TESH, who are a range of organisations working together using their varying experience and expertise to find solutions to end street homelessness in Torbay.  Working with TESH, the Town Centre Partnership, which is made up of a large number of businesses in Torquay town centre, approached Torbay Council to help with setting up a campaign.
John Doherty from Dots Pantry, Vice Chairman of the Town Centre Partnership, said "The town centre business owners wanted to be proactive in supporting the street homelessness agenda and to do something that will really help people when they move into a new home.  By donating direct to the organisations working to do this, residents will know their money will be used positively and will be used to help set them up with everyday household items.  All of the money donated via this campaign will benefit a homeless person direct.
"Anyone who is sleeping rough can access food, drink, clothing and washing facilities through existing agencies and the voluntary groups who work hard to help support people on the streets.  With the end goal of moving people into long term accommodation in mind, we wanted to find a way of helping to support them take that step and we think our campaign will do just that".
The agencies who are signed up to the wider TESH campaign and who work alongside statutory and commissioned services to support the homeless are backing the Change:  Make it Count campaign.  Moving from the street into long term accommodation is a huge step and providing day to day essentials that most people take for granted helps people to make that move.
Cllr Cindy Stocks, Executive Lead for Housing said "None of us can help but notice the numbers of people begging in the streets, not only in Torbay but everywhere else in the country.  With the council working hard to find permanent accommodation for those in most need, and for whom we have a duty to house, the next step is to support them to move on.  This takes time and ongoing support to achieve and can't be addressed by merely putting a roof over their heads. This campaign will help on a very practical level to take some of the stress out of what can be a huge life change".
The campaign is also supported by the Police and three High Street Banks: Nat West, Lloyds and Nationwide.  Sarah Adams and Jo Barham, Branch Managers of NatWest in Torquay, said "NatWest Torquay are proud and committed to supporting the Town Centre Partnership campaign, CHANGE: Make it Count.  This is because we believe it is important to make a difference within our local community.  We are therefore really pleased that NatWest will match fund any charity work that we and our staff in branch complete to support this campaign within our local community".
Find out more about the campaign, posters to download, how to donate and other ways in which you can help on the Council's website.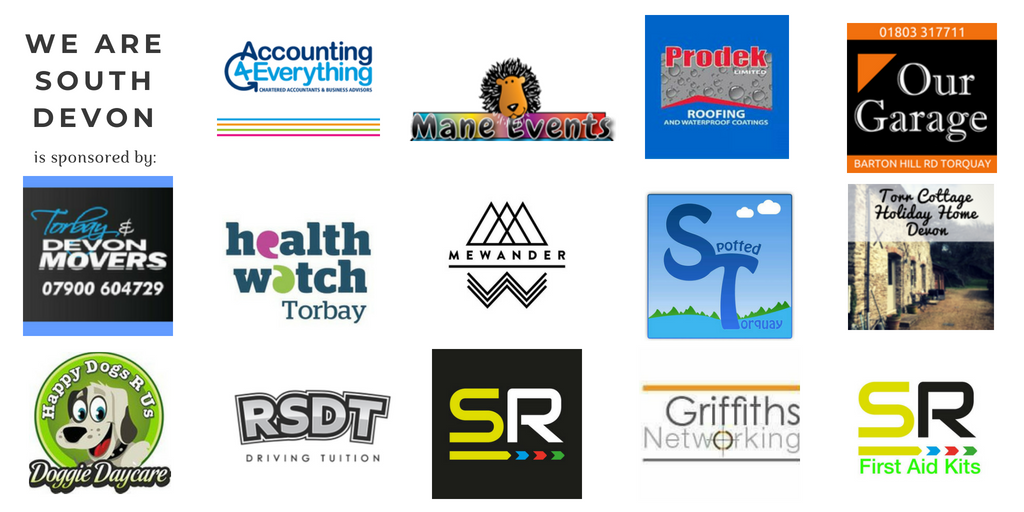 You can join us on our social media pages, follow us on Facebook or Twitter and keep up to date with whats going on in South Devon.
Got a news story, blog or press release that you'd like to share or want to advertise with us? Contact us