"Torquay is a pretty place… a mixture of Hastings and Tunbridge Wells and little bits of the hills about Naples", Charles Dickens
Writer and social critic Charles Dickens liked Torquay's beauty; but he didn't like some of the people.
Charles was very familiar with Devon and often stayed with his family when visiting Exeter. This relationship with the city began when he was a young journalist taking shorthand at the hustings for Exeter's Council elections.
In 1836 Charles met Catherine – Exeter newspaper editor George Hogarth's daughter – during a visit and they married. They went on to have 10 children, before separating in 1858.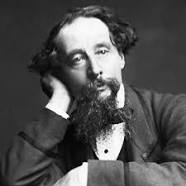 Charles leased Mile End Cottage in Alphington for his parents. In Exeter he based some of the world's best-known fictional characters on Devonians – while visiting the Turk's Head in the High Street, he observed a customer that became the Fat Boy in Pickwick Papers; other locals provide the inspiration for Mrs Lupin and Pecksniff in Martin Chuzzlewit.
And he also visited Torquay on a number of occasions. He wrote of the town, "This is a pretty place… a mixture of Hastings and Tunbridge wells and little bits of the hills about Naples".
Another time he did a Reading in Torquay of Oliver Twist. "It was a great relief to get to Torquay… for the sea and sunshine". His feet were badly swollen so he decided to stay on at Babbacombe and make a holiday.
While he admired the Bay's scenery, he disliked Torquay's genteel and leisured society's affectation of superiority. He referred to as "humbug" – the town was a, "place I consider to be an imposter, a delusion and a snare".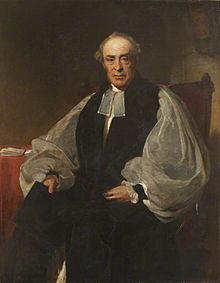 One Torquay resident that Charles took a particular dislike to was Henry Philpotts, Bishop of Exeter – the owner of Bishopstowe which would become the Palace Hotel. Charles disliked the Bishop (pictured above) for his views and actions: "He has done about as much harm to real Christianity as any mere mortal could do in his lifetime".
The Bishop – installed in 1830 – was a passionate theological and political conservative, Philpotts opposed the Great Reform Act of 1832, stressing in a House of Lords speech the need to "recognize the importance and necessity" of rotten boroughs in limiting democracy. Charles, "stood in opposite camps in almost every issue".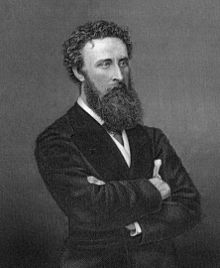 One long standing friend, who would come to live in Torquay, was the novelist, poet and politician Edward Bulwer Lytton (pictured above). Charles and Edward met in the 1830s and though they were from vastly different backgrounds, they quickly became great friends. In 1850 Charles bought his theatrical company to perform at Edward's Knebworth House. They then decided to mount further performances to raise money to establish a charity to help impoverished authors and artists – the Guild of Literature and Art. Edward wrote a comedy for Charles and his troupe, Not So Bad as We Seem, which was performed around the country and in front of the Queen and Prince Albert, who donated £150 to the cause. Charles also gave the proceeds of Bleak House to the Guild and Edward made a gift of land in Stevenage to build cottages.
In 1861 Charles visited Edward, bringing with him the final proofs of Great Expectations for comment. Edward thought the bleak and unhappy ending would not please the public and persuaded Charles to alter it to a happier one in which Pip and Estella end up together.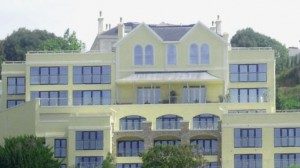 Lord Lytton died in his Torquay home Argyll Hall on Warren Road, and now apartments called Marine Palms, on 18th January 1873 and is buried in Westminster Abbey.
Another long-lasting friendship was with Baroness (Angela) Burdett-Coutts. In 1837 she became one of the wealthiest women in England when she inherited £1.8 million (worth over £202,000,000 today) from her step-grandmother. She began her career as a philanthropist after striking up a conversation with Charles during a dinner engagement.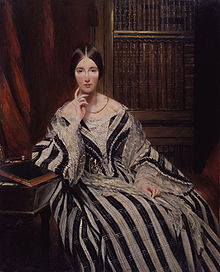 The Baroness (pictured above) became known as the 'queen of the poor' and she spent her wealth on scholarships, endowments, and a wide range of philanthropic causes. One of her earliest philanthropic acts was to co-found with Charles a home for young women who had "turned to a life of immorality", including theft and prostitution.
In 1843 Charles dedicated his novel Martin Chuzzlewit to her.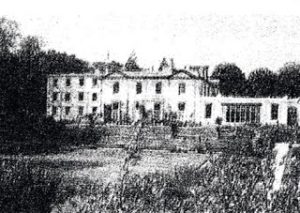 Baroness Coutts came to Torquay aged 42 to live at Meadfoot House, Hesketh Crescent, before moving to Villa Syracuse and then Ehrenburg House. After her death Ehrenburg (pictured above)  became the Rosetor Hotel and was eventually demolished to make way for the Riviera Centre.
A profitable venture was the giving of Readings of his novels and Charles delivered a number of tours of Britain and overseas. In January 1862 he gave a Reading of David Copperfield at the Marine Spa.
In January 1869 Charles was in town to read from Pickwick Papers at Abbey Road's Royal Theatre. He stayed at The Cove Hotel, now The Imperial.
In a letter written on January 27th to his daughter Mary (Mamie), he described his accommodation, "The place is most beautiful. This hotel is an immense place, built among picturesque broken rocks out in the blue sea, is quite delicious. There are bright green trees in the garden, and new peas a foot high. Our rooms are en suite, all commanding the sea, and each with two very large plate glass windows. Everything good and well served".
In the same letter he reported being less impressed with the Theatre, "It is something between a theatre, a circus, a riding school, a Methodist Chapel, and a cow house. I was so disgusted with its acoustic properties on going in to look at it, that the whole unfortunate staff have been all day, and now are, sticking up baize and carpets in it to prevent echoes".
Accompanying Charles was George Dolby, employed by Chappell Publishers to work for Charles on his Reading Tour. George relates the success of the event in his 1885 book, 'Charles Dickens as I knew him':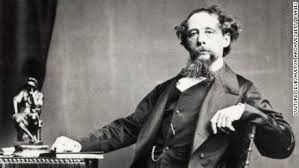 "The demand for tickets was enormous and the readings selected (Doctor Marigold and the Trial of Pickwick) caused him little exertion, and were in fact a delight for him. The visits to Torquay looked more like a pleasure trip than a matter of business. As for the public, they came in such numbers as to make the Torquay Reading memorable as one of the most brilliant of the Final Farewell Reading Tour. The receipts amounted to £270, an amount unprecedented in the history of entertainments in the town".
The carriages awaiting the audience stretched in double rows from the Old Town Hall up Abbey Road to Matlock Terrace.
And this certainly was the final tour. Charles died the following year, 1870, at the age of 58.