Laura Ireland and Jo Broderick, Community Children's Nurses with Children and Family Health Devon have been awarded the prestigious title of Queen's Nurse (QN).
Laura and Jo have been awarded the nationally important title by the Queen's Nursing Institute (QNI), recognising their high standards of community nursing practice. Due to the pandemic the award ceremony will take place online but will still be a very special occasion befitting the importance of the awards.
Laura and Jo both work in the Specialist Children's Community Nursing Team (Eastern Devon) for Children and Family Health Devon (CFHD). CHFD is a partnership led by Torbay and South Devon NHS Foundation Trust with Royal Devon and Exeter NHS Trust, Devon Partnership NHS Trust and Northern Devon Healthcare Trust.
The awards, presented by Professor John Unsworth, Chair of the QNI's Council, indicate a commitment to high standards of patient care, learning and leadership. Nurses who hold the title benefit from developmental workshops, bursaries, networking opportunities, and a shared professional identity.
Being awarded Queen's Nurse status is very prestigious and is only awarded to those who have demonstrated a high level of commitment to patient care and community nursing practice. The Specialist Children's Nursing Team in East Devon now has three Queen's Nurses as Jo and Laura join Lisa Pullen who was awarded Queen's Nurse status in 2019.
This award demonstrates the team's commitment to delivering high quality nursing care to children in the community. By working collaboratively with children, carers, parents and professionals the team provides a seamless nursing service for children and their families to ensure consistent and quality care provided in the community.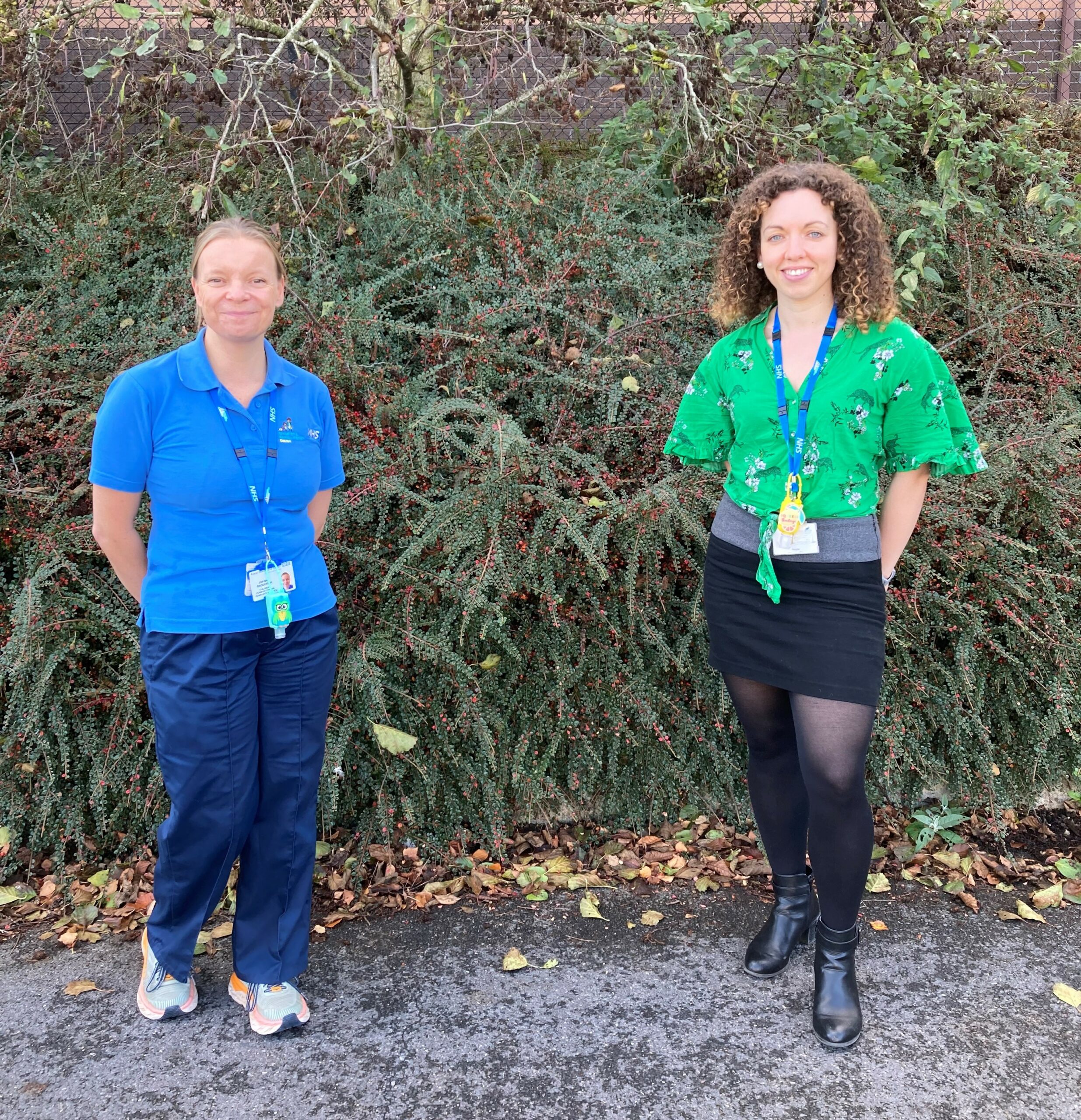 As a result, the team have been able to prevent or reduce the need for a number of children to be able to be cared for at home rather than needing an often disruptive hospital stay. When a child has had to be admitted to hospital the team have focussed on working with parents and carers so that the child can get home quicker with the right support. This has made an enormous difference to families and the child's recovery.
Jo Broderick Children's Community Nurse for Children and Family Health Devon said:
"I feel honoured and delighted to achieve this prestigious award, alongside my colleagues Lisa and Laura. I really want to say that the families and children I have worked with for 18 years make working in the Children's Community Nursing Service so rewarding and humbling, it is a privilege to work with them. Our service has evolved so much over the years and we truly are keeping children and young people out of hospital, nursing them at home and in their communities where they belong, and thrive. I think the future for Children's Community Nursing is looking very bright. I am looking forward to the next phase in my development and career as a Queen's Nurse."
Laura Ireland also Children's Community Nurse for Children and Family Health Devon said:
"I'm feeling really proud and honoured to have been given the Queen's Nurse award. I wasn't expecting to achieve this on my first attempt as I still feel as though I'm fairly early on in my career so to succeed already feels like a real achievement. This gives me even more motivation to continue to maintain the high standards throughout the rest of my nursing career and I look forward to the opportunity to network further with other Queen's Nurses across the country. I would like to thank my managers and the families that I have supported for providing some feedback on my nursing care as part of this application, I couldn't have done it without you!"
Dr Crystal Oldman CBE, Chief Executive of the QNI said:
"'On behalf of the QNI I would like to congratulate Jo and Laura and welcome him/her as a Queen's Nurse. Queen's Nurses serve as leaders and role models in community nursing, delivering high quality health care across the country. The application and assessment process to become a Queen's Nurse is rigorous and requires clear commitment to improving care for patients, their families and carers. We look forward to working with Jo and Laura and all other new Queen's Nurses who have received the title this year."
Beverley Mack, Children's Alliance Director for Children and Family Health Devon said:
"On behalf of Children and Family Health Devon, I offer my heartfelt congratulations to Laura and Jo on being awarded Queen's Nurse status. We are extremely privileged to have Jo and Laura, along with Lisa, as nationally recognised exemplars of best nursing practice, working to improve the lives of our young patients and their families here in Devon. I have every confidence that they will make a significant contribution to the continuing development of our Children's Nursing service in Children and Family Health Devon."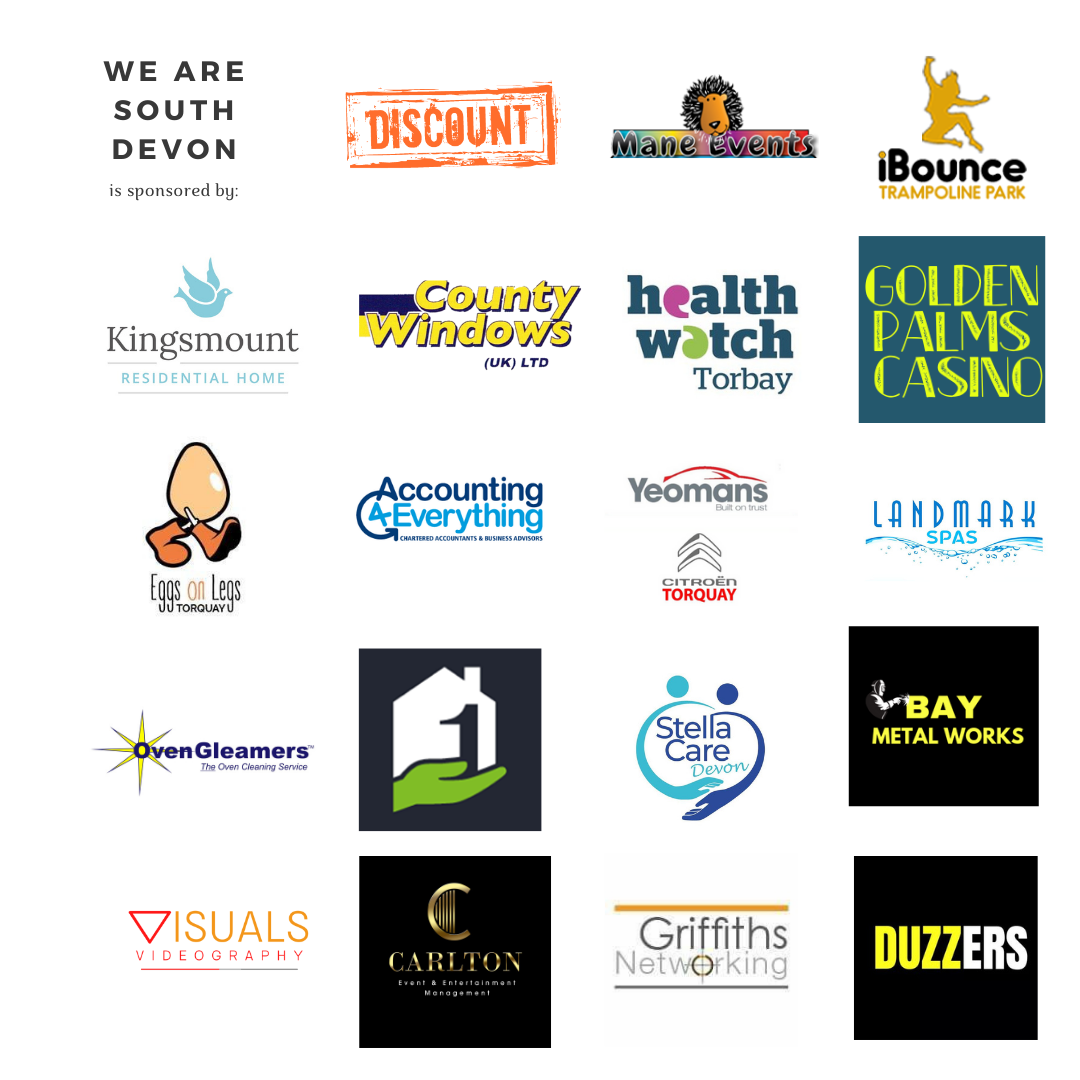 You can join us on our social media pages, follow us on Facebook or Twitter and keep up to date with whats going on in South Devon.
Got a news story, blog or press release that you'd like to share or want to advertise with us? Contact us