Health and care staff, patients and the general public are asked to mark Volunteers Week in a special pandemic Clap for Volunteers this Thursday evening.
Liz Davenport, Chief Executive of Torbay and South Devon NHS Foundation Trust, said: "At an incredibly challenging time, volunteers have answered the call and been a real source of strength and support to Trust teams and across the wider community.
"Their dedication during the COVID-19 crisis has been remarkable and, on behalf of the Trust, I want to say how deeply grateful we are."
Katy Heard, Volunteers Lead for the Trust, said: "This crisis has brought us together. The NHS and communities in Torbay and South Devon have been working ever more closely over the years, and despite all the difficulties of this situation, I feel it has brought out the best in people.
"Our staff will dedicate this Thursday's clap to all the volunteers who have stepped forward to make a difference. We are all in this together – thank you."
Katy said the crisis shows how flexible volunteers can be – many roles at the Trust did not exist a few months ago such as packing sanitiser or PPE. Some have been helping, for instance with Torbay Community Development Trust, in their local communities, or working from home phoning vulnerable people while their normal roles have been postponed during the pandemic.
The Trust has recruited extra volunteers such as drivers or people who wish to help in care homes and St John Ambulance volunteers.
St John Ambulance volunteers have been helping Trust emergency care staff. Significant changes were made to patient care in Torbay Hospital Emergency Department (ED) to ensure patients and staff could be kept as safe as possible during the pandemic. One of the roles is helping assess people before they attend ED.
Chris Wintle, Trust Interim Emergency Department Development Consultant, said: "St John Ambulance volunteers have helped us provide these safe services in a different way, whilst supporting patients attending the department.
"All our staff are very grateful to them for giving up their free time, often working outside in all weather conditions. They have all been a credit to St John Ambulance. We would like to send our most sincere thanks for a job well done."
One St John Ambulance volunteer is Jonathan Clarke who said: "The team here work incredibly hard and we feel proud to support them."
Torbay Hospital Radio's chairman, Lee Thomas, thanked his volunteers who help out 24/7.
"Thanks to an amazing team of over 20 volunteers providing entertainment to the patients and staff of Torbay Hospital we provide a crucial service 24 hours seven days a week. Even during lockdown, our dedicated and truly wonderful team of volunteers have gone above and beyond by broadcasting from home.
"I'd like to thank every single member of the team, from our newest of just a few months to our longest-serving member of over 34 years, for all the hard work, support and dedication that you give to Torbay Hospital Radio and, more importantly, the patients and staff of Torbay Hospital."
Torbay Hospital Radio can be contacted on 01803 655360. Listen in via torbayhospitalradio.com. Torbay Hospital Radio will also be shining a light on volunteers this week.
Katy Heard added: "All of the volunteers have been doing a fantastic job. I know that some of our existing volunteers haven't been able to do their normal roles, but we hope to welcome them back before too long. There are also a whole raft of volunteers who signed up to the national NHS Responders COVID-19 campaign, but if they or anyone else are interested in volunteering on an ongoing basis either within the NHS or their local community, they can just contact us, Torbay Community Development Trust or Teignbridge Community and Voluntary Services."
Volunteers covering the Trust's PPE hub include Eliza Kelly, Julie-Ann Johnston and Maria Rooke from a team of eight providing support in the PPE Hub covering two shifts a day, seven days a week.
Glynn Edwards, Trust Resuscitation Officer, is working with the Trust's PPE Hub. He said: "The volunteers you have kindly provided have been absolutely fantastic. Their contribution has been frankly crucial. I would also like to add on behalf of the resuscitation and emergency teams that their continuing efforts are greatly appreciated."
Volunteers have also been helping on Torbay Pharmaceuticals production line by packing hand sanitiser during the pandemic, including Harley Mayes, Rosie Woodward and Chad Nelson.
Jamie Hoyle, the company's Packaging Manager, said: "We have had a number of volunteers in our department over the last few weeks helping to pack essential medicines for distribution to NHS Trusts across the UK.
"Each one has been a pleasure to work with. It has been uplifting to see their smiles when they enter the department. It's even more uplifting when they come back the next day!"
If you would like to offer support as a new local NHS volunteer, please contact volunteers services via Torbay and South Devon NHS Foundation Trust tsdft.covidstaffing@nhs.net with 'New volunteer' as the subject.
If you would like to become a new volunteer in the community, or need a community volunteer, please contact
Torbay – https://www.torbayhelphub.com/ or ring Community Helpline on 01803 446022 (Mon-Fri 10am – 6pm, Sat 9.30-12.30).
Teignbridge CVS – https://www.teigncvs.org.uk/coronavirus/find-or-offer-support/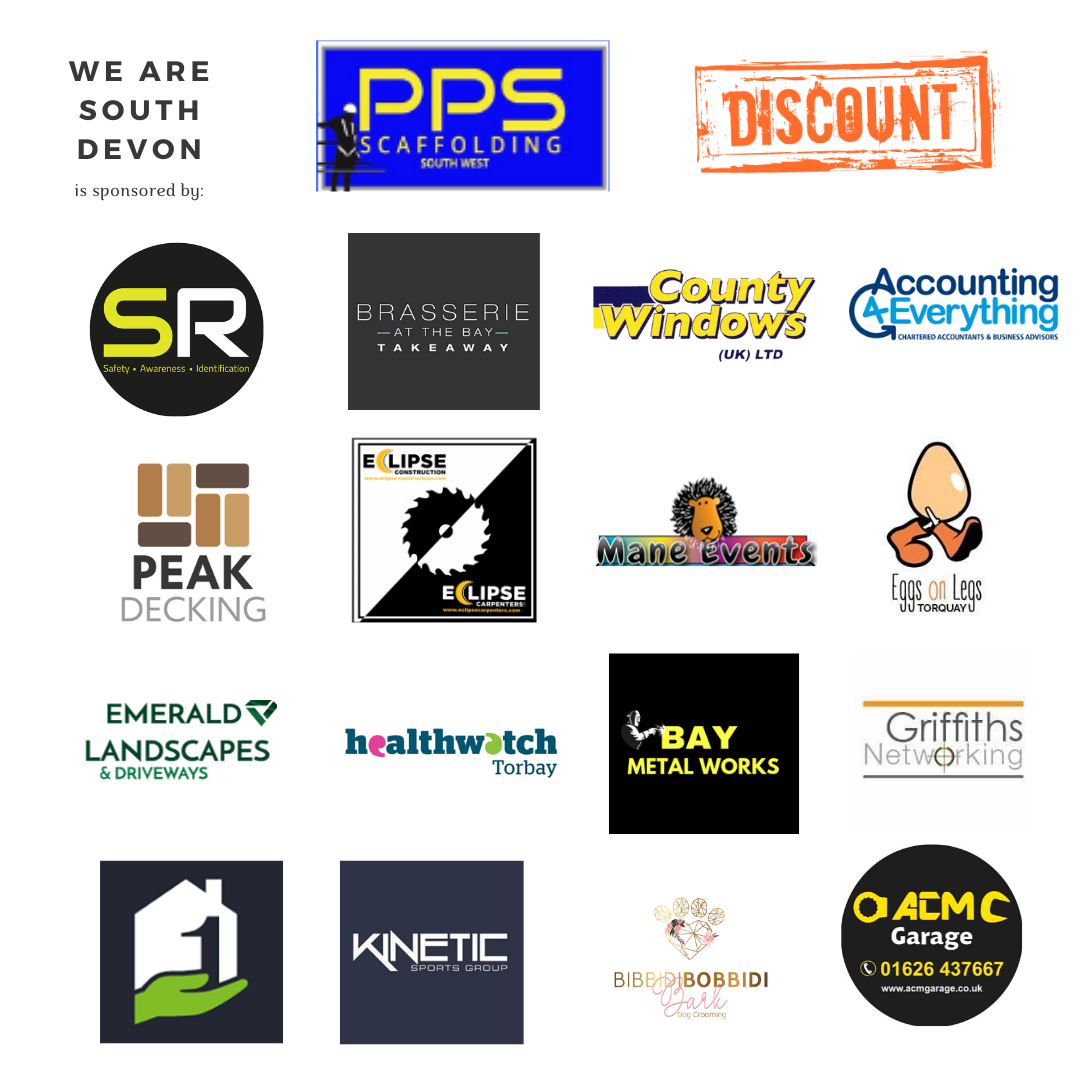 You can join us on our social media pages, follow us on Facebook or Twitter and keep up to date with whats going on in South Devon.
Got a news story, blog or press release that you'd like to share or want to advertise with us? Contact us