A climber was rescued I'm Torquay today following a cliff fall.
Emergency services were called to the incident at around 4pm this afternoon.
Torbay Coastguard were assisted by Teignmouth Coastguard.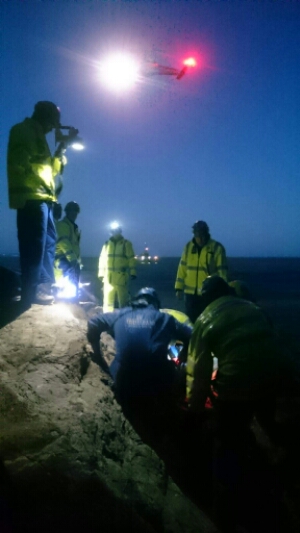 A search of the local area took place as the casualty described what they could see from where they had fallen. They were found near the Cary Arms in Babbacombe.
The climber was taken to hospital.
This was the 5th call out of the year for
Torbay Coastguard
A spokesperson for Torbay Coastguard said: "Full team page to search and rescue a climber who had fallen off the cliff somewhere in Torquay.
"Teignmouth coastguard where also called to back us up, and our rescue helicopter, R106 was also launched. All the casualty could see was limestone rocks near a cafe, so we sent one team to Daddyhole, one to Meadfoot Beach and a third to Walls Hill to search for him.
"One of our team members located the faller on the rocks by the Cary Arms, Babbacombe so all teams relocated. R106 lowered their winchman followed by their stretcher and we secured the casualty ready to be winched and taken to hospital,"