Celebrating its extensive business links with regional employers, South Devon University Technical College (South Devon UTC) is inviting prospective students to a special careers and progression themed Open Evening.
Young people who have a flair for science, engineering, technology and the environment are invited to South Devon UTC's Open Evening on Wednesday 28th November, 5pm-7pm. Throughout the evening, visitors can take part in a range of workshops designed to celebrate the college's strong business connections.
Four "progression" workshops will be held for prospective students and their parents to participate in. At Workshop One, visitors will get the opportunity to meet South Devon UTC's Employer and University Partners and engage with student ambassadors.
Colour Sergeant Mike Beaton Royal Marines, also known as the 'Marine in 15' chef, will be waiting for prospective students in Workshop Two. Mike will be talking to students about the variety of options available in the Royal Navy, using the platform of food and nutrition to inspire, and motivate while learning to cook healthy nutritious meals as part of your fitness and wellbeing programme.
Visitors will get the chance to witness one of South Devon UTC's unique lessons in action in Workshop Three. You will have the opportunity to observe a Year 13 Fluid Dynamics lesson delivered by experts from the Royal navy using industry-standard simulation software and test rigs. Students will design and test ship steering gear systems and aircraft undercarriage landing systems typical of those they may well work on in their engineering careers, putting the syllabus into a very real and practical context.
In Workshop Four, Degree and Higher-Level Apprentices and Exeter University under-graduates will share their UTC journey towards outstanding career outcomes.
The pioneering College on Kingsteignton Road, with its state-of-the-art facilities, offers an innovative model of learning for students that provides professional academic and technical education aimed to 'develop a new generation of engineers, scientists and environmentalists'. Unlike many other colleges, South Devon UTC have a higher proportion of their students studying triple science compared to the national average.
The curriculum also includes all year-round work experience opportunities and employability skills development. This is a key focus for students at South Devon UTC which results in an extremely high success rate for students achieving their further destination placements in higher level apprenticeships with local employers, University or with the Armed Forces.
Claire Plumb, Principal of South Devon UTC, said: "We're delighted to announce the date and theme of our next Open Evening. Our extensive business links were acknowledged as an area of excellence by OFSTED this year which we are extremely proud of. We have established connections with The University of Exeter and regional employers who are becoming increasingly involved in the work that we do to prepare young people for employment and further training."
Claire continued: "South Devon UTC is a terrific option for any student wanting to embark on a career in technology, engineering, science or the environment. We offer an innovative approach to learning with smaller class sizes, all year-round work experience opportunities, a curriculum contributed to by our employer partners and a mature learning environment. Don't just take our word for it. Come and visit us on Wednesday 28th November and see for yourself!"
The college has recently celebrated a set of impressive exam results. In summer 2018, 100% of post-16 Applied Science students gained distinction stars in all of their qualifications. Furthermore, 70% of Engineering students achieved at least one distinction star with over half of those achieving either two or three distinction stars, the highest grade in these qualifications.
South Devon UTC is currently recruiting students for the 2019/20 academic year. Young people with a flair for science, engineering, technology and the environment due to start Y10 or Y12 in September 2019 should contact the college as soon as possible for more information. The South Devon UTC Open Evening takes place on Wednesday 28th November, between 5pm-7pm; register your interest to attend the event by calling 01626 240201 or visit https://southdevonutc.org/open-evenings/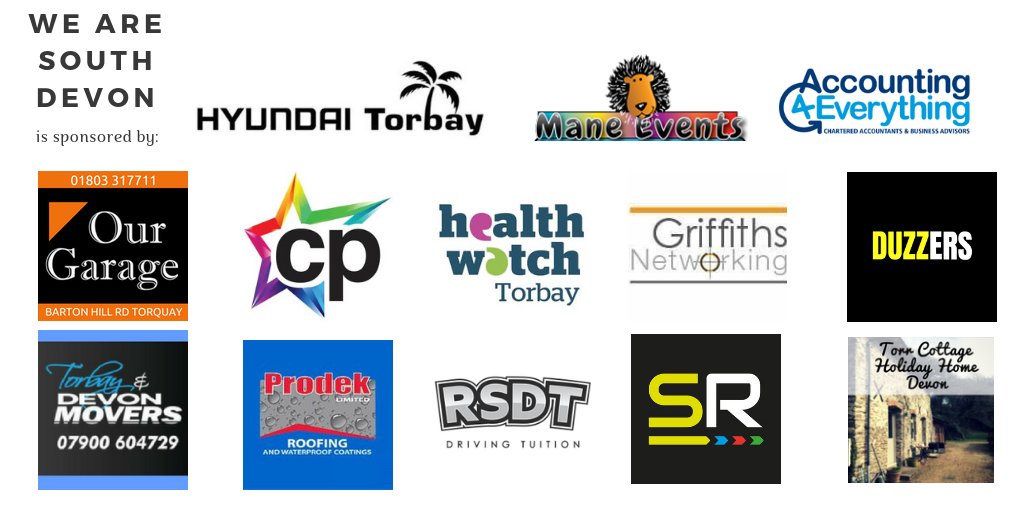 You can join us on our social media pages, follow us on Facebook or Twitter and keep up to date with whats going on in South Devon.
Got a news story, blog or press release that you'd like to share or want to advertise with us? Contact us