More specialist community care helping people to avoid hospital MORE nurses and community teams are leading the way in keeping people well and in their own homes across Torbay and South Devon.
The number of community nurses and midwives has increased by more than a third since 2010, enabling people to have even specialist treatment in their own homes, freeing up hospital beds for emergencies and planned surgery.
Torbay and South Devon NHS Trust invested £6 million, including recruitment to 60 full time intermediate care posts, ahead of changes to the way care was delivered in the community, enabling 40 per cent more people to be cared for at home.
The Medical Admissions and Avoidance Team (MAAT) are a team of nurses based at Torbay Hospital with specialist skills and knowledge, able to administer treatments to people at home or in another community care setting, which would normally require the patient to go to hospital, either as an outpatient or to be admitted. Treatments include intravenous fluids, antibiotics, and pre and post-operative care, pulmonary embolus and Deep vein thrombosis. Earlier in 2018, the MAAT team have been supervising the training of community nurses to be able to provide some of these treatments. This means that community nurses are now able to treat people with a wide range of Working with you, for you conditions with intravenous antibiotics: for example, urinary tract infections and cellulitis, and to treat dehydration using subcutaneous fluids. The MAAT team maintain overall oversight and co-ordination of patients' care, supported and reviewed by the Consultant Microbiologist. Having this additional nursing expertise in the community will enable more people to be supported at home instead of having to attend hospital, where they are at greater risk of acquiring an infection.
Michelle O'Neill, MAAT Matron said: "The intermediate care team nurses have been very enthusiastic to develop these new skills, so helping to support more people at home. This is not only of immense benefit to our patients, who we know prefer to be at home wherever possible, but it also helps to relieve some of the pressure on our hospital staff to care for people who are more acutely unwell.''
The Trust is consistently among the best in the country for the lowest rates of delayed transfers of care – so-called "bed blocking" and it is the only area in the South of England where accident and emergency attendances have not increased.
The below story highlights how people highly value the personalised care they can now receive at home – where they want to be and where they are more likely to stay well and independent.
Nicky is 33 years old, is totally deaf and communicates using sign language. She has some mental impairment and is also physically disabled, confined to a wheelchair. Whenever Nicky needs moving, a hoist needs to be used. Nicky therefore needs a lot of care, and her primary carer is her mother, Dianne (Nicky's father died 11 years ago). Nicky and Dianne also receive support from Sense, the UK's national deaf blind charity. Nicky has suffered with recurrent urinary tract infections (UTIs) since she was just two years old. Dianne has been regularly taking urine samples from Nicky for the last 30 years for sending to Nicky's GP who then gets the samples tested in a laboratory. If Working with you, for you infection is present, the GP is able to identify a suitable antibiotic with the help of the laboratory microbiologist. Unfortunately for Nicky, her infections have worsened in recent years. She is now very prone to antibiotic resistance, and she has been admitted to hospital four times in the last two to three years, because she contracted sepsis. Nicky's considerable health challenges and her special needs mean that going to hospital for treatment is especially traumatic, for both Nicky and for her mother. This is why I our MAAT nurses are so important, for people like Nicky and Dianne. During Nicky's most recent bouts of UTIs, not only were the MAAT nurses able to provide intravenous (IV) antibiotics to her at home, but, because Nicky's veins have become so bruised from previous IV treatments, they discussed her antibiotic needs with the Hospital's Consultant Microbiologist who was able to offer an oral alternative of the same drug. The MAAT nurses continued to visit Nicky to monitor her.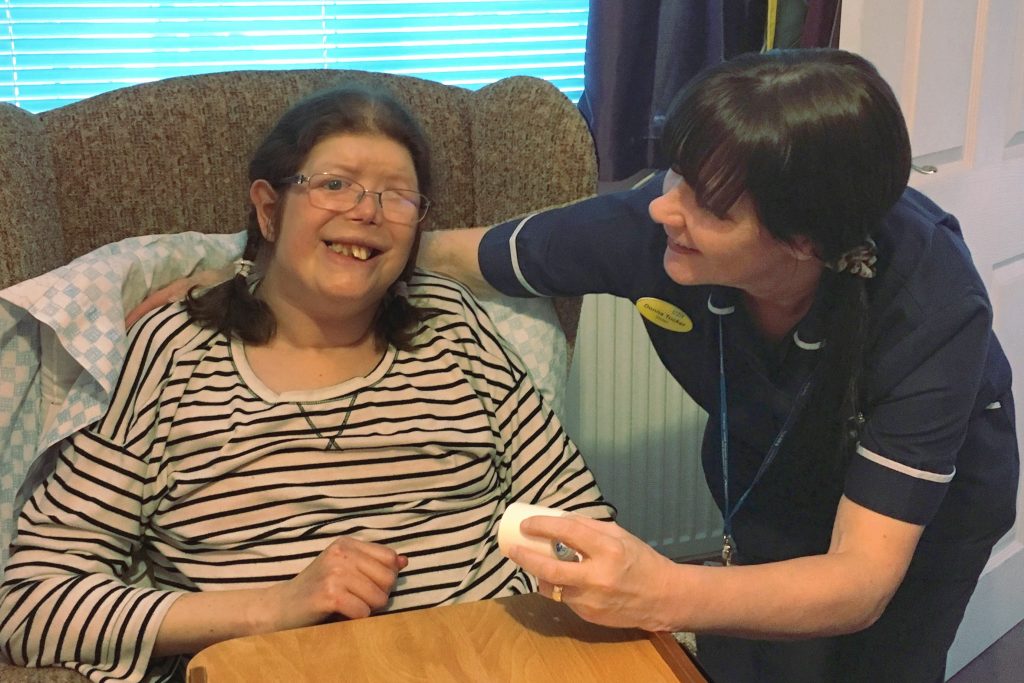 Nicky's mother, Dianne says: "Nicky needs a lot of care and I can't tell you how relieved I am when she can be treated by one of the MAAT nurses here at home. Sometimes she does need to go to hospital and stay there, which is a bit of a nightmare to be honest. She's constantly asking "Can we go home? Can't the MAAT nurses come to me at home?" Whenever it's medically safe for Nicky to be treated at home the MAAT nurse comes and last time, was able to get the same drug for Nicky to take at home, which was so much better. Also, when the MAAT nurse comes to us at home I get a bit of respite, as getting Nicky to Torbay Hospital has now become very difficult, with her being in a wheelchair and needing to be hoisted.
"I am very grateful to the MAAT nurses and I know Nicky looks forward to them visiting – she really likes micropore and Donna – one of the MAAT nurses – jokes with her about it. Being able to make Nicky laugh about silly things like micropore – it means the world to me and I know it does to Nicky."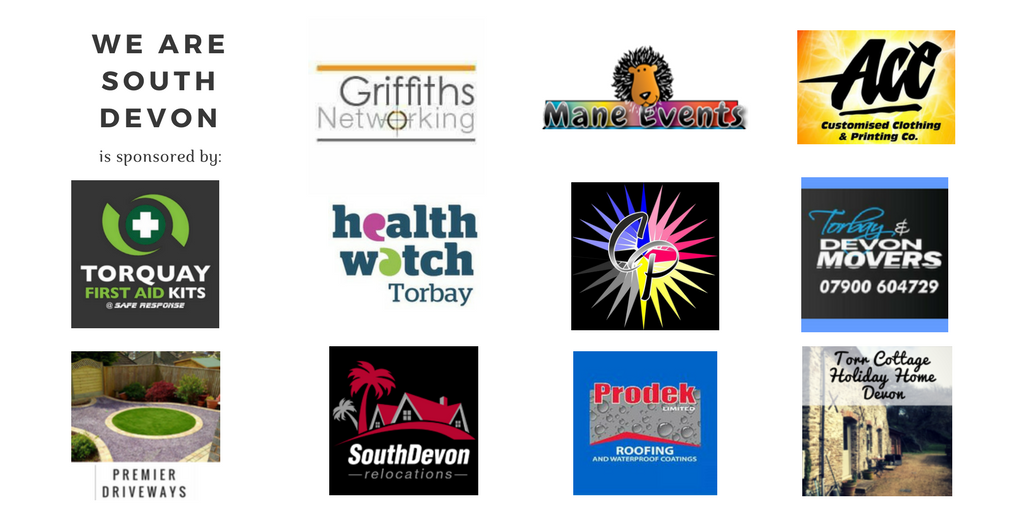 You can join us on our social media pages, follow us on Facebook or Twitter and keep up to date with whats going on in South Devon.
Got a news story, blog or press release that you'd like to share or want to advertise with us? Contact us