A young tenant at a Dartington apartment block for people with learning difficulties can now extend his independence even further than he dreamed possible when he first moved into his ground-floor 'independent living' rooms.
And it's all thanks to fantastic support from his local community, who rallied round with moral and financial backing.
Able Sharp enthusiastically embraced his new independent life when he moved into Elmhirst Court at Brimhay, a state-of-the-art apartment block built by South Devon rural Housing Association (SDR) to provide people like him with greater self-reliance, away from the family home.
Then, early this year he launched a fund-raising campaign so he could buy a high tech mobility aid which enables him to get around in the upright position, which has many advantages over a conventional wheelchair or mobility scooter.
In a few short months, thanks to the generosity of a huge number of donors, Able's target of £20,000 was reached and he could take delivery of the American-made TekRMD machine. Within a few weeks, he was zooming around the locality and going shopping with the help of his new stand-up device.
His mother, Alex, has expressed her heartfelt thanks to the local community for their response to Able's appeal. She's made a video showing him out and about on his TekRMD, among some of the local people and places that he enjoys as part of his daily life.
The film captures the improved posture and mobility that the machine offers, but also the sheer zest for life that Able has always shown since surviving a critical illness as a toddler.
SDR helped to launch the appeal fund with a £1,000 donation, quickly followed by a series of pledges, large and small, to Able's online GoFundMe page. As the weeks went by, Alex Sharp made sure that the funding appeal had a high public profile, through media coverage, a poster campaign and word of mouth.
She was encouraged by an enthusiastic reaction from the Dartington community, where Able is a popular figure. This included generous donations to bucket collections.
Still, Alex was surprised and delighted when the fund reached its target in just a few weeks and Able, now aged 25, could confidently order his new TekRMD from Anatomical Concepts Ltd. in Scotland.
He didn't have too long to wait for delivery of the revolutionary mobility aid, which enables people who would normally use a wheelchair to move around in the standing position, a bit like a 'segway' personal transporter.
Then it was a question of Able getting used to operating the device and finding his way out onto the pathways and lanes around his home, which is itself an inventor's dream of mobility aids and smart technology, from remotely closed windows and blinds to a special automatic toilet.
As soon as he could, Able wanted to show the kind people of Dartington how grateful he was for their fundraising efforts and just what a difference the TekRMD was making to his mobility.
He was able to show off his stand-up mobility skills as he cruised round the Elmhirst Court grounds at Brimhay during the postponed opening ceremony for the apartments in July.
Proud Mum Alex Sharp said: "Just a few months ago we shared Able's story and our positive intention for him to be mobile and up on his feet in a TekRMD motorised standing device. Now, here he is absolutely thrilled to be out and about every day powering around Dartington and Totnes with this new life-changing mobility kit!
"I can't believe how soon and with such good heart we reached our target. The response from our local and wider community has been phenomenal, everyone coming together with deep care for Able. A truly shining example of love in action!
"Many hearts have been touched by Able's campaign. Everyone he meets is so delighted and amazed to see him standing proud in his TekRMD. His fiancée Leanne no longer has to lean down to wheelchair height to kiss him. Now he can relate to people on the same eye level and give great hugs and reach everything he needs, whether high or low.
"Thanks to our wonderful local community, Able is experiencing all the long-term essential health benefits of bearing his own weight and standing upright on his own two feet.
"We've made a video of the fun and freedom Able's enjoying as a way of saying a huge and sincere 'Thank You' to everyone who's so kindly supported him. You'll see the enormous contribution our whole community has given to Able's life, health and independence.
"We're so profoundly grateful; it's beyond words. We'll carry the spirit of all this human kindness in our hearts for the rest of our lives".
Christine Candlish, Chief Executive of SDR – Able's landlords – said: "Able is a great example of the kind of person we had in mind when we first conceived the idea of Elmhirst Court. He's shown how much someone with learning difficulties and other issues can benefit from getting a taste of independent living, whilst remaining in the community where they have love and support.
"We're delighted to play our part in helping Able attain his next step towards greater mobility and independence through this cutting-edge piece of kit. He's a great ambassador for the disabled community and an example to us all in overcoming adversity and living life to the full".
To access the video, please YouTube search Able's loving his Tek RMD!
Or follow this link: https://youtu.be/pEtvNVebik8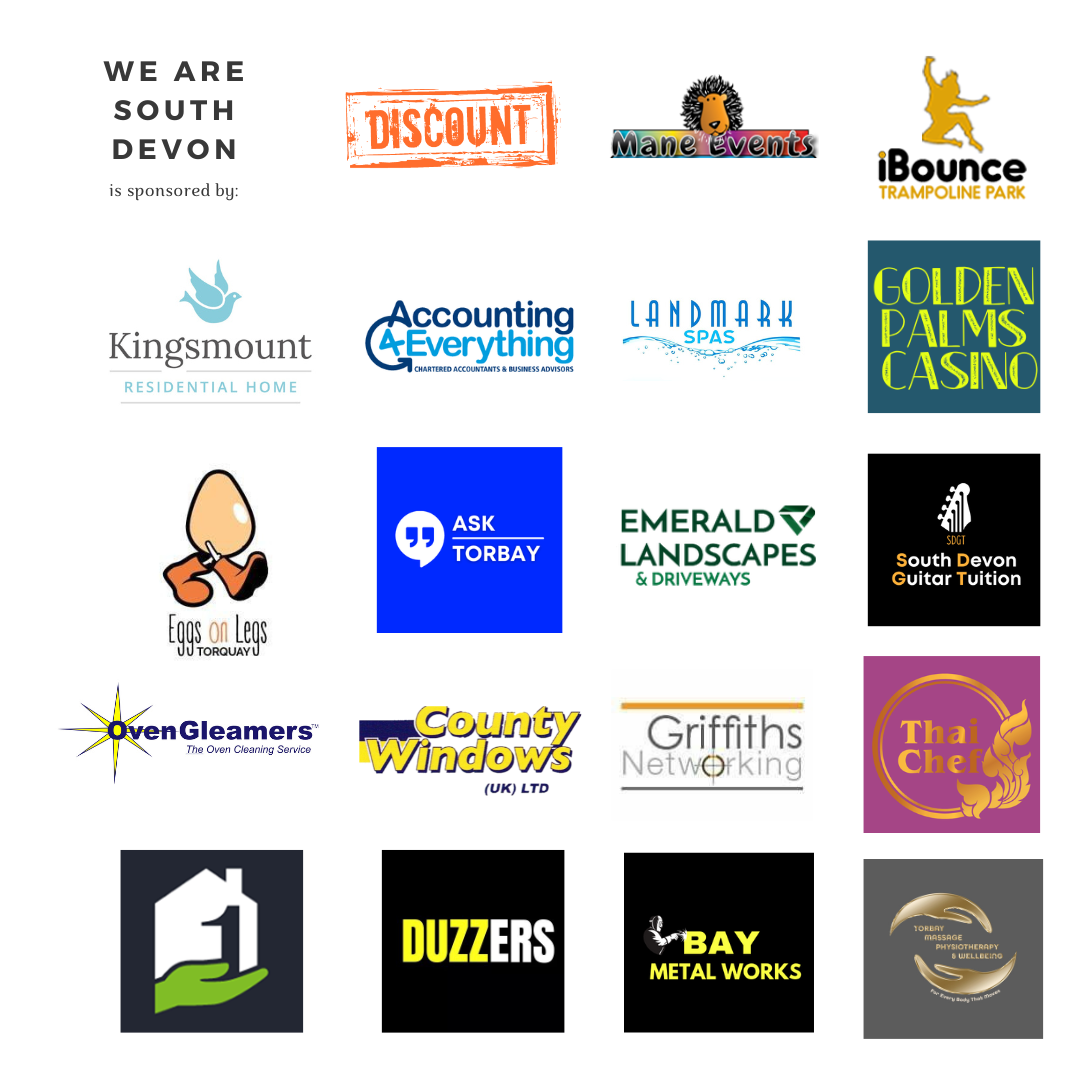 You can join us on our social media pages, follow us on Facebook or Twitter and keep up to date with whats going on in South Devon.
Got a news story, blog or press release that you'd like to share or want to advertise with us? Contact us