Roger Bullivant Limited (RB), one of the country's leading piling and foundation engineering specialists, has announced the successful installation of Lightfoot's award-winning in-cab technology across its fleet of 150 vans and commercial vehicles.
Using Lightfoot's industry-leading driver rewards platform, RB has vastly reduced instances of poor or dangerous driving, significantly reduced vehicle idling by 7% and increased MPG by 8%, directly resulting in fuel savings worth thousands of pounds per month.
Impressed by the impact that the in-cab device, app and rewards platform has had on its drivers, RB recommended that the technology was installed to commercial vehicles used by other Soletanche Freyssinet Group companies including Bachy Soletanche, Sixense Limited and Vibro Menard.
Specialising in the design and construction of foundations for all types of buildings and structures in all kinds of ground conditions, RB introduced Lightfoot to reduce accidents, improve the wellbeing of its staff, and to cut emissions, helping to reduce the impact of its fleet on the environment. Aided by Lightfoot's real time driver guidance, Lightfoot has reduced emissions for the business by in excess of 8%.
Commenting on how Lightfoot has transformed the way its drivers operate their vehicles, Anthony Franklin, Group Fleet Manager for RB, said: "With the help of the Lightfoot app employees can see how a small, real-time change in driving style can have a really positive impact. This isn't restricted to improving air quality. We have seen an overall increase in performance.
"During the Blind phase of the Lightfoot trial (where Lightfoot baselines fleet performance), just 46% of our staff achieved the Lightfoot Elite Driver score, which is where the biggest savings in fuel and reductions in emissions occur. Today, over 90% of our drivers hit that Elite Driver Standard. This improvement in driver scores coincided with a 50% reduction in harsh events such as braking, accelerating and cornering, helping to improve the wellbeing and safety of our staff. On top of that MPG is up 8% too, thanks to our employees embracing the system."
Mark Roberts, Lightfoot CEO, commented: "Drivers at RB have really embraced Lightfoot. The on-board assistance and verbal feedback from the in-cab device – including end of journey scores – has encouraged drivers to change the way they drive, becoming smoother, safer and more fuel efficient. That paired with the app, which shows how individuals are performing against their peers, and gives elite drivers the opportunity to win cash, tech and consumer prizes, has made smooth driving fun, competitive and rewarding.
"But what's really exciting is the Inter-company competition that the Soletanche Bachy Group has been running. After seeing the benefits in their own vehicles, Anthony insisted on Lightfoot being fitted to vehicles used by its group companies too, adding an extra element of positive competition.
"Now, RB not only has positive competition between staff at head office in South Derbyshire and their seven regional offices across the UK, but also between RB, Bachy Soletanche, Sixense Limited, and Vibro Menard."
Working in partnership with Lightfoot, Warren Knowles, Regional Underwriting Manager at QBE Business Insurance, commented: "It's great to see another QBE client using Lightfoot to help manage their driver risk through engagement and reward."
Lightfoot's innovative in-cab driver feedback helps drivers achieve greater efficiency from their vehicles with fuel savings of up to 20%. It also reduces harmful emissions by 20%, at fault accidents by up to 40% and wear and tear costs by 45%. The pocket-sized dashboard display device uses live engine data to provide real-time visual and audible feedback to drivers, helping fleets improve efficiency and safety one mile at a time.
Lightfoot provides drivers with an app, giving users full insight into their performance and score, alongside access to exclusive competitions which drivers can opt in to enter as soon as they achieve Lightfoot's 'Elite Driver' standard. In addition to the highly popular cash-prizes in The Drivers' Lottery, drivers can enter leagues for a range of other rewards that serve as an incentive to maintain a smoother driving style.
Considered revolutionary in the fleet management and telematics worlds, Lightfoot's disruptive approach to reducing accidents has been adopted by some of the largest players in the market, including Virgin Media, Greencore, and South West Water.
To find out more about how Lightfoot can transform your fleet, visit https://www.lightfoot.co.uk/.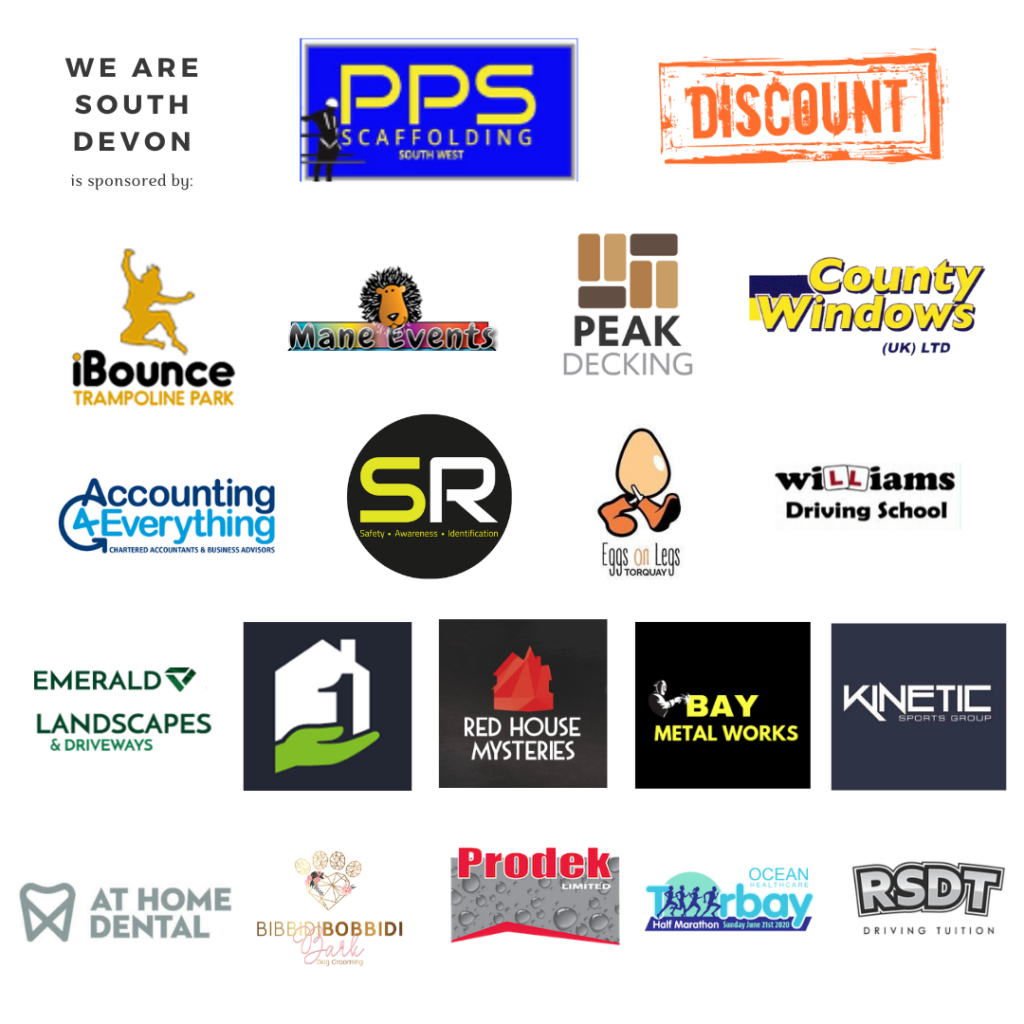 You can join us on our social media pages, follow us on Facebook or Twitter and keep up to date with whats going on in South Devon.
Got a news story, blog or press release that you'd like to share or want to advertise with us? Contact us