"You know, they used to call us good time girls… well, we did have a good time, and a damn good time at that", Elsie Tanner

If you lived in a quiet northern street in Wetherfield where nothing very much happens and you wanted a new start, or maybe just a holiday, where would you go.
For Coronation Street's Elsie Tanner, the answer was Torquay.
That Torquay was presented to the soap's 21 million viewers as somewhere exotic, sophisticated and distant shows just how much things were different as recently as the 1970s.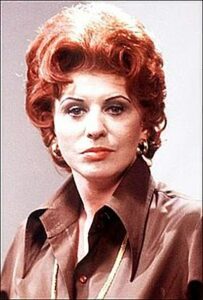 Elsie Tanner (also Grimshaw, Howard and Gregory) was played by Pat Phoenix from the series' inception in 1960 to 1973 and from 1976 until 1984. Elsie was one of the original core characters on Coronation Street and appeared in the very first episode. She is still considered an icon in soap history and regarded as one of Coronation Street's greatest ever characters.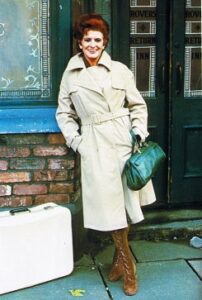 The Coronation street plotline that brought Elsie to the Bay featured Joe Lynch (1925-2001), an Irish actor who first played Harold Digby on Coronation Street in 1975. However, Joe is perhaps best remembered for his role in the 1967-1971 sitcom Never Mind the Quality Feel the Width as tailor Patrick Kelly.
Joe returned to Corrie as Ron Mather from 1978 to 1979. He played an Irishman who had worked on the markets and had tried emigrating to Canada. As well as being a championship ballroom dancer, he liked a flutter on the horses. He actually worked as a self-employed taxi driver and one of his fares in August 1978 was Elsie. They fell in love following the break-up of her third marriage.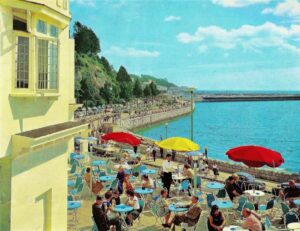 Tiring of life as a taxi driver, Ron found a job as a chauffeur to a Mr. Frazer. Here was a nasty piece of work who had made his fortune as a Manchester industrialist; and had then retired to, where else, Torquay. Ron persuaded Elsie to apply to be Mr. Frazer's housekeeper. At the last minute, Elsie backed out – even the idea of Ron driving a Rolls Royce along the then traffic-bound Fleet Street couldn't tempt Elsie to the English Riviera.
In November 1979, Ron cropped up again, and this time Elsie agreed to take up the still-vacant housekeeper's job. Gail was getting married to Brian, and Ron had agreed to give her away. But Mr. Frazer said he was needed that weekend. Elsie left for Torquay with Ron, planning to return for the wedding, though she fell ill and so both couldn't attend Gail's happiest day. They weren't aware at the time that Gail would have many other happy days, and even more challenging ones…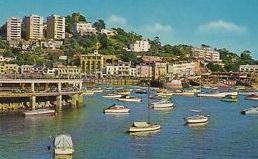 Yet, we all knew that Elsie would return to Wetherfield.
She finally left Torquay because Frazer had been sexually harassing her, and came back on Christmas Eve 1979. Ron had begged her to stay in Torquay with him, but he had turned a blind eye to Frazer's behaviour in order to keep his job. Feeling betrayed, Elsie ended their relationship and told him to leave.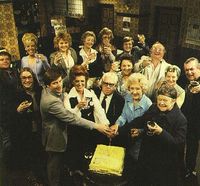 Pat's final appearance came in January 1984, when Elsie emigrated to Portugal. The actor had decided to quit the series to pursue other projects.
Three years after leaving Corrie, Pat died.
A few months later, a special video special, 'The Lives and Loves of Elsie Tanner' was broadcast. This had the return of Anne Cunningham as Elsie's daughter Linda, talking about Elsie's previous life and including archive footage for flashbacks.