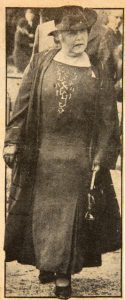 Much of Torquay is Victorian or Edwardian, from a time when the town claimed the title of the richest in England.
By the nineteenth century, most of Torquay was owned by three families: the Carys, the Palks, and the Mallocks. We can see the domination of these affluent and powerful local families in the familiar names of our roads and parks – their various aristocratic titles and family members occurring in the urban landscape: Sheddon, Vansittart, Lisburne, Vaughan, Rawlyn and Hesketh, for example. Lucius Street and Falkland Road are named after Sir Lucius Cary, Second Viscount Falkland, while Sheddon Hill comes from Emily Munro, daughter of Robert Sheddon and wife of Henry George Cary.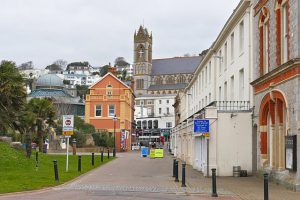 Torquay had seen little development until the early nineteenth century when Lawrence Palk, 2nd Baronet, built a new harbour. Much of the later building in the town was done by his solicitor, William Kitson, who was put in charge of the Palk estates in 1833. In 1870, Lawrence Palk, 1st Baron Haldon, built another new harbour for the town which made it popular with the yachting community. The Palks, accordingly, can be seen as the fathers of Torquay.
However, by the early twentieth century the Palk family had experienced a significant decline in their fortunes. Their estates had been sold and the third baronet was reduced to living in a crumbling Devon cottage – he was also rumoured to have slept on park benches. His son was the fourth Lord Haldon, also confusingly named Lawrence Palk, who was similarly penniless and had been imprisoned for petty theft. He had "no income except from Public Assistance and his job as a packer at Selfridges".
Enter Lizzie Ireland.
Lizzie was born into a Midlands farming family in 1878 and was a very dodgy character – her own sister described her as "a dangerous woman". She was married several times (without being divorced first), was a baby farmer (who took in unwanted children for money), and was involved in various frauds.
In early 1938 Lizzie saw a new opportunity and wrote to Lawrence Palk introducing herself as 'Lady Clive'. She claimed to have known his father and offered to support him with a weekly allowance.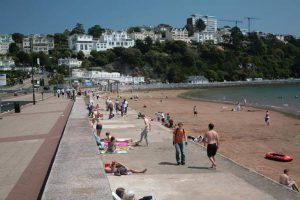 When Lawrence died in August 1938 Lizzie promptly came forward and proclaimed that they had married. She was, therefore, Lady Palk his widow. To support her claim she announced that she had recently given birth to the fifth Lord Haldon. She then presented to the Press a baby which she identified as the child of herself and the late Lord. The only problem was that Lizzie was 60 years of age at the time. Not surprisingly, the suspicion of the newspapermen was aroused and they started investigating.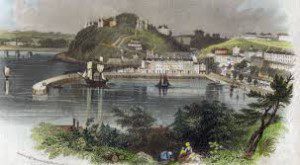 They found that shortly after the sad demise of Lawrence, Lizzie had approached a poor pregnant woman enquiring about adopting her son. In March 1939 she had collected a three-week-old baby boy.
When the media publicised Lizzie's scam, she speedily returned the baby to his mother and disappeared. She was, however, quickly found and arrested.
On November 12 1940, Lizzie Ireland was tried at Chester Assizes. She was charged with conspiracy to enter false information in a Births Register and for two counts of bigamy. She pleaded guilty to bigamy, but denied everything else. Nevertheless, Lizzie was sent to prison for three years.
For more local news and info, go to our home page or you can join us over on Facebook or Twitter.