The Dartington Hall Trust's first queer arts festival is to reveal little known south west LGBTQ stories and bring to the region's audiences the best of UK and international queer arts to mark the anniversary of the partial decriminalisation of homosexuality.
The seven day programme, A Dartington Outing (21 – 29 September), features critically acclaimed works such as award winning films and cutting edge live performers fresh from the Edinburgh Festival, London's West End, New York's Times Square and even the streets of Nigeria.
Ceri Goddard, Dartington Hall Trust associate director of social justice, says: 'Our festival not only rivals similar celebrations in urban settings this year but breaks new ground with its variety. We've certainly broken the male and pale mould to reflect the real diversity of queer loves and lives – there's male, female and neither; black and white; celebrated and criminalised; citizen and refugee; young and older; open and hidden. Our festival is for everyone: for some it will be a great introduction to both classic and contemporary queer culture; for others, it's a rare chance to see their lives reflected in a world class programme here in Devon.'
The festival kicks off with a gay history of Devon with a focus on Dartington, as told by a former Dartington Hall school student Jonathan Cooper, who's now a barrister living near Dartmouth.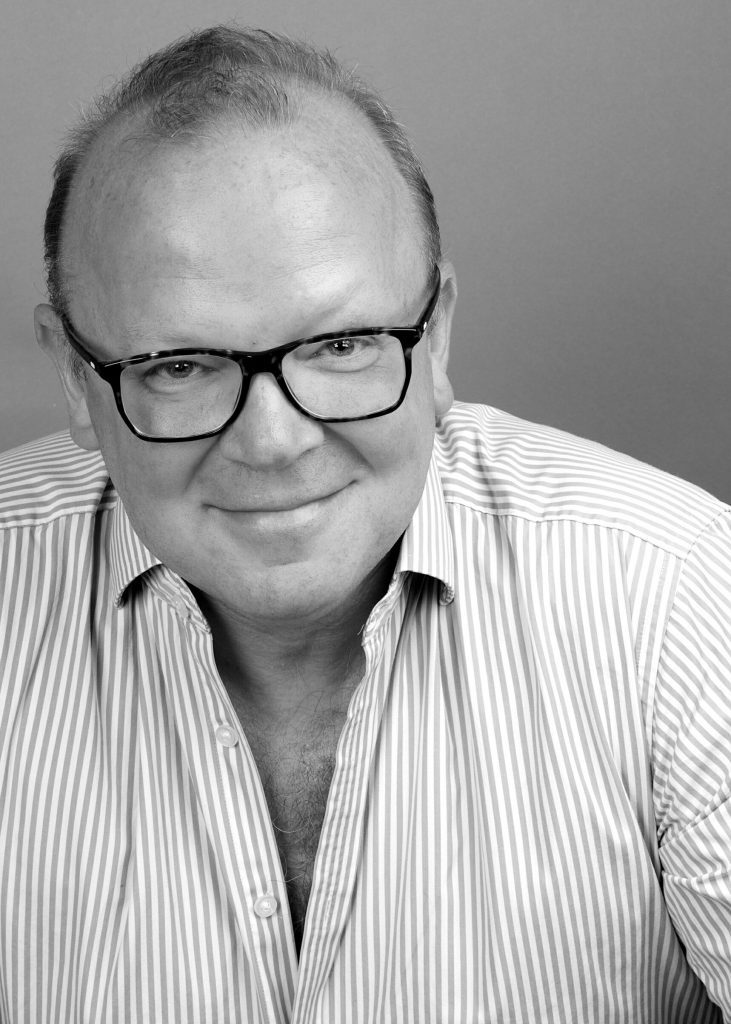 Jonathan Cooper, says: 'There's an impressive roll call of LGBT people associated with Dartington including TE Lawrence (Lawrence of Arabia), composer Benjamin Britten, tenor Peter Pears, textile artist Phyllis Barron, painter Mark Tobey and artist George Passmore (of Gilbert and George) – and these are just some of those LGBT people who felt at home at Dartington. For the best part of the 20th century gay men and women were persecuted by the British state. Dartington has always been an oasis for all persecuted people and gay men and lesbians were no exception. Virginia Woolf was a regular guest at Dartington because the Dartington ethos valued and accepted people for being who they actually are. And so it became a place of refuge for those facing persecution for being different, from political émigrés to people with different sexual identities. It became – and is – a place where LGBT people through the decades have been able to flourish as themselves.'

He added: 'Dartington's ethos has transformed so much of the way we live today from education policy to access to the NHS. And the way in which Dartington always accepted LGBT people as full and equal members of the community, despite the fact that the rest of the country denied, shamed and demeaned LGBT people, meant that eventually Dartington's vision of integration was shared across the UK.'
Festival highlights include US film Brother Outsider (plus Q&As with its co-director), which as winner of 25 awards, tells the story of Martin Luther King's right hand man who, being gay, was erased from human rights history. From Nigeria, where LGBT activity is illegal, comes a bold performance piece Africa's Future has No Space for Stupid Black Men.
A film exhibit (made and kindly lent by community curators for the Never Going Underground exhibition at the People's History Museum in Manchester) shows it was not long ago that LGBTQ rights were defended in the UK. Susannah Bowyer and Myriam Preston recount their experiences as lesbian activists who abseiled into the House of Lords in February 1988 to protest the passing of the Section 28 amendment to the Local Government Act.
Susannah Bowyer, now Assistant Director Research in Practice at The Dartington Hall Trust, says: 'We bought washing lines to use as ropes from Clapham High Street. We got lucky as one of the Lords signed us in as guests to the visitor gallery which was slightly lower than the packed public gallery. After the Lords voted, we hopped over – I got a couple of good rope burns and was marched off swiftly by Black Rod as soon as I hit the floor of the chamber. A number of us were held for some hours in a little room behind Big Ben before being released without charge. Although the amendment was passed, the abseiling – and the lesbian invasion of the BBC news a few weeks later – made front page headlines and provided a powerful boost to lesbian visibility in the UK. It's interesting to reflect on how things have moved on – for instance, with gay and lesbian marriages now celebrated across the British Isles with the exception of Northern Ireland. It's important to be aware though that in many countries people's lives are constrained, threatened or lost because of their sexuality or gender identity.'

Other highlights include a poetry slam with the UK's LGBTQ Poet Laureate, and An Evening with of Coward and Friends, from New York, described by the Coward estate as the most authentic performance of his work. Closer to home, the stories of seven LGBTQ people from Paignton, Totnes, Tiverton, Taunton are shared in photographer Beccy Strong's powerful photographic and film exhibition. The images include transgender man Kay Browning from Tiverton (pictured); and Gemma Glamourpuss who is gender fluid.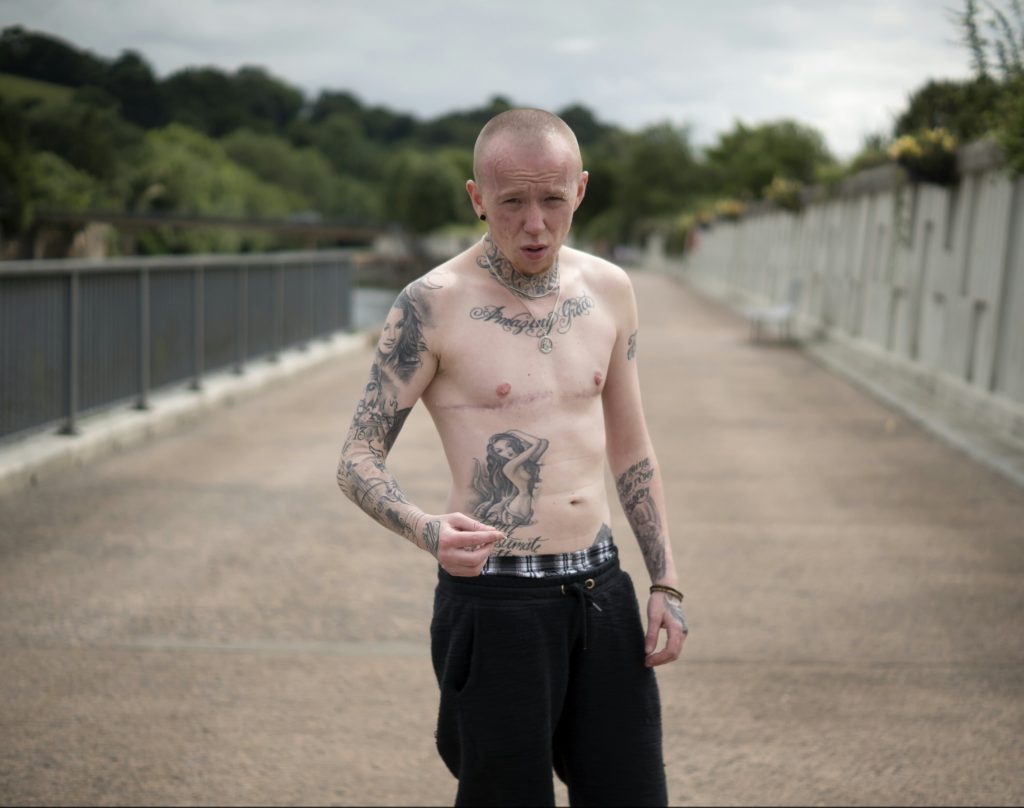 Beccy Strong says: 'I first started this project for my MA Art Photography at Plymouth University after 20 years as a BBC documentary camerawoman and sound recordist, but found the material so photographically exciting and the stories about their experiences around their identity so powerful that I've continued to develop the project.'
Accommodation is available at Camp Dartington. For A Dartington Outing and Camp Dartington bookings please visitdartington.org/outing.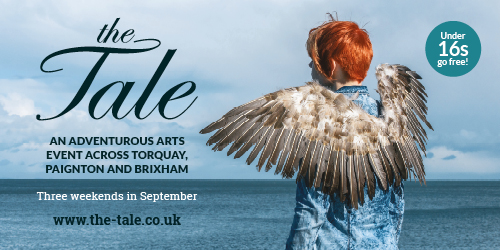 Return to our home page for more local news here.
You can join us on our social media pages, follow us on Facebook or Twitter and keep up to date with whats going on in South Devon. Got a news story, blog or press release that you'd like to share? Contact us