Police in Dartmouth have appealed for information after a fence was damaged last weekend.
Fencing around the building site of a new swimming pool is thought to have been damaged by two young boys.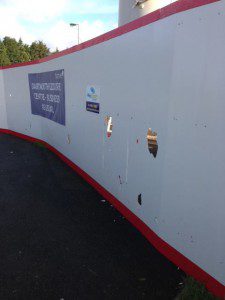 Dartmouth Police posted on Social media:
"On Saturday the 16th January at around 17:40 hours dog walkers flagged down a police car and stated that they had just witnessed 2 young boys damaging the fencing around the building site of the new swimming pool.
"They are described as 2 white boys, no older than 12 years old and both were wearing grey hooded tops.
"If you know who these individuals are then please let us know.
"Failing that if the 2 individuals feel that they would like to deal with this then feel free to contact us via your parents or school and we can deal with the matter with as little fuss as possible. CR/3665/16 refers"