The daughter of a man who died from a brain tumour has helped sponsor research to find a cure for the disease.
Lianne Jackson, a marine scientist who lives in Plymouth, ran three marathons back to back over as many days in October 2022, raising thousands of pounds for the charity Brain Tumour Research.
The epic challenge was inspired by her father, Keith Jackson who died in February 2020, just three months after he was diagnosed with an aggressive glioblastoma (GBM). He was 54.
The 26-year-old amateur runner has raised more than £7,000. She said: "Going from not being a runner to running three marathons across three days along the steepest part of the UK's coastal path was definitely a difficult and painful experience. However, it was also the most enjoyable and fulfilling challenge I have ever faced. What carried me through each step of the way was knowing that the funds raised will help to find a cure for a brain cancer."
Originally from Milnrow in Rochdale, father-of-two Keith received his shock diagnosis after an episode of 'talking nonsense' whilst in Portugal. Doctors there recommended he fly back to the UK to get checked out.
He had an operation to remove the tumour followed by radiotherapy. After suffering complications a few sessions in, he became too poorly to continue and was placed on palliative care. Keith died at home with his family on 16 February 2020.
In recognition of her fundraising efforts Lianne, along with her partner Daniel, were among a select group of supporters given the opportunity to tour the Centre of Excellence at the University of Plymouth yesterday (6 March).
They were taken on a tour of the lab by Professor David Parkinson who leads the team working on desperately needed non-surgical treatment options for patients with schwannoma tumours (acoustic neuroma).
Afterwards they placed two tiles – each one representative of the £2,740 it costs to fund a day of research – on the centre's Wall of Hope.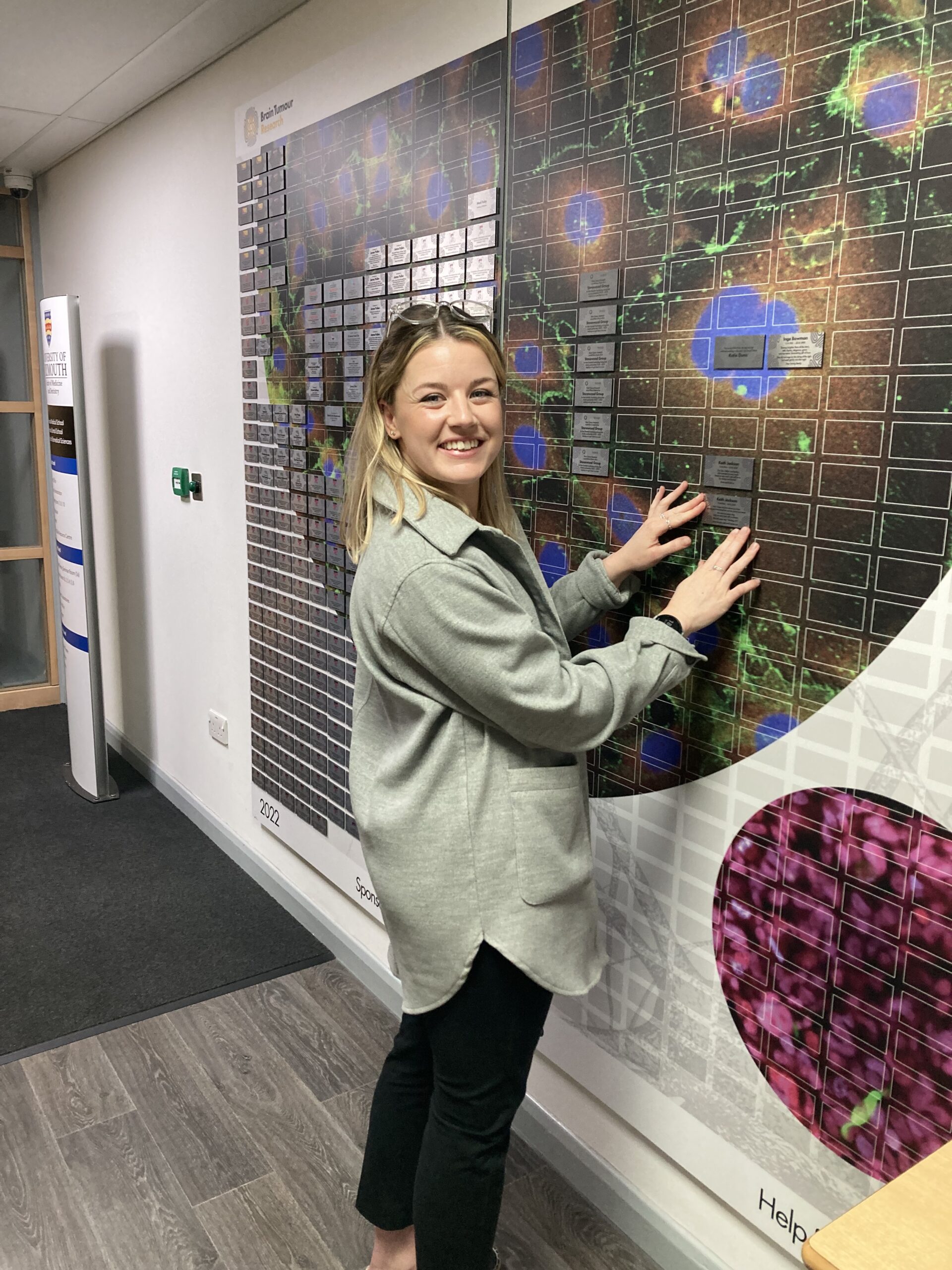 During the visit to they also learnt more about the progress being made there to find a cure for brain tumours.
Lianne said: "Dad always wanted to donate his body to science however because of the treatment he received from the brain tumour, and a previous diagnosis of lymphoma, he couldn't."Our visit to the Wall of Hope and tour of the lab at the Centre of Excellence was an incredible, emotional and fitting tribute which I know he would have supported."
One in three people knows someone affected by a brain tumour and brain tumours kill more men under 70 than prostate cancer yet historically just 1% of the national spend on cancer research has been allocated to brain tumours.
Mel Tiley, community development manager at Brain Tumour Research, said: "We are grateful to Lianne for her support."Keith's story reminds us that brain tumours are indiscriminate and can affect anyone at any age, and that one person in three knows someone affected by brain tumours. We cannot allow this desperate situation to continue. Brain Tumour Research is determined to change outcomes for brain tumour patients and ultimately find a cure."
Brain Tumour Research funds sustainable research at dedicated centres in the UK. It also campaigns for the Government and the larger cancer charities to invest more in research into brain tumours in order to speed up new treatments for patients and, ultimately, to find a cure. The charity is the driving force behind the call for a national annual spend of £35 million in order to improve survival rates and patient outcomes in line with other cancers such as breast cancer and leukaemia and is also campaigning for greater repurposing of drugs.
To find out more about Sponsoring a Day of research go to www.braintumourresearch.org/fundraise/sponsor-a-day
For more local news scroll down or click here.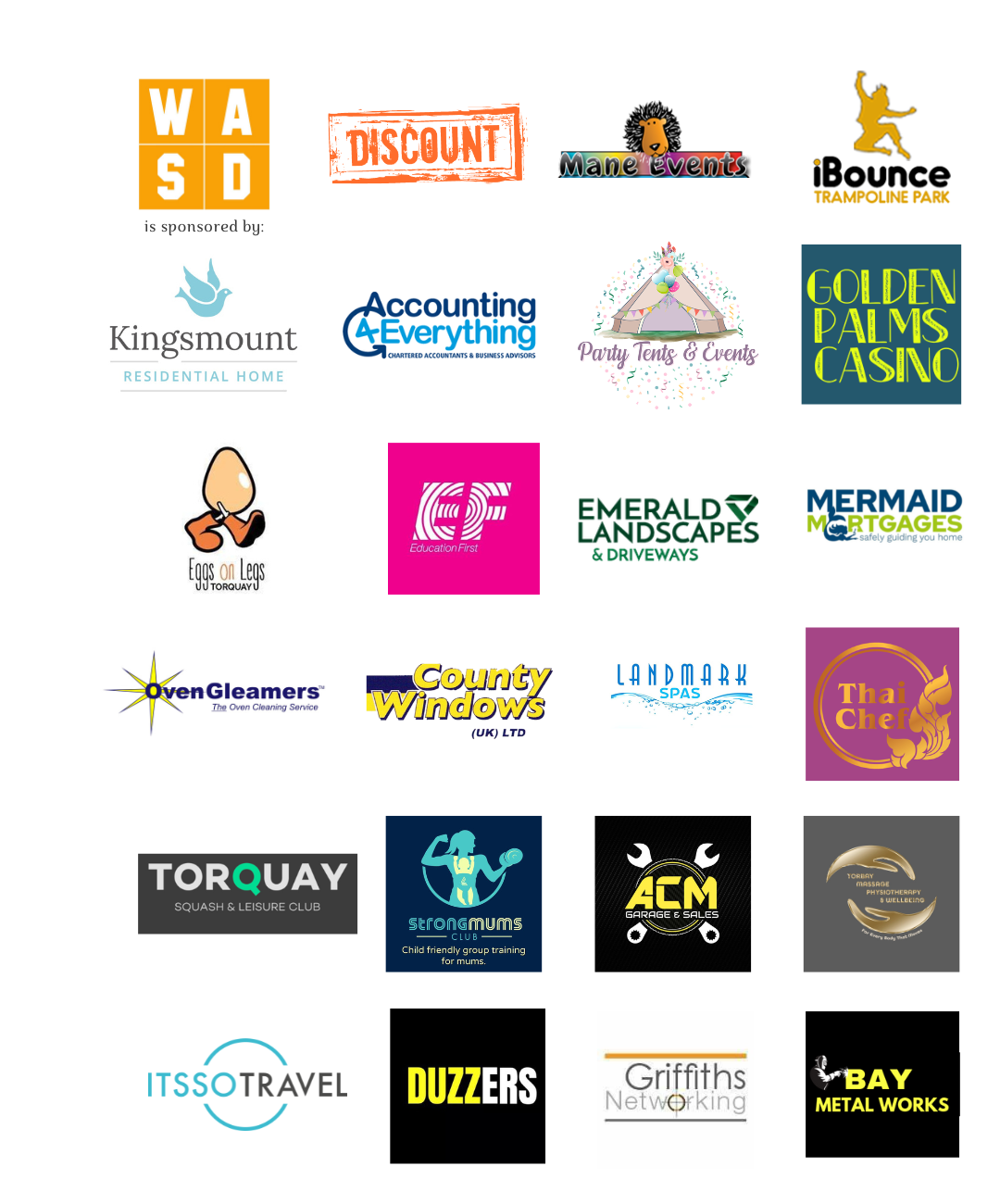 You can join us on our social media pages, follow us on Facebook or Twitter and keep up to date with whats going on in South Devon.Got a news story, blog or press release that you'd like to share or want to advertise with us? Contact us