The Cornish Scoop is set against the backdrop of Devon & Cornwall and based on true crime events witnessed by former Police Sergeant Harry Tangye
Cornishman Harry Tangye joined Devon and Cornwall Police as a Special Constable and then as a full-time regular police officer at the age of 24 where he served for 30 years living his dream doing a job like no other as a firearms, traffic and VIP protection sergeant. He retired in April 2020 and turned his hand to writing. He is now an accomplished author, public speaker, police consultant and has just finished working on the G7 Summit for world leaders held in his home county of Cornwall.
The 52-year-old wrote a number 1 best-selling autobiography titled 'Firearms and Fatals' which portrayed the past 30 years living and being brought up in Cornwall whilst, then delving into the 30 following years policing in the two counties.
The author's second book, his debut novel, The Cornish Scoop, is based on true crime events witnessed by Sergeant Tangye is released in paperback and ebook from Friday 2 July 2021. Perfect for that staycation summer holiday bookworm and for anyone who loves Cornwall, or remembers visiting in the Summer holidays as a child, as this book will feed your senses.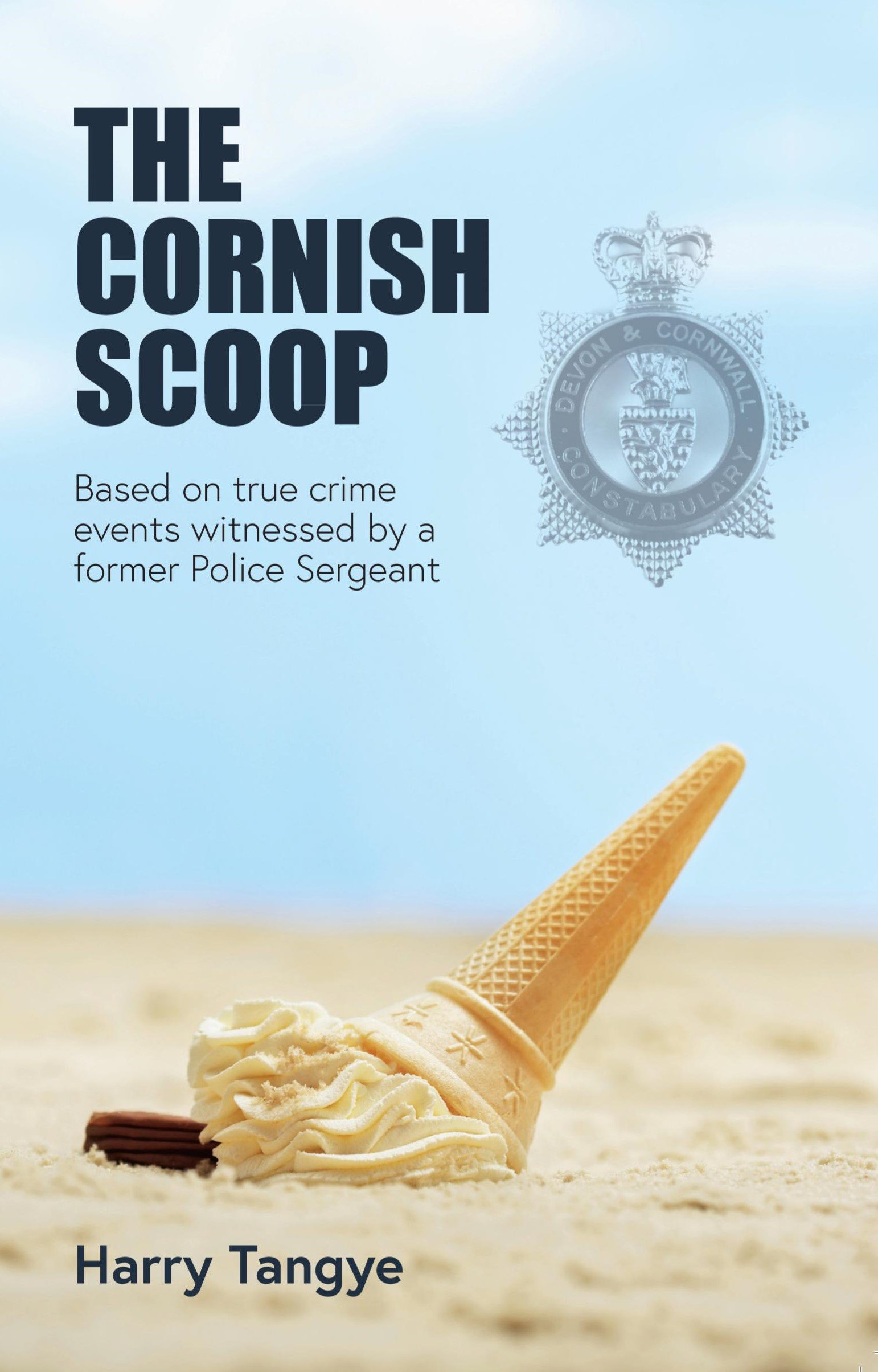 Set in the early '90's, Treavey is a 24-year-old uniformed police constable just starting his shift at his new station at the stunningly beautiful North Cornish sea-side town, but only a few days in, he realises the locals are dropping like flies because of the vast supply of cheap drugs in the town. But how are they getting in, and who's behind it all?
Family fun, ice cream and surfboards, with the sweet scent of sun lotion wafting through the warm salty air may be the main attraction for the hordes of holiday makers flocking to the county, but Treavey is policing the everyday problems which holiday makers bring down with them and more, and that includes drug gangs, road death, car pursuits along the cliffs, shipwrecks and plane crashes along with air sea rescues involving helicopters and lifeboats, and searching for vulnerable dementia sufferers who wonder out into a cliff top storm at night. Like his previous 'non-fiction' book, the author investigates the human side of all involved to bring out the richness of emotions which naturally follow the story and bring out the nostalgia and memories from those who have previously experienced Cornwall.
The fictional character, Treavey, is not so fictional when you dig a little deeper as he's loosely based on the Cornishman Sergeant Harry Tangye who served his 30 years' service on the frontline.
The Cornish Scoop is a novel which takes the main character 'Treavey' through his adventures, all experienced by the author when he joined the police in the early 90's. It covers just a few short summer months but can pack in numerous experiences, crimes, disasters and emotions including a love interest with a flirtatious and vivacious female officer.
Former officer turned author and police consultant, Harry Tangye Said: "The Cornish Scoop is a novel, but I'll be totally honest, there's very little I've had to imagine as I have experienced the majority of the content in this book as a police officer. Treavey is a Cornish Police officer who is just out of his probation in 1994 and making it alone in the big wide world of policing. Strangely enough, this very much reflects the time and locations of my own policing experience so I will leave it up to you which parts are made up and which are true. Remember that life tends to be stranger than fiction.
"One of the reasons for writing, I realised, was to leave an account of life in policing for generations to come, an idea I had from my father Nigel Tangye, a retired Spitfire pilot who wrote books on the cliff tops of Cornwall. It's also my way of continuing to give back to others, as that's what my policing career was also about."
Tangye runs a popular weekly live police audio and video podcast called Frontline Chat with Dave Wardell who was a finalist on Britain's Got Talent with his police dog, Finn who was stabbed on duty and since made a full recovery and now implemented Finn's Law and Finn's Law part 2.
Harry lives in Torbay with his wife Rebecca and children Savannah and Rowan aged 22. The book is dedicated to his dear friend and police colleague Olly Tayler who supported each other throughout their 30-year police career.
His second book, The Cornish Scoop, was released digitally and in paperback on Friday 1 July 2021 via Amazon. Tangye will also be touring the country with a number of dates booked at Literature Festivals and venues to talk to audiences in person about his policing career and his books.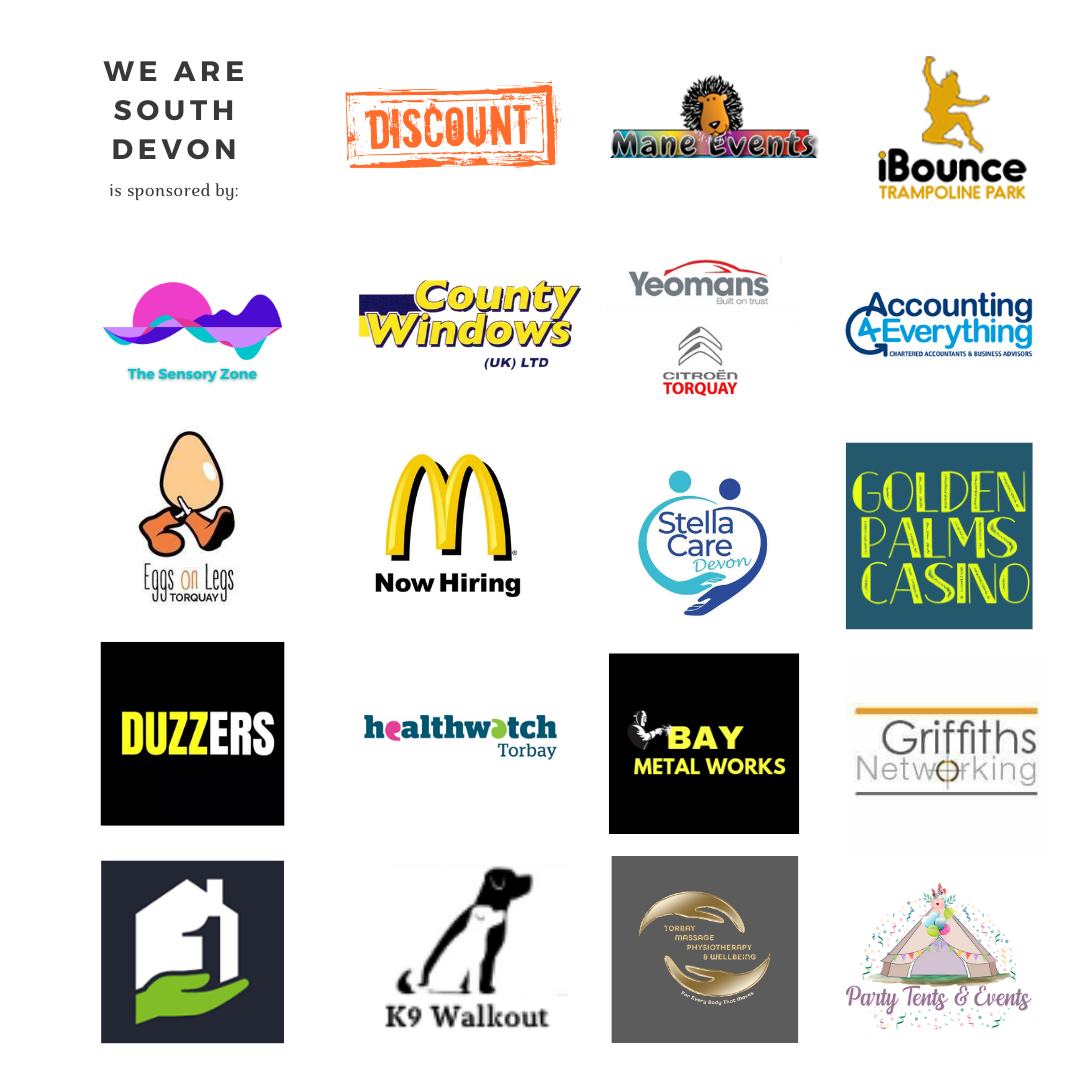 You can join us on our social media pages, follow us on Facebook or Twitter and keep up to date with whats going on in South Devon.
Got a news story, blog or press release that you'd like to share or want to advertise with us? Contact us